I posted this photo on Instagram the other day, and it made my instafriends instahungry.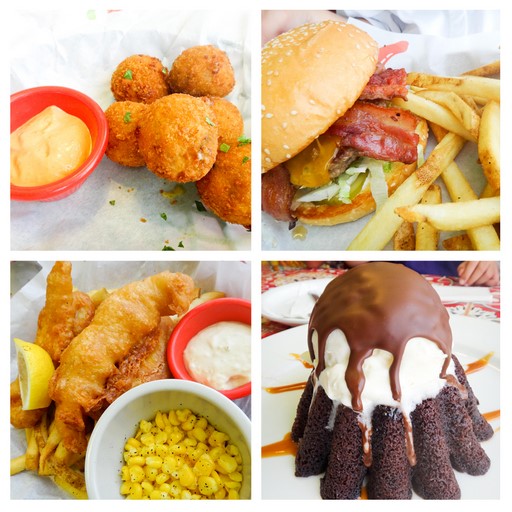 This is actually a long overdue post about a family lunch date we had about two months ago. I was supposed to post this yesterday, but my ever so unreliable internet connection wouldn't let me upload photos.
Anyway, this lunch feast came right after we all attended Little MrC's moving up day program at his school. My dad wanted to treat us all to lunch and we ended up at Chili's in Alabang Town Center. This happened on a weekday, so there weren't that many people there, and actually, now that I think about it, a lot of our fellow diners were families from school too.
While waiting for our food to arrive, my goofy family started playing with their utensils. It's really great that we can be silly around each other. I can't imagine having a stiff, prim and proper group of people as my relatives. That doesn't sound like much fun at all.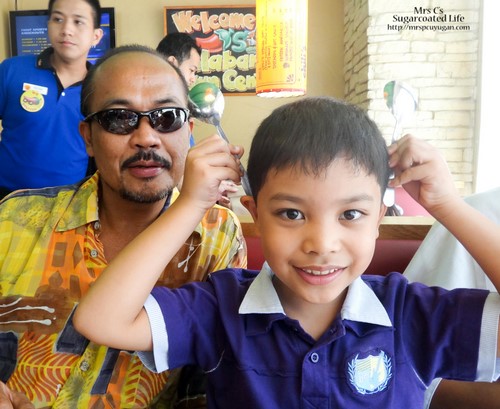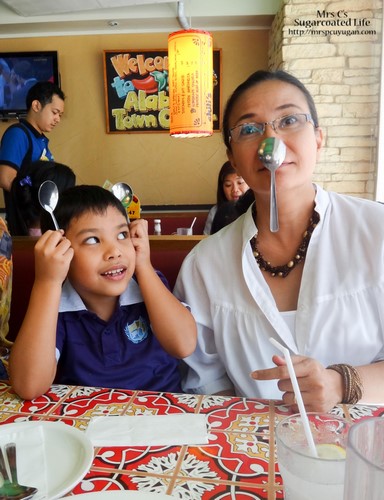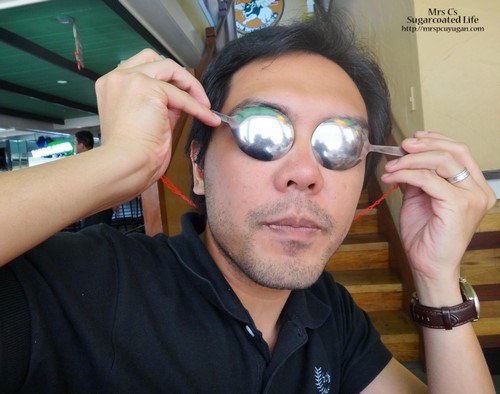 The boys and I always enjoy eating at Chili's. We really love the food there. That day, we decided to order something other than our usual burgers and Skillet Queso. I always feel like it's a good time to experiment when someone else is paying for the meal. So here's what each of us had.
Kiddo first. Most of the time, we have the waiter place Lttle MrC's order first, just to make sure that he doesn't get hangry.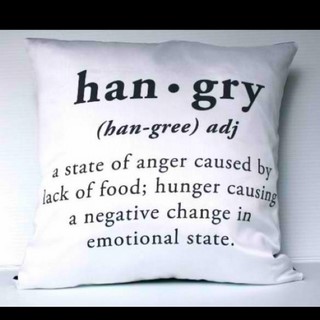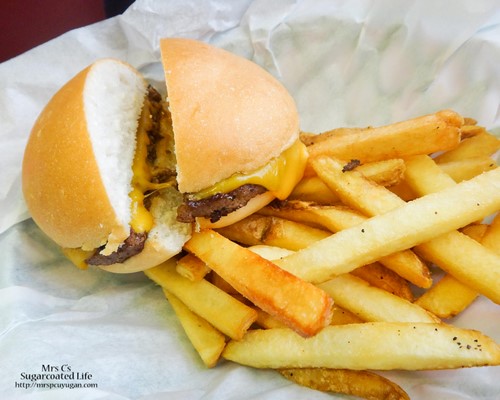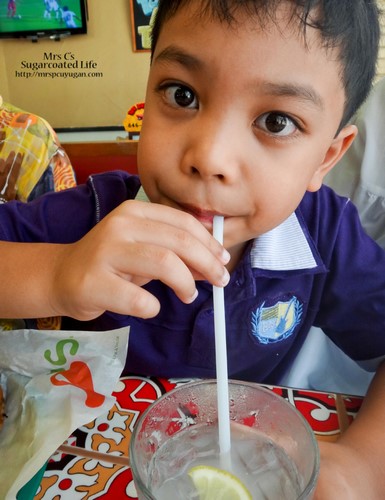 We ordered an appetizer, and MrC and I split a salad as well.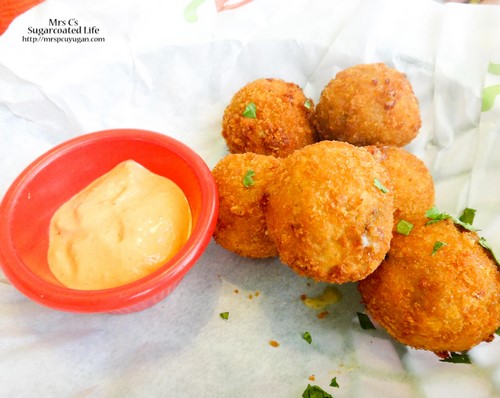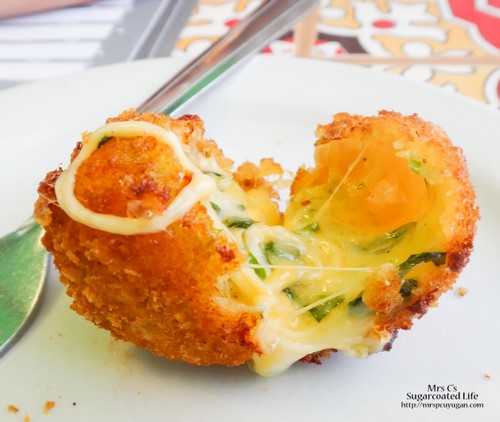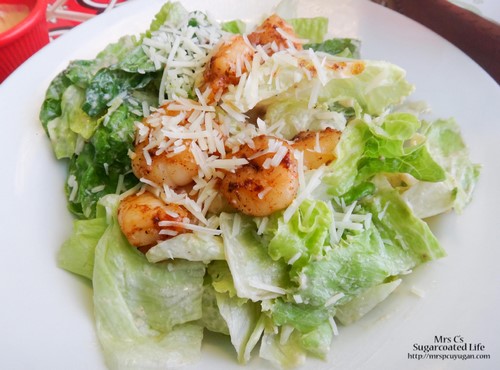 My mom and dad both had burgers. Yes, one each. Yes, they finished them both! We are a family who loves food.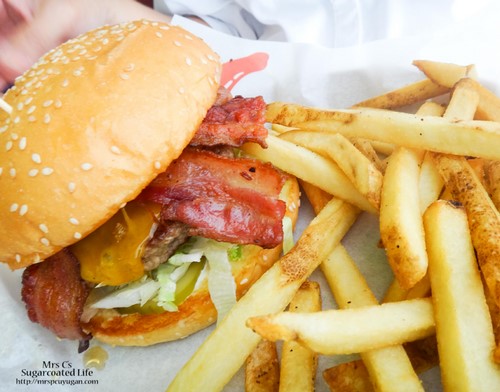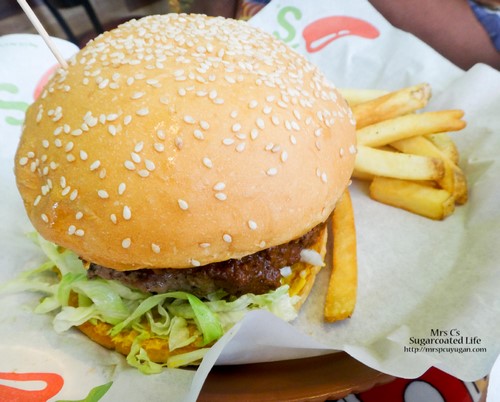 MrC had me choose something for us to split, and I picked Fish and Chips. This was during the Lenten season, and I was still on fishitarian mode. Yes, I am aware that the proper term is pescatarian. This was great with a squeeze of lemon, and the corn complimented the dish perfectly. On an ordinary day though, I wouldn't choose this over their meat dishes.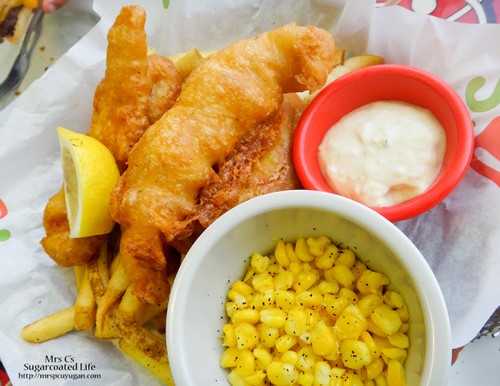 Since it was graduation season, Chili's had a special token for the kids who were eating there. The little guy got to go home with this nice plane, which, unfortunately, seems to be broken already. Either that or it's just lost in his big pile of toys. We really need to clean up soon.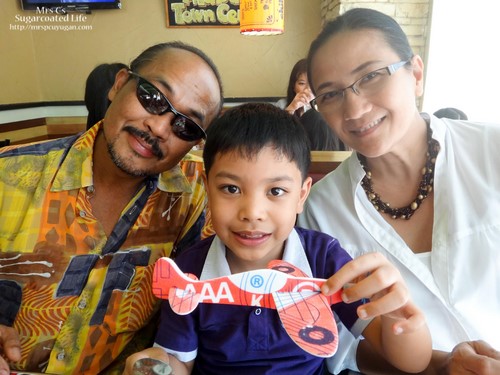 We were so full after our giant meals, but the photo of the Molten Lava Cake displayed on our table was just too hard to resist. So we ordered one to share, and it was really so good. I'd come back to Chili's just for this!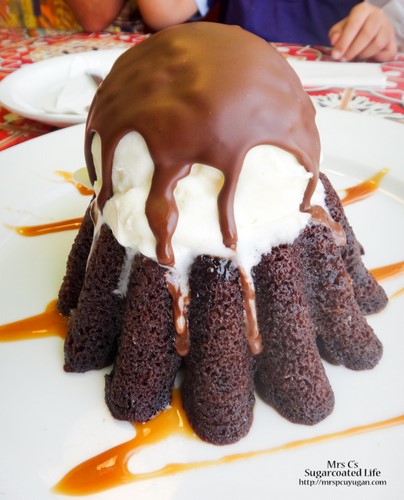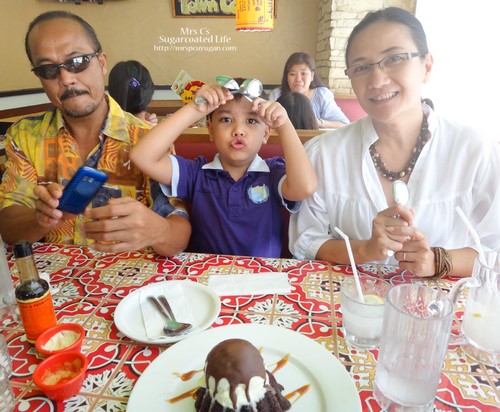 Now that they've opened a branch in Town Center, Chili's has taken the place of Friday's on our list of favorite places to eat in Alabang. Sorry, TGIF!
Chili's
LGF Corte de Las Palmas Expansion,
Alabang Town Center, Muntinlupa City
+632 846-2647
http://www.chilisphilippines.com/