So, guys, my birthday is coming up. Yup, in just a few days, I will hit the big 3-0! Yikes.
Like I said before, I would really like to update my wardrobe to make it more age appropriate, and more suitable for a 30-year-old-work-at-home-mom-and-wife. I wish I could go to the mall and browse for clothes in my favorite boutiques, but I rarely have time to go out these days because work keeps me tied to my computer. Luckily, there's Zalora, my new favorite for online clothes shopping. Know why I love them? Because they have a plus-size section!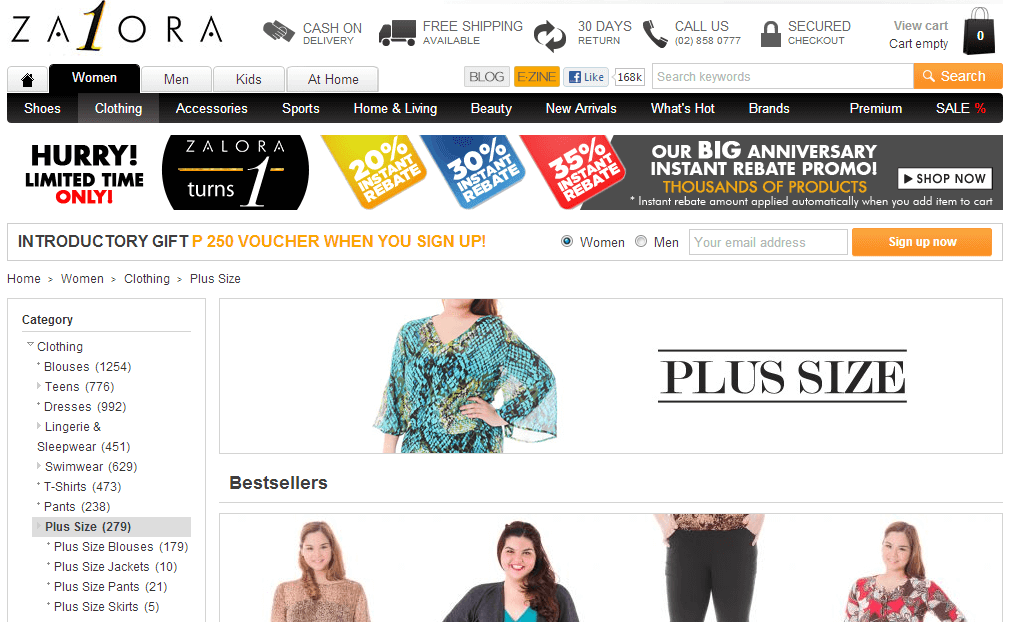 I've been struggling all my life with the lack of good quality, pretty plus-sized clothing in Manila. These days, shopping for pieces for full-figured ladies has thankfully become easier and more convenient, and there are more styles and brands to choose from. Over on Zalora, all I have to do is click on Plus Size in the Women's Clothing section, and voila, pages and pages of virtual racks of clothing are laid out before me. I just love it. Ahem, so yeah, my birthday is coming up. Here are some of my faves from Zalora that I would just love to receive as presents!
My Curves Grace Dress
I love wearing dresses! They're ultra comfortable, and I love feeling all girly and dainty whenever I wear one. The cut of this dress is one of my favorites because it works well with my body type. As always, I can't decide which color I want, and if I had it my way, I'd buy them all.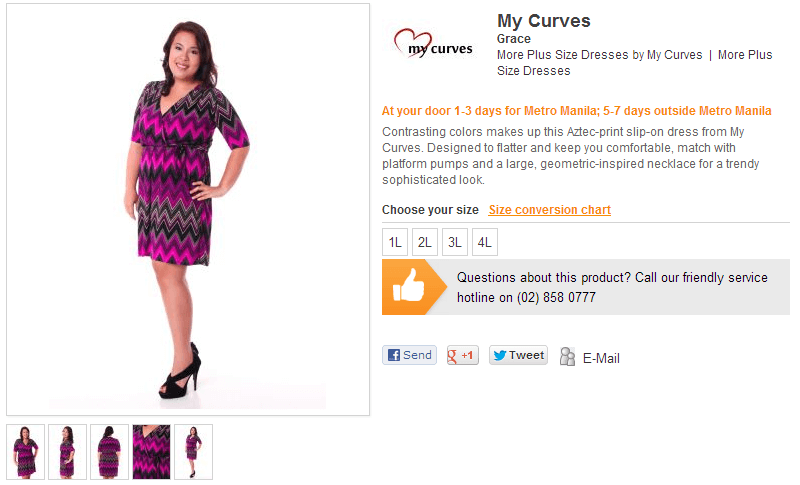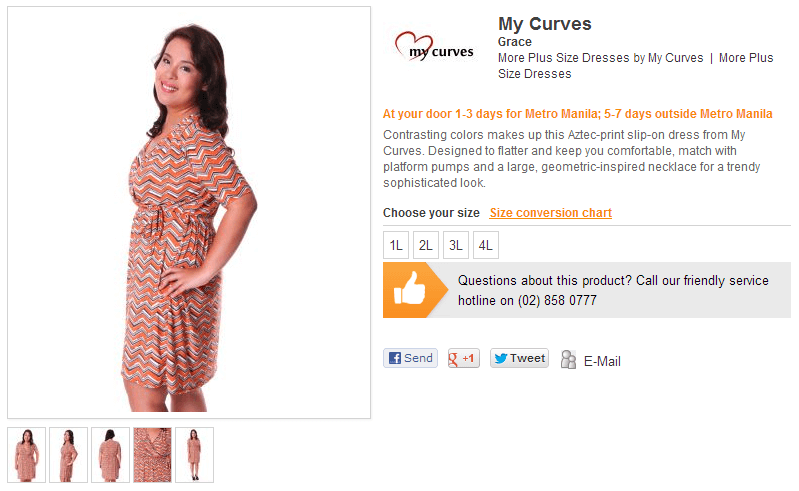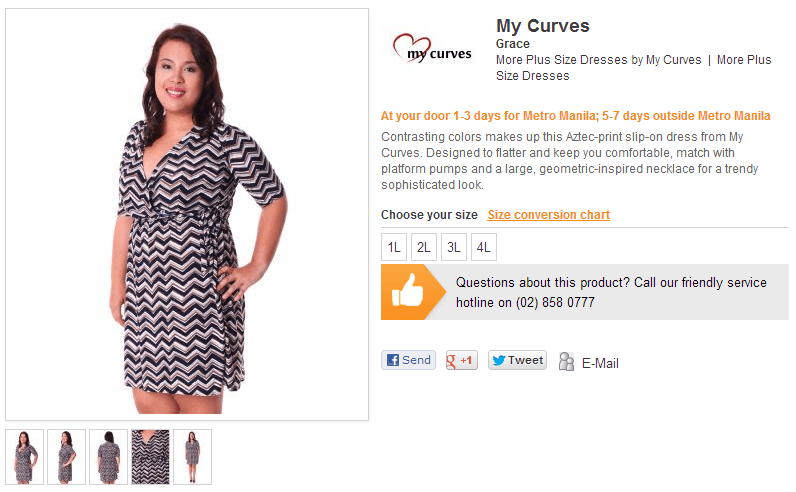 More My Curves Dresses!
I've been looking for a little black dress that's casual enough for me to wear during daytime events, but not too casual that it doesn't look like I'm there to work. This one is perfect. If I want to make it look a little more dressy, all I have to do is accessorize and wear killer heels.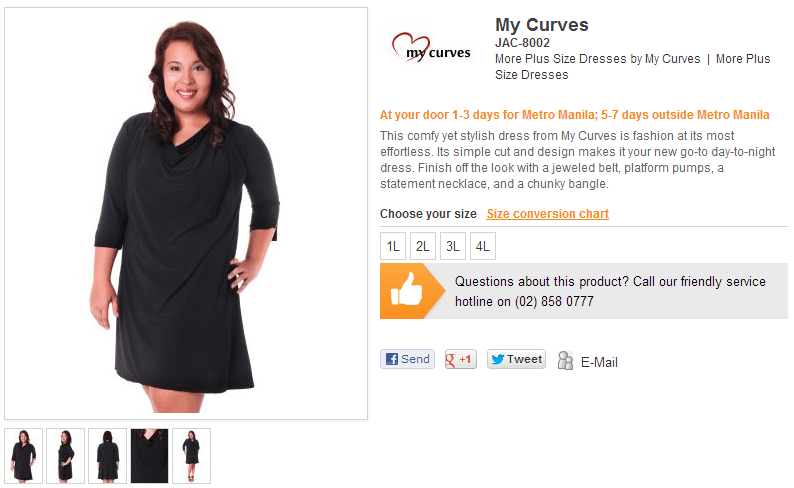 And here's another nice dress for daytime events. I am so loving My Curves and Zalora right now!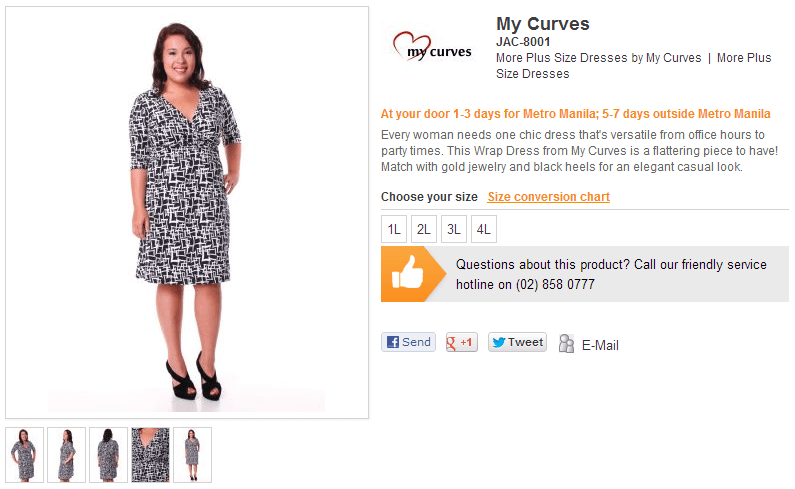 This is what I usually look like when I go to work.
Ok, so I think I should move on from dresses, after all there are days when I will need to wear pants. Or shorts. Or skirts even. Shopping for blouses is one of those things I hate doing because my size is really quite irregular. I'm short for a plus-size and I am quite top heavy too. So I usually end up with too-long blouses that fit well in the chest area, or just-right blouses that are bursting at the seams (or button holes) up there. So, I am a bit skeptical about shopping for tops online simply because I won't get to try them on before I take them home. If you're confident that you know your size well enough, you can just refer to the Zalora size guide when shopping.
But anyway, here are my picks. And yes, if you notice, they are more structured, more basic. More mature, if you will. The first three I chose are black so I can use them for work, or at night. Then I chose one white one because I don't think I own a white blouse. I rarely wear white because I tend to spill food on myself a lot. Yes, there are times when my kid is neater than I am.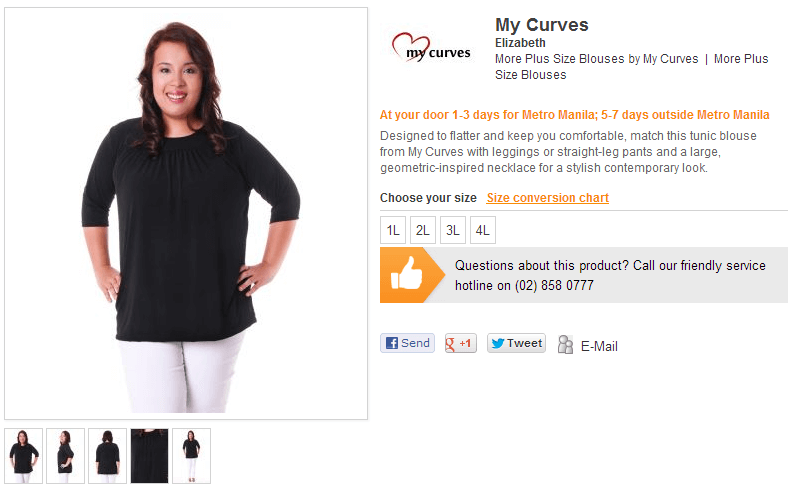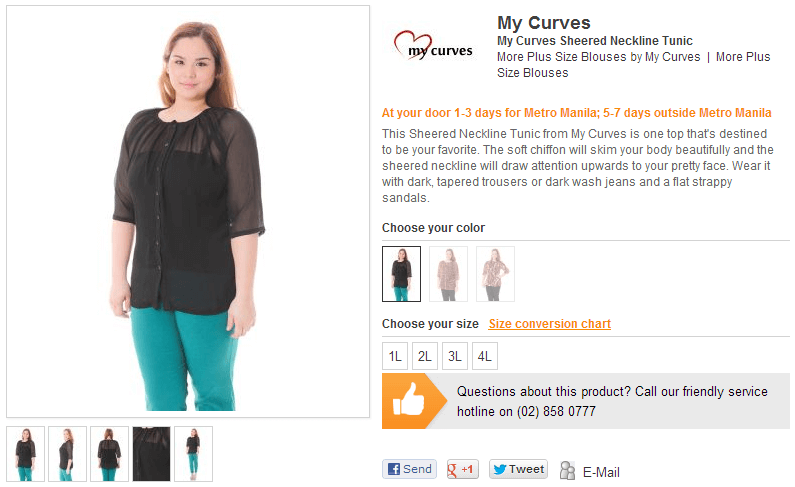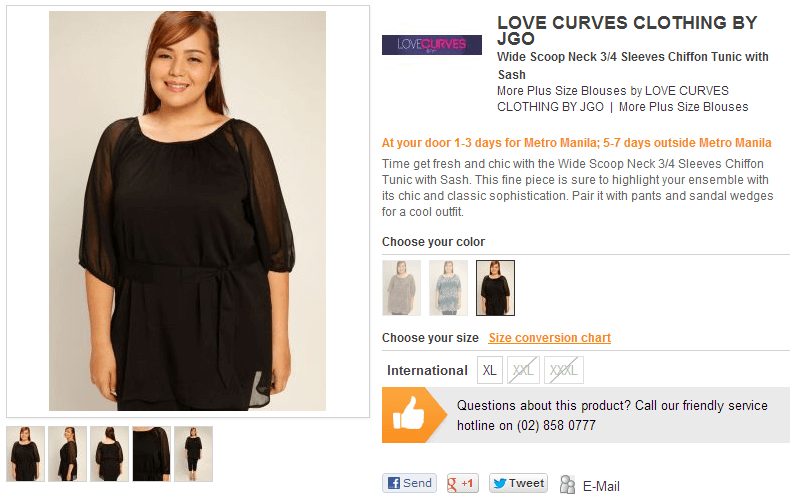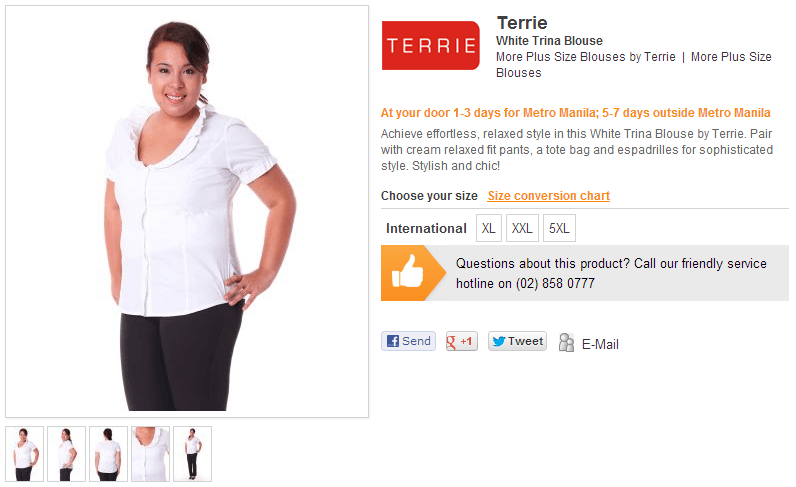 Check out my go-to blouse in the first photo!
And of course, I wouldn't be me if I didn't go looking for pretty pink stuff. These two blouses are darling. If you ask me which among these picks I really, really want, it would be these two. The best part is they would go really well with the leggings that my in-laws sent me from the U.S.!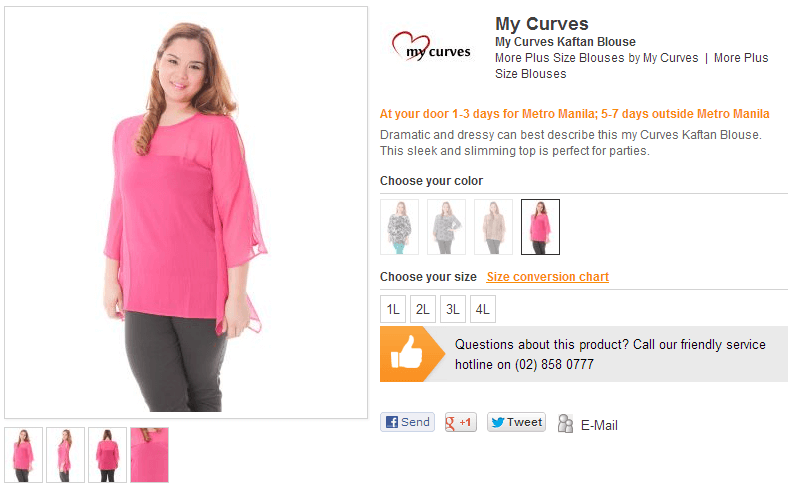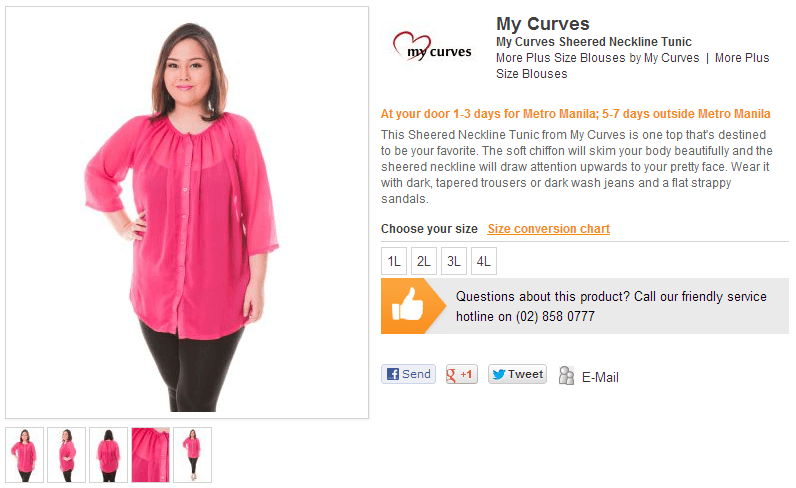 I'm very picky with pants, so I didn't really look at what Zalora has to offer. I did check out the skirts though, and I particularly like this one. It's so pretty, and it's super affordable too!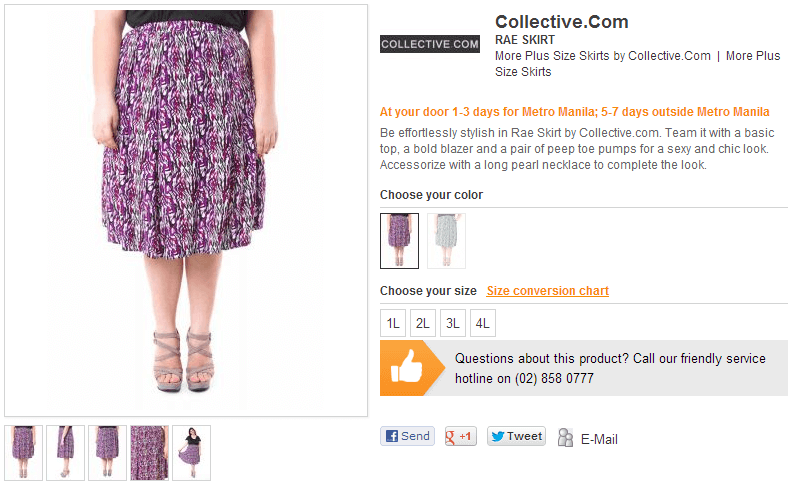 And finally, I know I said earlier that I was done with dresses, but as I was browsing further, I found these three. The first is a maxi dress, and I just love maxi dresses because they are super comfortable, and are a great thing to have in your closet when you need to go out for leg waxing appointments. Too much info, I know, but it's true right? Plus, a casual maxi dress can be turned into a nice dinner date dress with nice heels and accessories.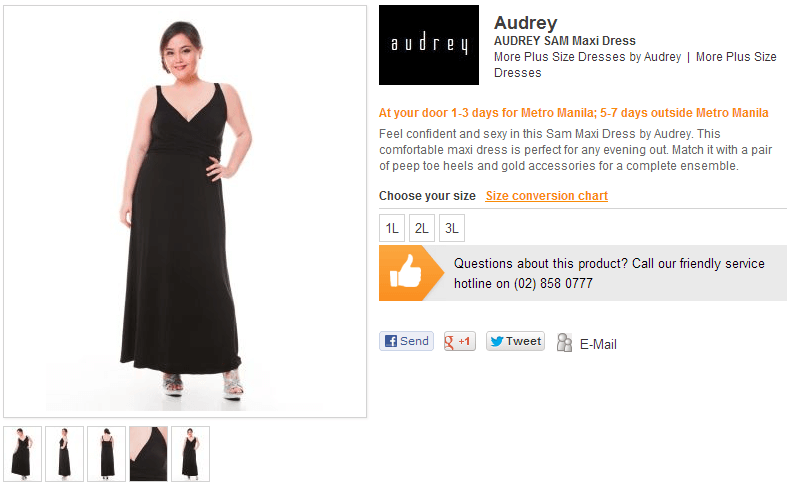 Here are some of my favorite dresses!
The other dresses are again two different colors in the same style. I can totally see myself wearing these on the beach. And you all know how much I love going to the beach. Also great for a weekend out with the girls!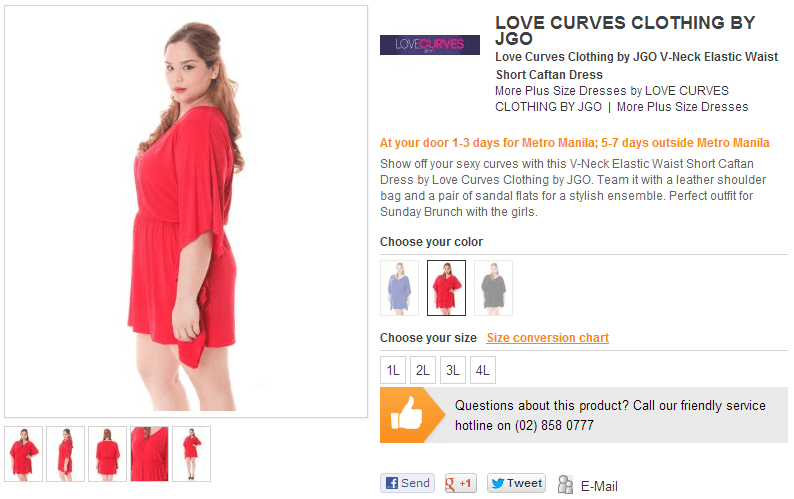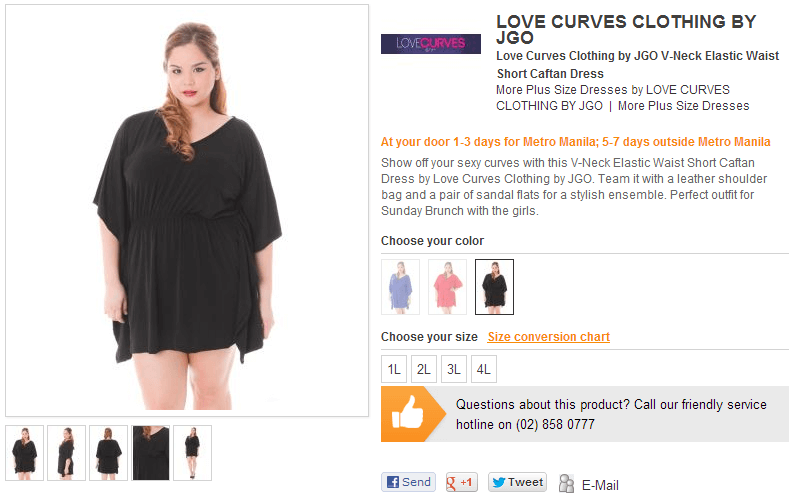 There's so much more to see on Zalora including stuff for the home, for the kids, accessories, makeup, stuff for men and a whole lot more. But I'm gonna quit while I'm ahead, before I get carried away with my wishlist. I will leave you with this, a collection of pink stuff for the kitchen. These are things you can expect to see in my future home!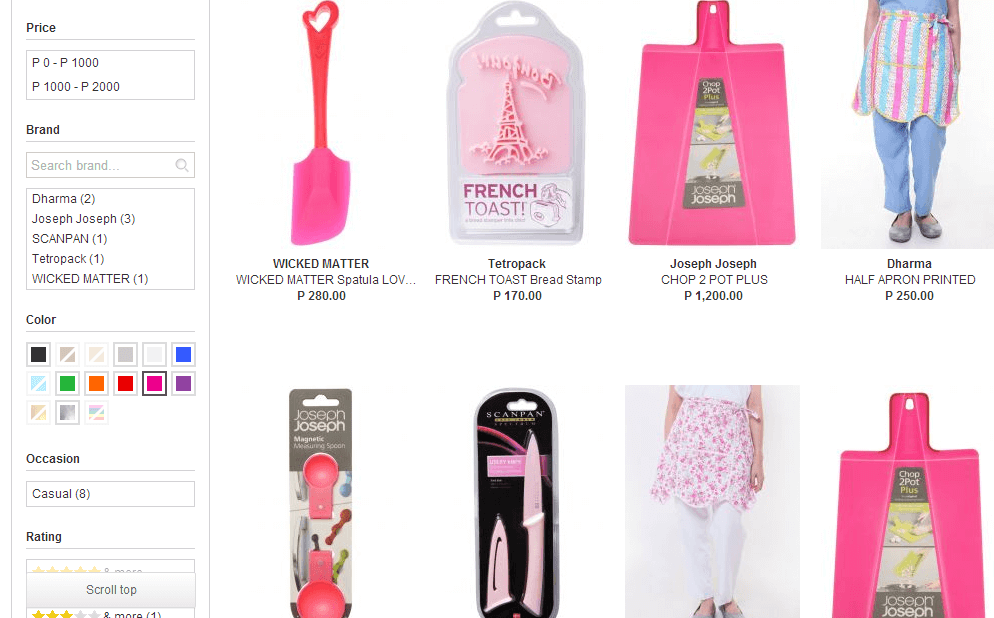 Don't you think virtual online shopping is so much fun? I do!

For everything you need to know about Zalora, visit their FAQ Page. Happy shopping!
Much love and happiness,