I went on my first ever Valentine's Day date last Thursday.
Sounds funny, specially since I've not been single on hearts day since 1999. But I never liked going out when I know that traffic is going to be horrendous and that it will be crowded everywhere. And so, we usually just celebrate with a good meal at home.
This year though, as fate would have it, MrC, the little boy and I were all home for lunch on Valentine's day. So we decided to go out to eat, hoping that there wouldn't be that many people since it was a school/work day.
Our initial restaurant of choice was Yakimix, which just opened in Alabang Town Center. This was an ironic choice, I know, given that we were trying to avoid being stuck in a crowded place. True enough, when we got there at a little before 1pm, there was a line of about twenty groups waiting to be seated. Obviously we chose not to wait it out.
Since I already had my mind set on Japanese food, we ended up at John and Yoko. This was maybe my fifth time at John and Yoko, and my second at their Alabang branch. It's not that I like their food that much, I honestly prefer Omakase over this place. It just so happens that I crave for fancy schmancy Japanese fusion food, and John and Yoko seems to fit the bill for me. This was the case last February 14.
Luckily, there was an available table when we arrived at the restaurant.
Meet My Dates
As if you don't already know who these guys are. Lol, aren't I so assuming to think that everyone reading this has been here before? I know, if you're a first time visitor of my blog, please leave a comment below. I'd totally love to meet you. So anyway, here are the sweet gentlemen who took me out to lunch on Valentine's Day, Mr C and Little Mr C.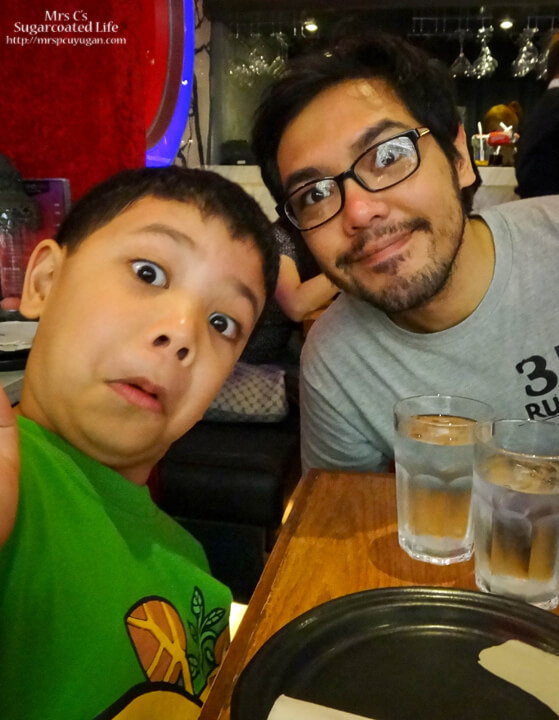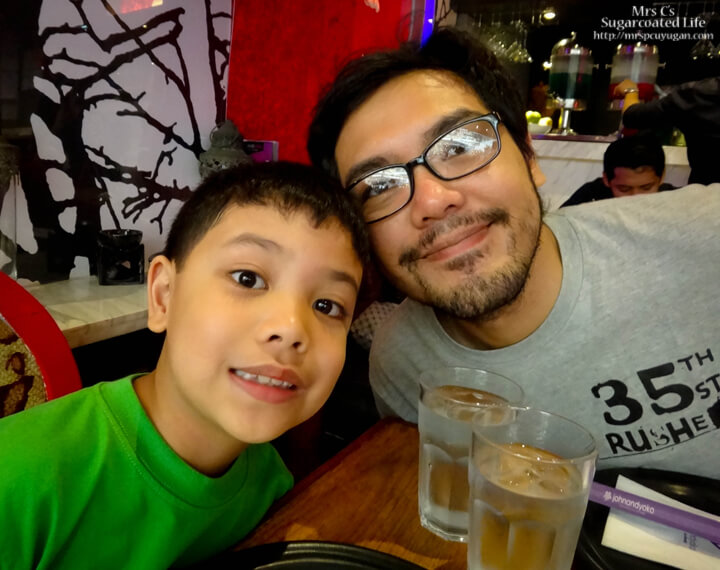 Craving for Japanese food? Try Ramen Yushoken!
The Food
John and Yoko calls itself a Cosmopolitan Japanese restaurant. It has modern decor and a fusion menu, a sort of upscale version of its brother Sumo Sam. The menu is really heavy (as in it literally is hard to carry because it weighs as much as a hard-bound dictionary), and filled with photos. You won't really see descriptions of the dishes on each page, so it's a bit of a guessing game if you're a first-timer. Here's what we had: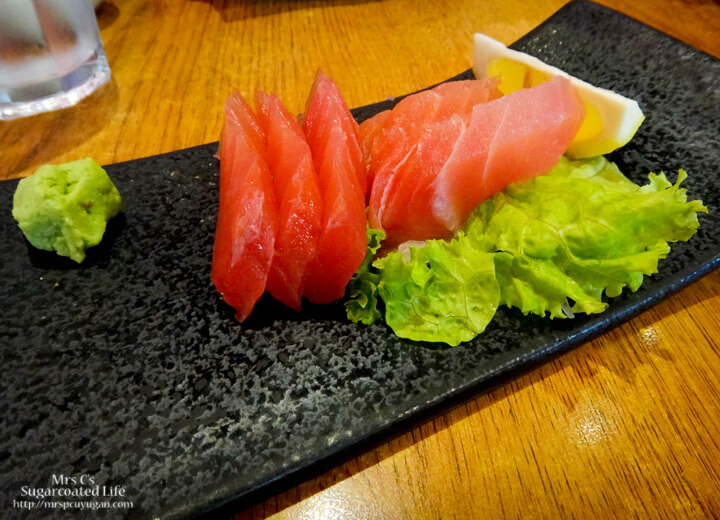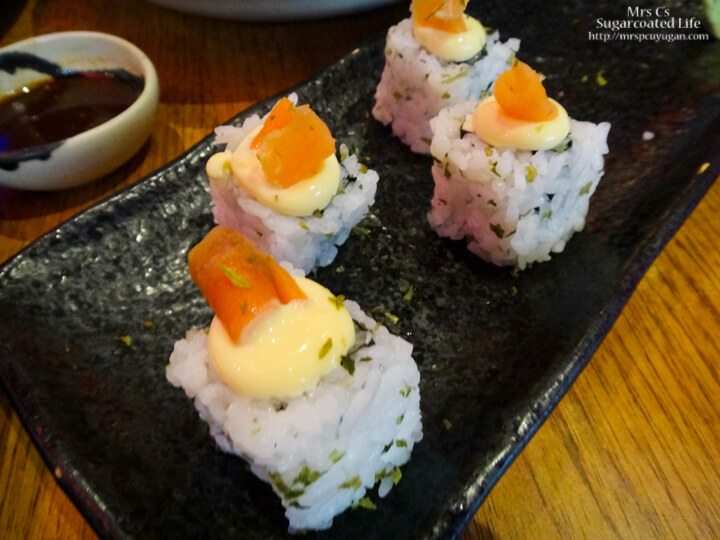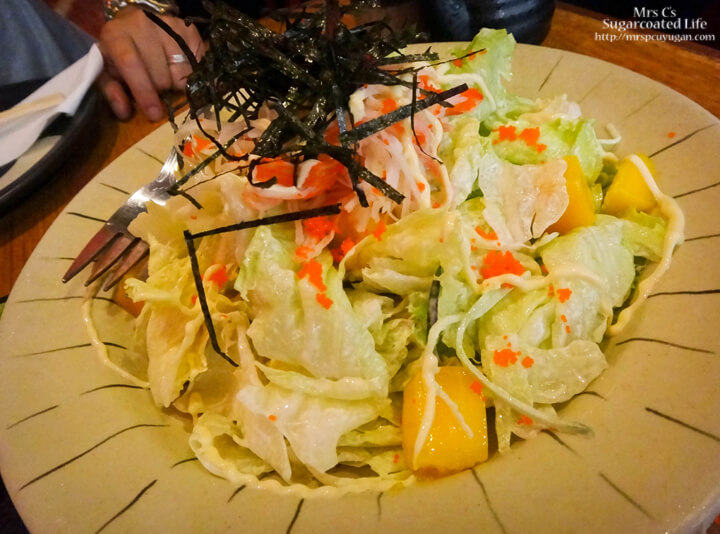 I'm not eating walking meat for Lent, and so you'll notice that our order was basically made up of vegetables, fruits and seafood. Everything was good and fresh. My one complaint is that the mangoes used in the salad were sour, and I really don't like sour mangoes. I also forgot to take a photo of the little boy's Ebi Tempura order, so I'm borrowing one from John and Yoko's Facebook Page.
Love Japanese food with a twist? Then you'll love Tokyo Bubble Tea!
While I'm not a big fan of the restaurant decor, particularly the animal-print chairs, I love the earthenware that they use in John and Yoko. The place is spacious enough and the seats are comfortable. These are things I look for when dining out, and I believe that ambiance and comfort are things worth paying for.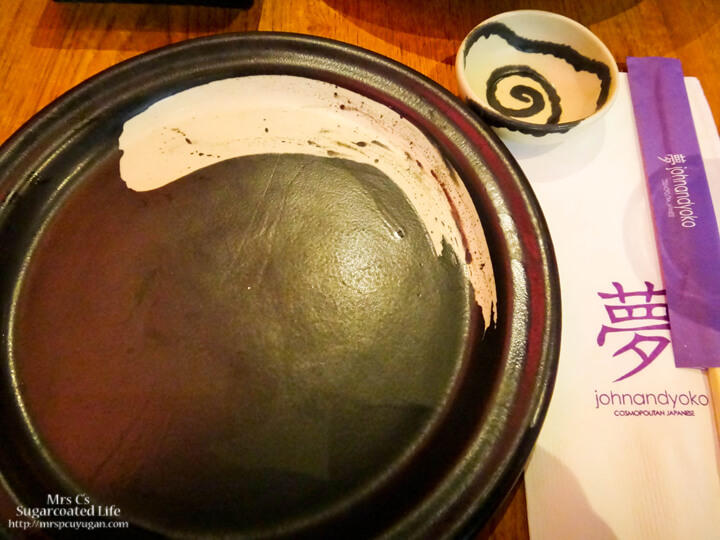 I was pleasantly surprised when representatives from Alabang Town Center came to the restaurant to give roses to women who were eating there. I remember my experience working for a mall on Valentine's Day. I was with a neighboring mall, and that year we gave away candied apples as tokens.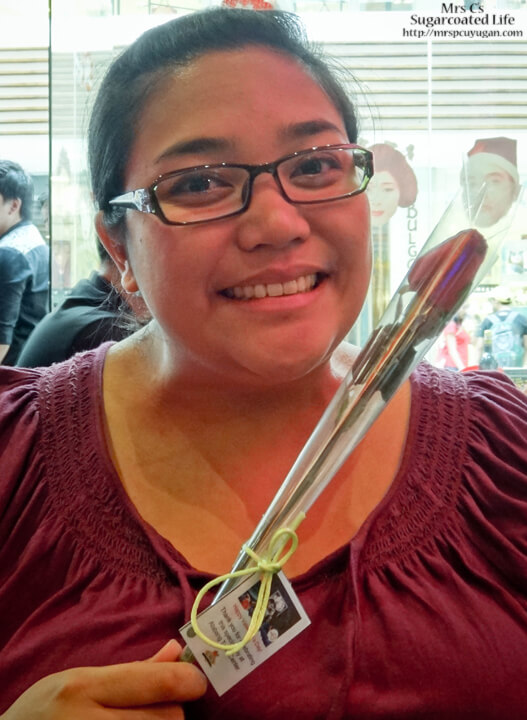 John and Yoko also gave us a Valentine's Day token. It was a butter cookie with sugar icing, and I had it with my coffee this morning. Yum!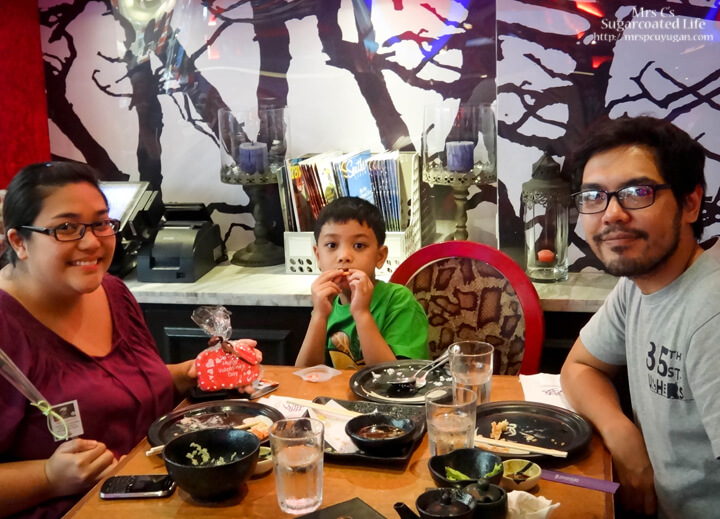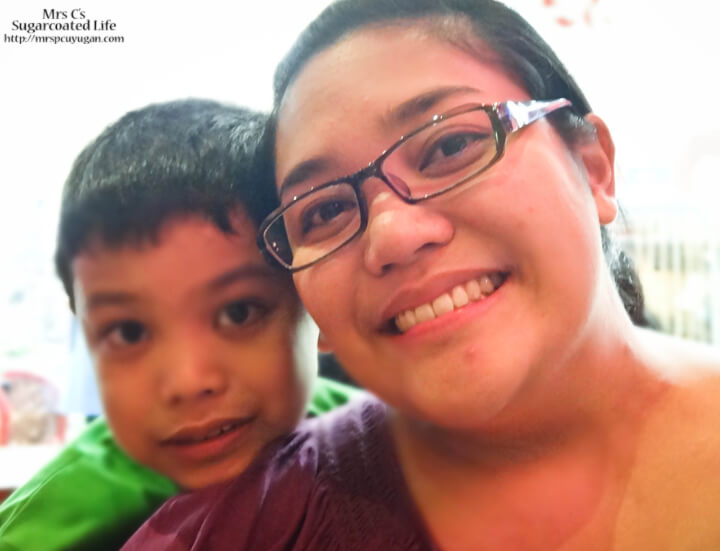 I discovered this year that it's actually fun to go out on Valentine's Day, provided you choose your destination wisely. It also helps to go during non-peak hours to avoid the crowds, unless, of course, the Valentine crowd is part of what makes the experience fun and memorable for you. I hope we get to do something like this again next year.
For some of the best sashimi in Alabang, visit Cafe d'Asie at the Bellevue Hotel!
Oh, and Yakimix, I will get to try you eventually!
+Points
+ The restaurant was not crowded
+ Quick service
+ The sashimi was fresh
+ Sweet Valentine tokens
-Points
– Sour mangoes in the salad
John and Yoko Cosmopolitan Japanese
Lower Ground Floor, New Wing
Alabang Town Center
Commerce Ave, Alabang Muntinlupa
+632 478-7917