It's been pretty quiet on the blog so far this month. That's because I've been quite busy. Aside from the blessing of new clients and new projects I've also been spending a lot of time with family. My cousin and her husband and kids came home from the US for a few weeks, and all of us cousins have been getting together for fun Togetherness Sessions.
Last weekend was the big outing for the year, a trip to Laiya Coco Grove. Usually my cousins and their families go to Boracay over the holidays and we get left behind because of work or school and prior commitments. This year, since a lot of us are working, and since the trip got moved to January instead of the Christmas season, we opted for just an overnight beach getaway that didn't involve flying.
After weeks of planning, we ended up at Laiya Coco Grove simply because the tree houses looked so cute on the website. Mr C and I went there about 8 years ago, and I remember the place being nice and quiet and quaint. You can tell from our old photos that the trip happened before we became parents, at a time when I actually had some sort of waistline. LOL.
Read about our first ever trip to Laiya Coco Grove
We drove to Batangas bright and early on a Saturday morning and arrived at the resort before noon. Our rooms were available early, which was great. We all got to settle down and freshen up before lunch. Mr C, the little boy and I shared a tree house with my mom, my sister and her boyfriend. I noticed as we walked from the reception area to our tree house that there were a lot of ongoing renovations in the resort.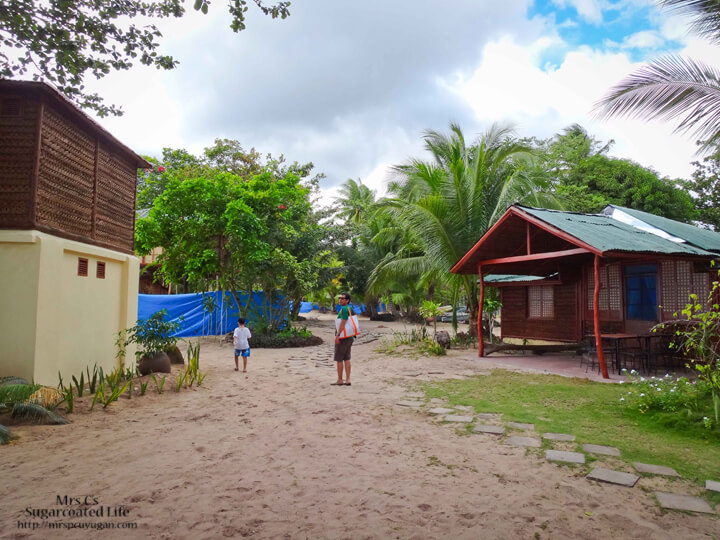 I asked the front desk about the ongoing construction and they told me that they were making improvements and adding more facilities to the resort. I told them that I noticed that the tree houses now had metal and concrete portions, when before they were made of bamboo and wood. The staff told me that they had to change some of the materials because of wear over time, and that's also why a lot of the tree houses were being renovated. I think it's a shame that they did this because it took away a lot from the cute and quaint factor of the resort.
I also noticed that the place is not as clean as I remember it to be. Eight years can really do a lot of damage to a place, and if there's no effort made to preserve it and keep it clean, it will be grimy and gross before you know it. Case in point, the bathroom.
THE TREE HOUSE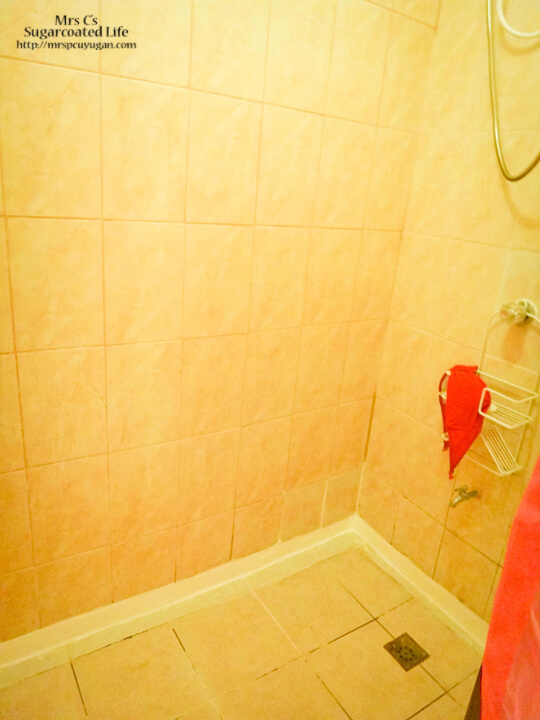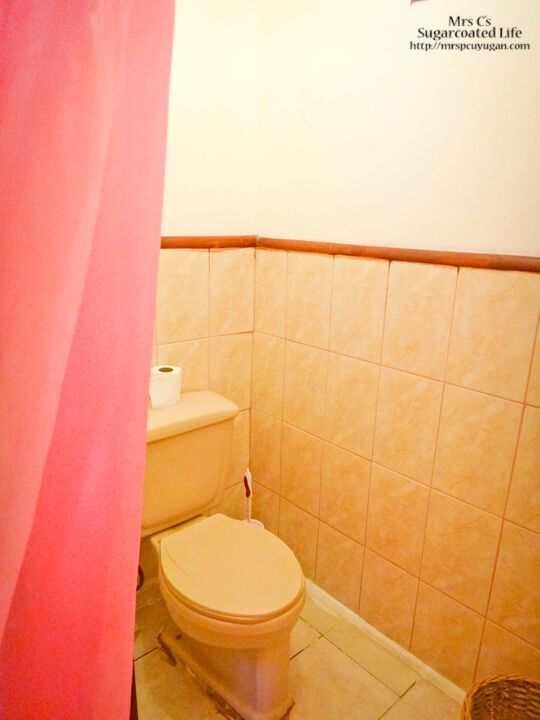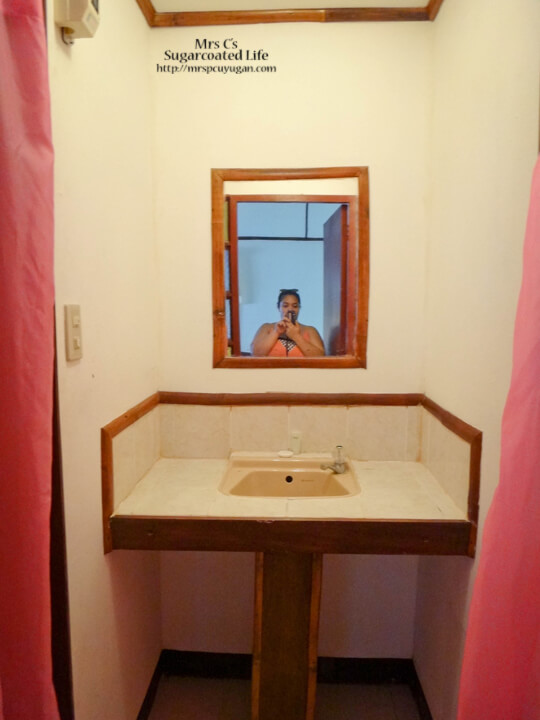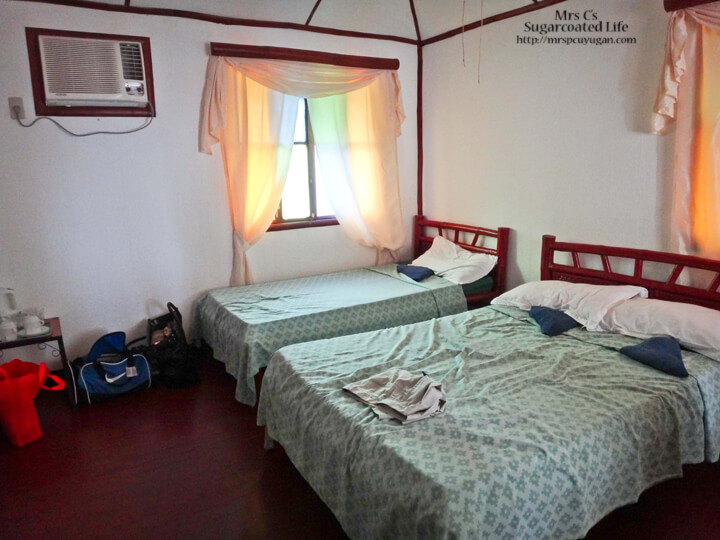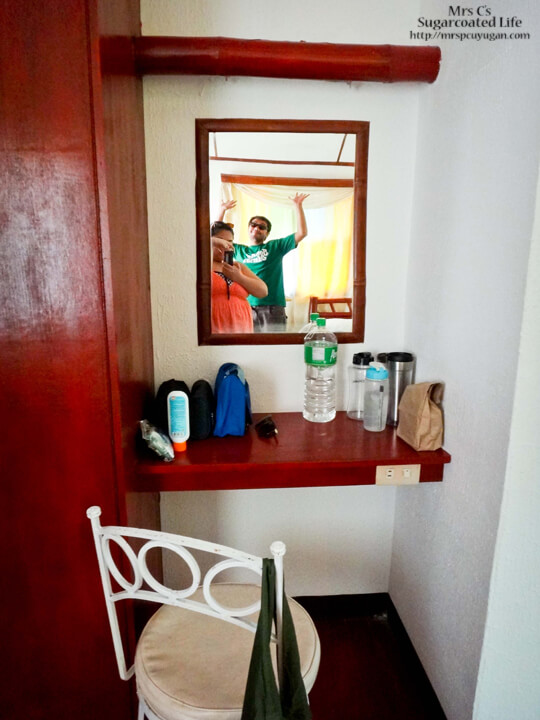 Looking for a place to eat en route to Laiya? Try Cafeno!
SWIMMING
The beach was also quite disappointing as far as cleanliness goes. That's why we opted to swim in the pool instead. Normally, I would never choose the pool over the ocean, but given all the muck that was exposed at low tide, there really was no doubt in my mind that the pool was the only option. The little boy did take a dip in the sea with his cousins though, and thankfully he didn't end up covered in rashes afterwards.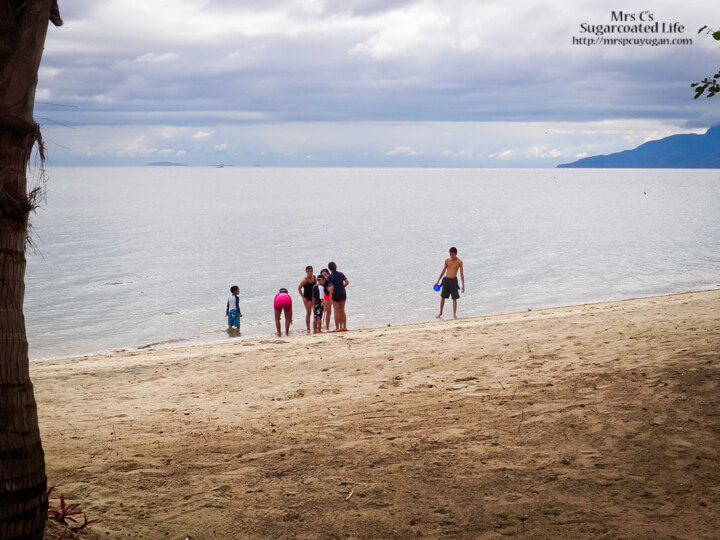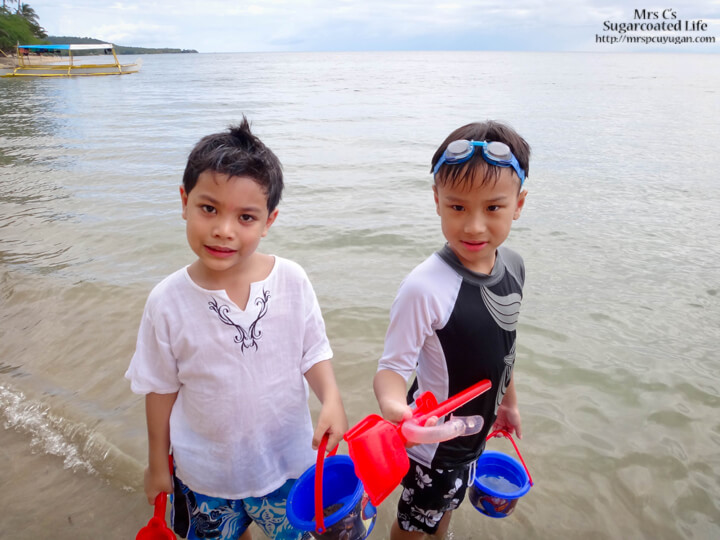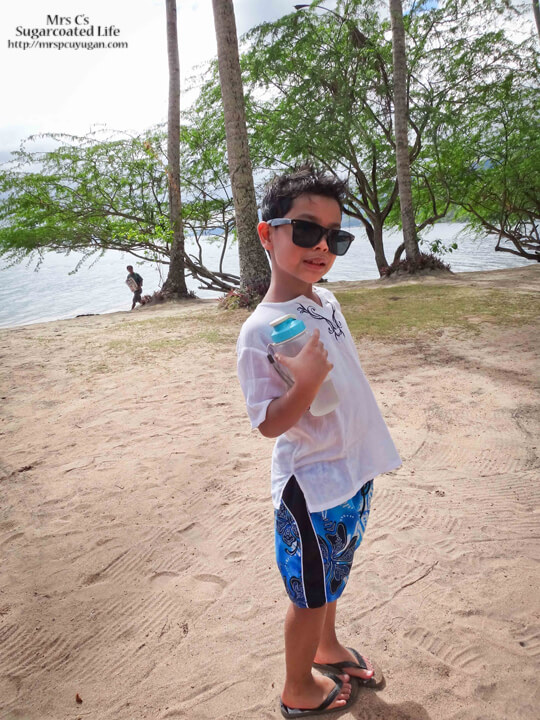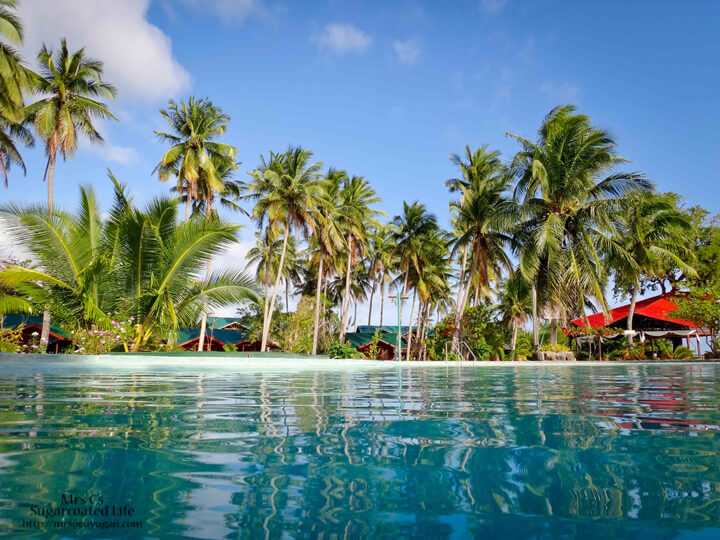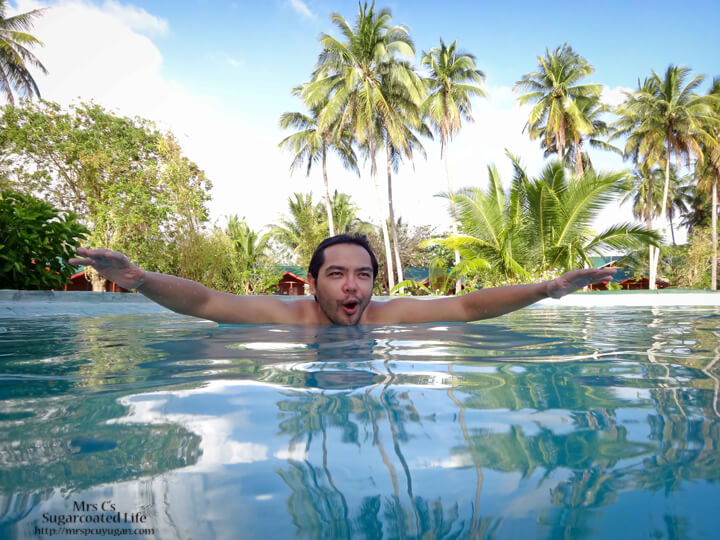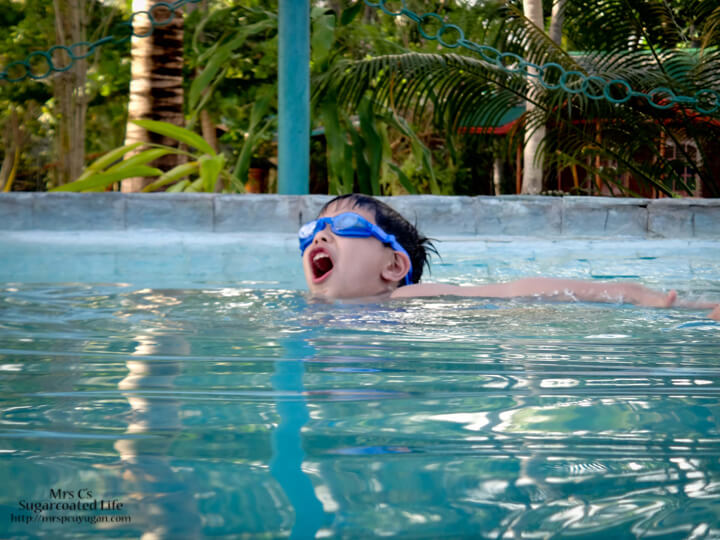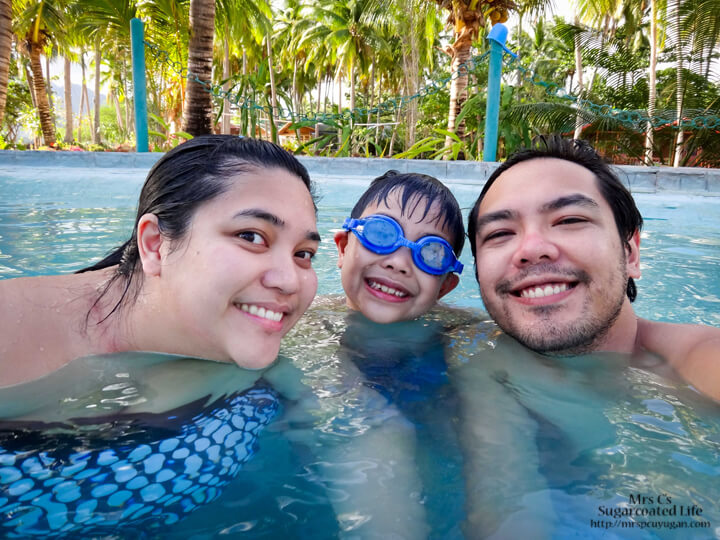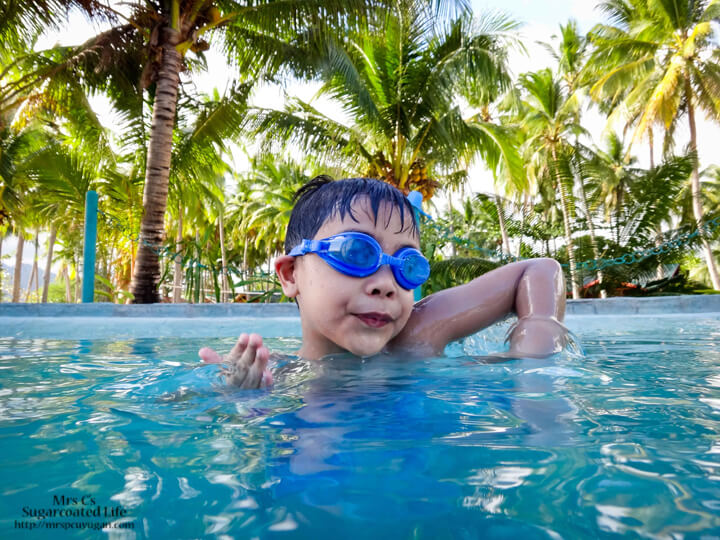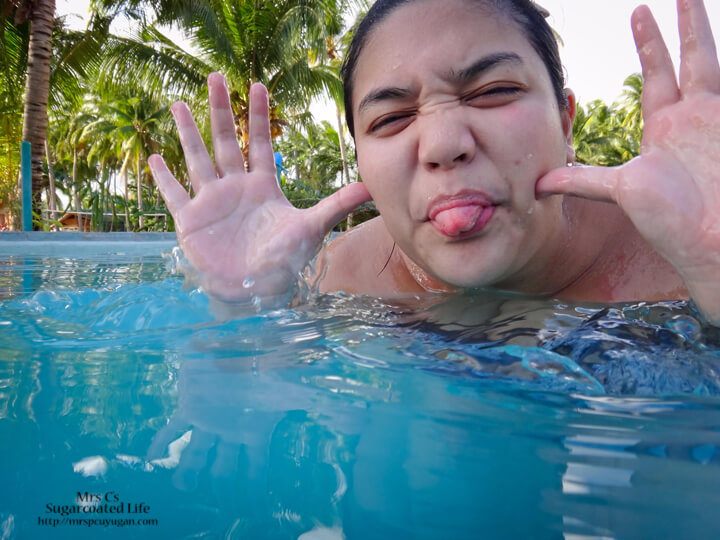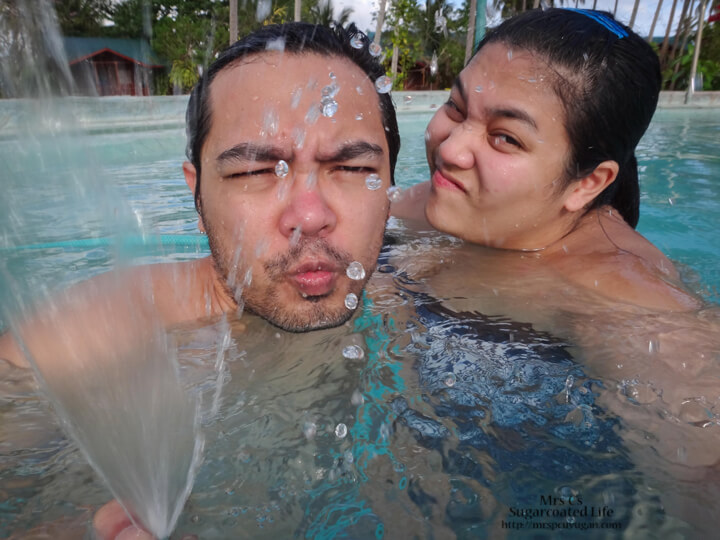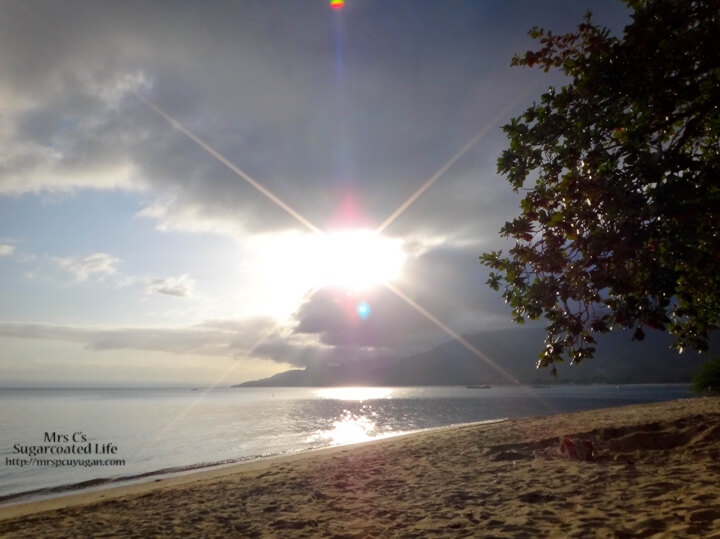 Read about our other planned vacation destinations for the year
ACTIVITIES
Laiya Coco Grove is good if you are looking for a quiet, affordable place in Batangas for a large group. We were seven families all in all, almost thirty people. They also offer a lot of activities including snorkeling and banana boat rides. You can rent jet skis and kayaks from them, and they can even get a pony for kids to ride on the beach. Apart from the swimming pool, there are also trampolines and a beach volleyball court in the resort. There's a barbecue and bonfire area as well. And, since Filipinos really love to sing, they have a videoke machine that you can rent. Resort policy only allows noisy activities until 10pm so as not to disturb the other guests, but since we booked all of the tree houses, we were free to make as much noise on our side of the beach as we wanted.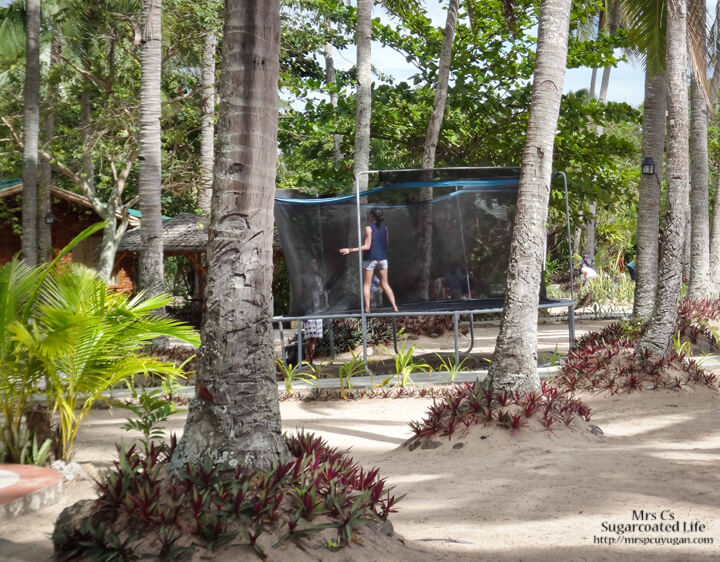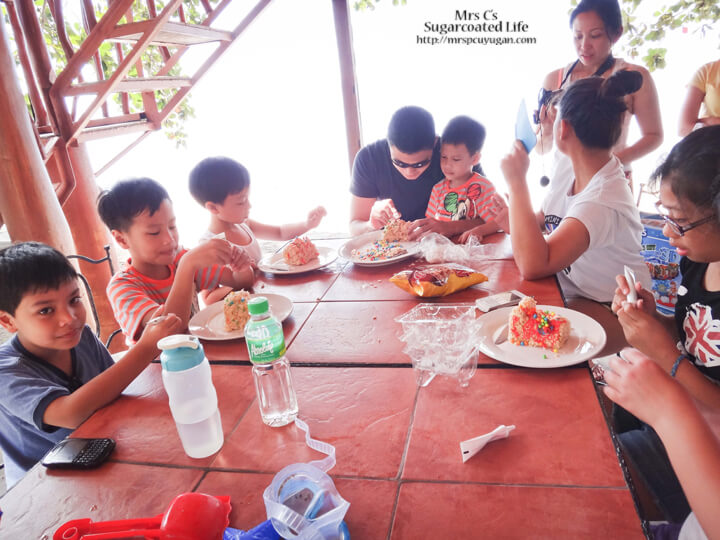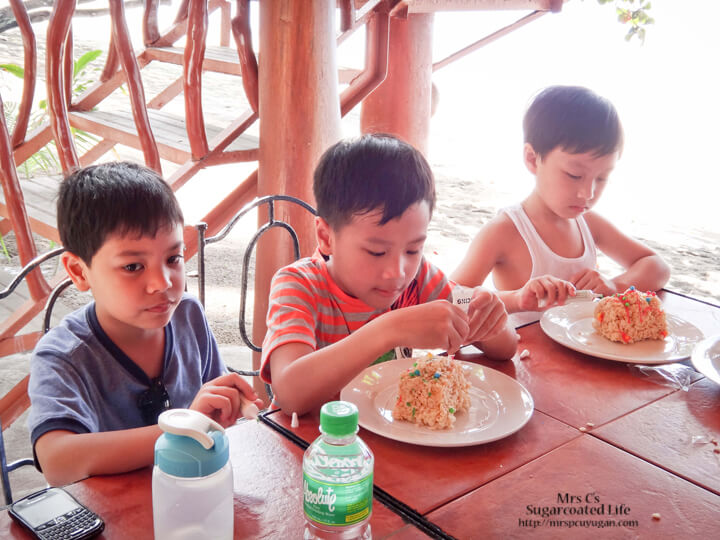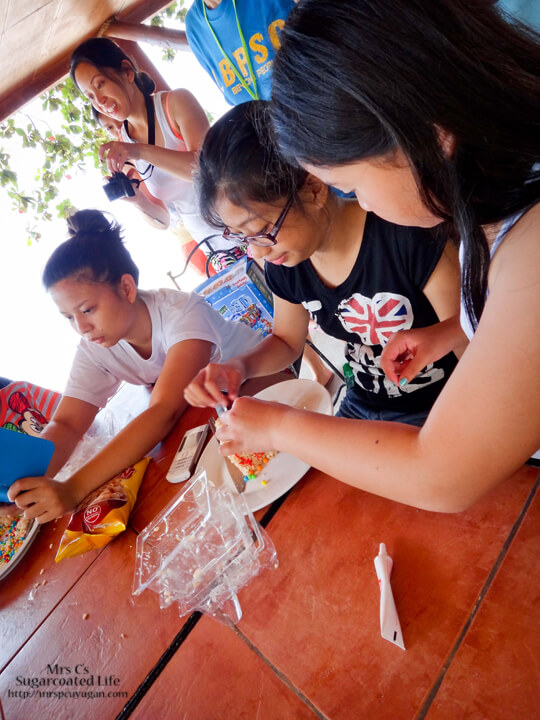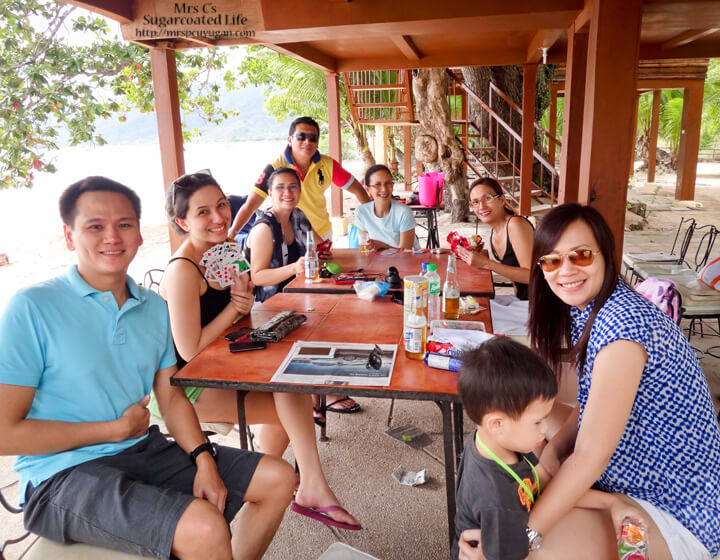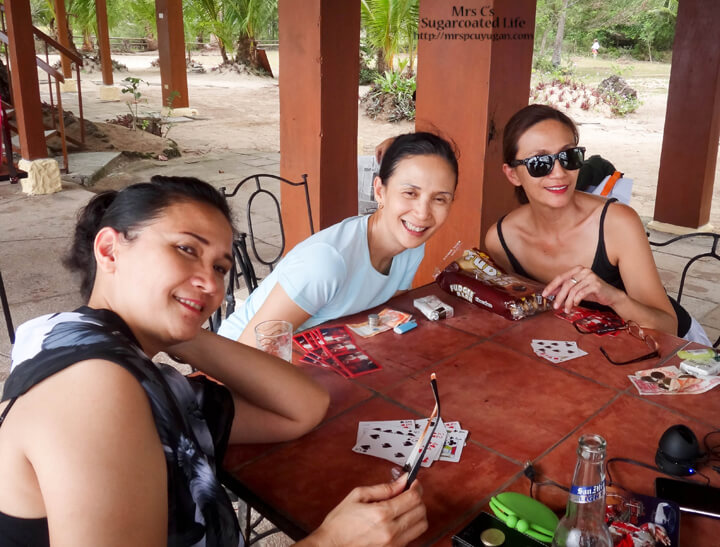 The rate at Coco Grove ranges from Php2300-Php3500 per person per night if you are staying in a tree house. This includes overnight accommodations and four meals, from lunch upon arrival up to lunch before you leave. The rate varies depending on how many persons stay in a room, and children below 12 years old are half-priced. Kids 4 years old and below stay for free.
DINING
I only have one photo of the restaurant area, sorry! It isn't even really a photo of the place. But it's spacious enough to accommodate all resort guests when they are fully booked. Meals are served buffet style if there are a lot of guests for the day. Otherwise, you get a plated menu. They serve Filipino fare, and most of the viands we had last weekend were good. The adobo is particularly yummy, just like I remember it to be from eight years ago.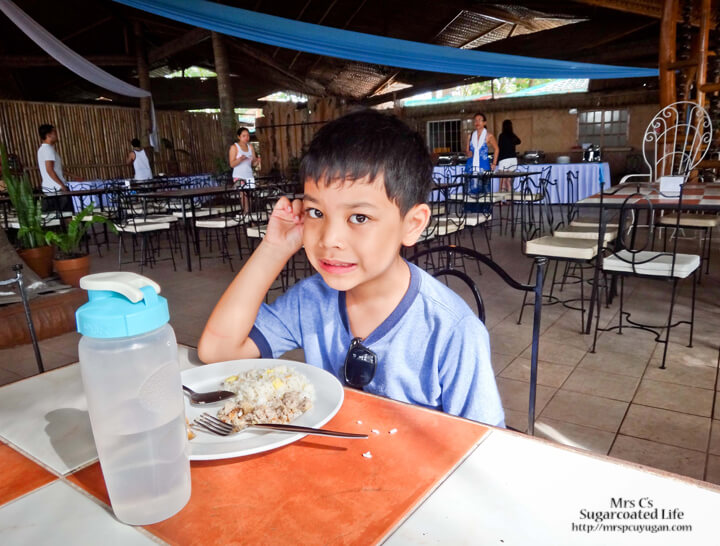 + Points:
+ Kid-friendly!
+ Bidet in the bathroom
+ Super cold aircon
+ Beer is cheap, and you can pre-order from them by the case.
+ Good food
+ Super accommodating and friendly staff, from reservation to check-out
+ Early check-in and late check-out are accommodated without extra charge is the room is available
– Points:
– Ongoing construction
– Beach is grimy
– Nothing much to do at night
– Frogs and tuko (Thank goodness I didn't see any. I just heard them!)
If not for the fact that we were such a large group, I would strongly recommend that we stay at Virgin Beach instead of Coco Grove. But the thing with Virgin is that it really costs so much to stay overnight there, so it was out of the question from the start. Our family spent Chinese New Year weekend there last year, but I never got around to blogging about our stay. I think I'll post about it soon in comparison to Coco Grove.
Planning a trip to Laiya soon? I say stay clear of Coco Grove for the meantime while there are ongoing renovations. Unless of course you don't mind that the place is in a bit of disarray. The rates are supposed to go up once all the improvements are completed, but until then, the published rates on their website still stand.
Note: Has anyone been to Coco Grove since they completed their renovations? I'm curious to know what it's like there now!
LAIYA COCO GROVE
Km.20 Brgy. Laiya, Aplaya
San Juan. Batangas City
Mobile: 0908-8960776 / 0908-4177774
Manila Office: (632) 8941057 / (632) 8926009
Fax: (632) 894 1058
Email: reservations@aplaya-laiya.ph