Wouldn't you love to go on vacation at least once a month? I know I would. I think if I had unlimited resources I would plan a getaway for our little family once every two weeks. Of course, I have to be realistic and practical. But that doesn't mean that I should stop dreaming.
I'm the type of person who dreams about travelling almost every day. I love making plans to go out of town, explore a new place and visit old favorites. Or, our schedules are tight, a quick staycation is more than enough to satisfy my urge to go out there and get away for a while. Of course, I like to do these things with Tristan and Mr C. Ever since they came into my life, travelling alone has become lonely and quite boring.
We have quite a few vacations planned for this year, all of them within the Philippines. I've actually already booked a few trips in advance just to make sure that they push through, and of course because it's cheaper to book early. Here are the five trips we've planned for the year that I am most excited about.
1. Baguio
We're heading up north for the Panagbenga Festival on my birthday weekend this year. I'm excited about this trip because the last time I was at Panagbenga was in 2005, before I became a mommy! Plus, my two boys have never experienced Baguio festival. I can't wait for them to see all the pretty flowers and experience the different activities. I'm also looking forward to going to all the touristy places with Tristan. We don't get to do that when we go with my parents, so this will be a great opportunity for Mr C and I to show the little boy all the popular tourist spots in Baguio. The highlight of our trip will be strawberry picking in La Trinidad on the morning of my birthday!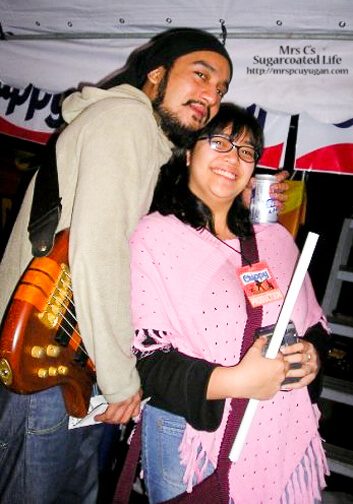 2. Cebu
I've been to Cebu a number of times, but never on vacation. Since my trips there are always for work, I haven't really been able to tour the place much. I did get some leisurely time, of course, so I've seen parts of the city, and even Plantation Bay. This trip is special because it will be our 2nd anniversary celebration. It's also Mr C's first visit to Cebu, and I'm excited for him to try fresh lechon Cebu and puso rice. Some friends were also telling me something about a warm brownie cup near the Technopark that we should try. Sounds yummy!
Our anniversary last year was spent in Boracay, and we Mr C and I such a great time together. You'll be able to tell how excited I am for our next anniversary getaway when I tell you that I booked our airline tickets in November of last year. Did I mention our anniversary isn't until September? Yeah. I haven't booked a hotel for us yet though, but we want one in Mactan. Any recommendations?
Show me some love and check out my posts on our Boracay anniversary getaway too, while you're here. Lol Kthanksbye!
3. Batangas
Batangas is my favorite place for a quick escape next to Tagaytay. We're scheduled to go on the first weekend of February with all of my cousins, aunts and uncles and nieces and nephews from my mom's side of the family, plus girlfriends, boyfriends and spouses. All in all, we're about thirty five people in the group. This is going to be a fabulously fun trip for sure! Right now, we're deciding if we should book a resort in Laiya or a beach house in Tali. What would you guys recommend for a group as large as ours? I'd say Laiya because we won't need to worry about preparing food. But then again, Tali would be nice coz we'd all be together in one house.
Planning this particular trip reminded me that I never got around to blogging about our family's 3-day, 2-night stay at Virgin Beach Resort for Chinese New Year last year. Yes, I know, it's been almost a year. But it's never too late! So I think I'll blog about that soon, in preparation for this year's Bata4ngas vacation.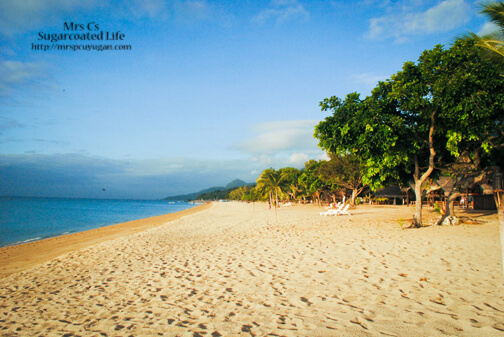 4. Bohol
I am extra excited about Bohol because it's the only destination on this list that I have never been to. We're going there this November for my sister-in-law's wedding. I don't know where we will be staying yet, but I'm sure it will be someplace nice. Plus I'm excited to experience the wedding customs of the people of Bohol. I'm sure it's going to be like one big fiesta, and I can't wait. If we can manage to stay a couple of extra days, I'm hoping to take advantage of the fact that we're already there and check out Amorita. My friend Joei blogged about it, and it looks marvelous! Read her post here.
5. Cavite
Just when I thought Cavite could no longer surprise me, my dad discovered a place there called Maragondon. He fell in love with it, and so he bought a piece of land in a fishing village, right on the beach. There he built his hideaway, which he calls Fishville. We actually went there a few weekends ago, but only for the day. It was officially the first trip for our family in 2013, and I'll be blogging about it soon. In the meantime, here are some images from the trip that I posted on Instagram.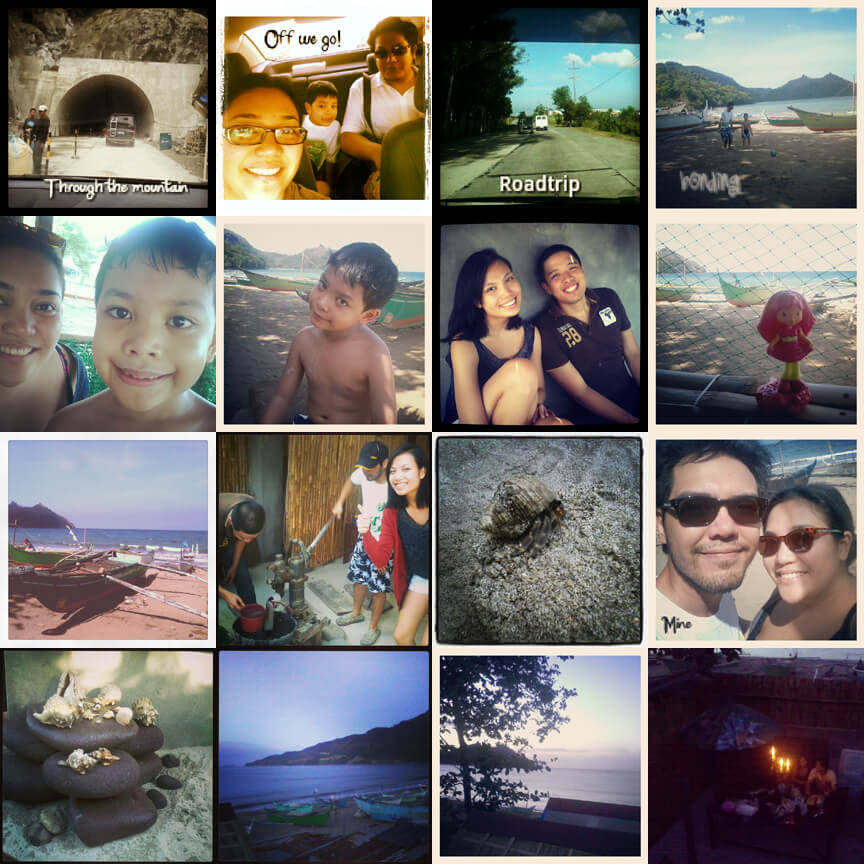 So there! I hope to add more to this list as the year goes by with more weekend getaways, road trips for the day, or relaxing staycations. Where are you guys headed this year? Do you plan your vacations early like I do? I'd love to know where you plan on travelling in 2013! 🙂
Much love and happiness,