The little guy went on his school friend trip today, so Mr C and I had the whole day to ourselves. We planned to sort of stalk the school bus convoy, which went from Museong Pambata to Seri Fantasy World in Manila Ocean Park, then Go Nuts Donuts in the Fort as a final stop. We ended up spending the morning at home since I had some work to finish and Mr C had not yet fully recovered from the nasty stomach flu that's been going around our family.
We decided to just have lunch in BGC, check out the kids at Go Nuts, and then drop by a wake at Magallanes church on the way home. We ended up in Early Bird Breakfast Club, a place I've been reading about all over the internet. It was actually Anton Diaz' post on Our Awesome Planet, and Patty Laurel's post on her blog that sparked my interest in the place.
Read about what we had for breakfast at Acacia Hotel Manila!
The restaurant is so cute. I love the interiors, especially the wall with the blue mural. Their chairs are also super cute. Plus I think it's just brilliant to put a place that offers breakfast 24-hours (on Fridays and Saturdays) next to a club.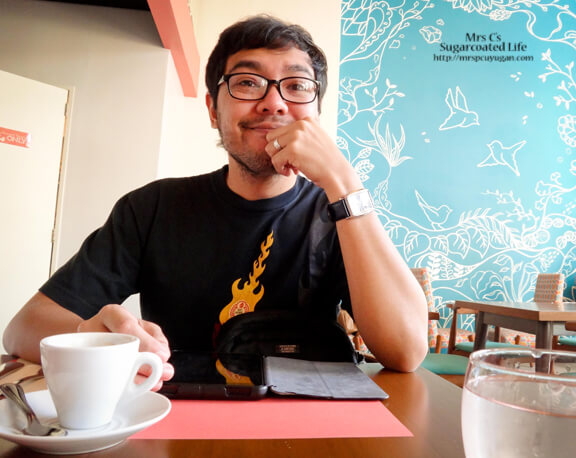 I'm a total breakfast person. In fact, one of the reasons why I like to go on staycations so much is the promise of a breakfast buffet in the morning. I tweet about preparing breakfast on most mornings. I post photos on Instagram too. I've actually blogged about what I had for breakfast a number of times. So the idea of an all-day breakfast place is really exciting to me.
Read about what we had for breakfast at Discovery Country Suites!
Here's what Mr C ordered: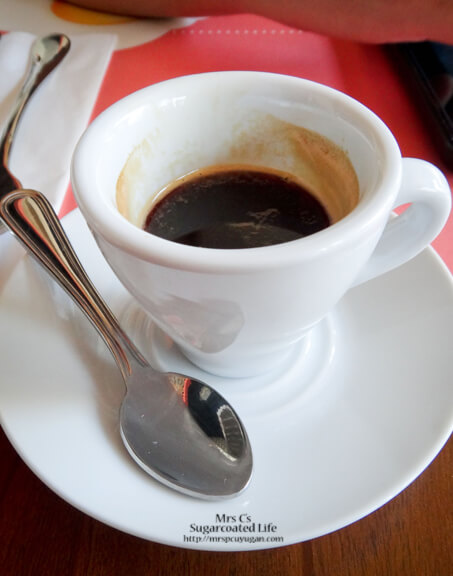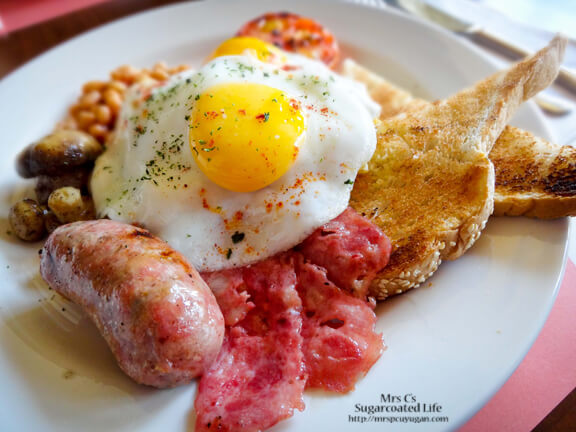 His food was really, really good. And it was huge too. I actually stole half of the sausage, some of his bacon, some mushrooms and a lot of potatoes. Oh, and baked beans too, which were just so yummy! Meanwhile, I had: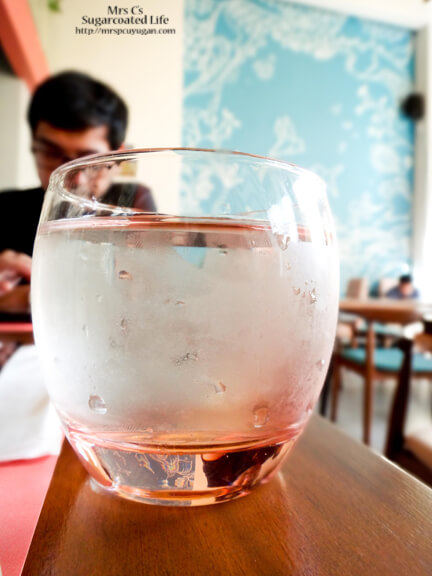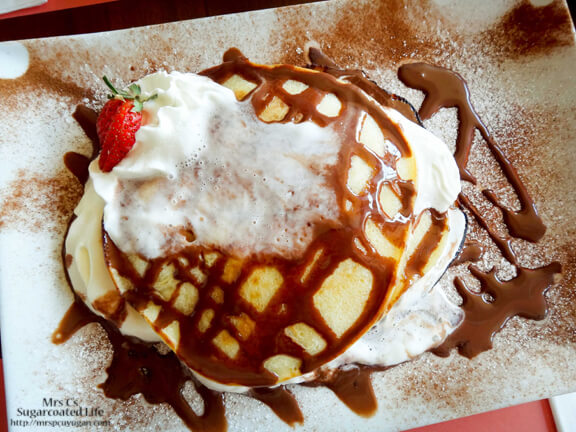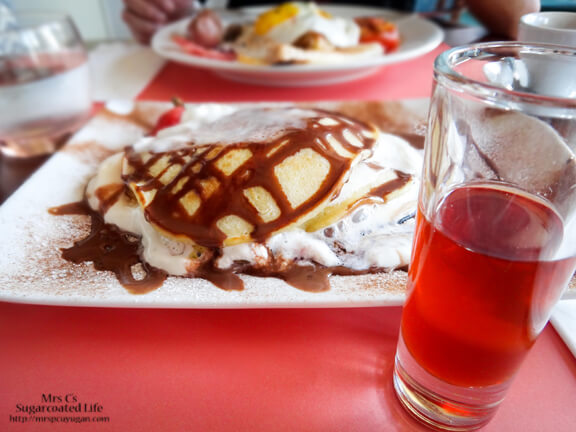 I know, just one look at that plate of pancakes cancels out my effort to lessen my calorie intake by choosing to just have water over juice or iced tea. Oh well, at least I tried!
While waiting for the food to arrive, I took a quick glance around the restaurant. They have a second floor, but I didn't bother going up to take a peek. Sorry, folks. Laziness took over.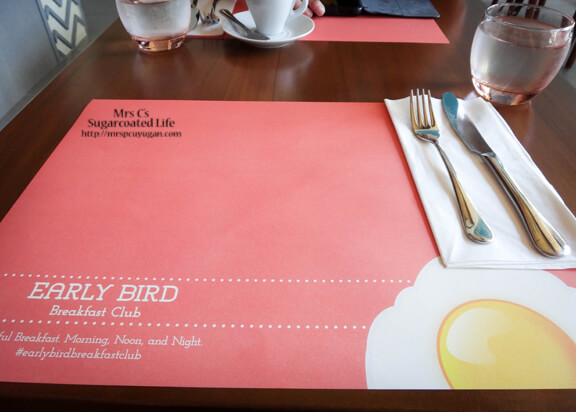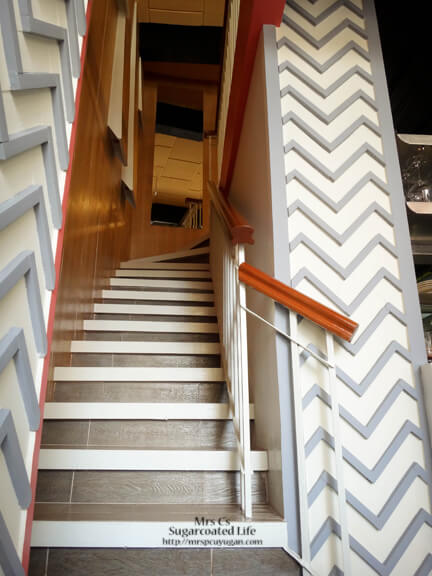 Read about what we had for breakfast at Sur Boracay!
The Verdict
Food was good. Not great for me, but really good. Guess it was my fault for not listening to the waiter and going for one of their bestsellers. I liked Mr C's choice better than my own. The pancakes were just too loaded for me. I like mine as simple as possible with syrup. I don't even like butter. This was a stack that my son would love though, and we will be back eventually so that he can try it. I was also not in the mood for rice today, but I think I just might go for the longganisa or tapa plates next time. And yes, Early Bird Breakfast Club is definitely worth trying a second time.
Oh, just a side note, I noticed some comments on other blogs saying that the food is too expensive. I do agree that having a meal here will definitely put a dent on your budget for the day. But honestly, you're dining at the Fort. If you're expecting cheap food, you may just be in the wrong place. Be prepared to shell out about PHP500.00 per person when you come here.
Early Bird Breakfast Club
 View their menu here!
Have you tried the food at Early Bird Breakfast Club? Do share your experience, and maybe recommend dishes for us to order next time. While you're at it, you might have some great breakfast restaurant or recipe recommendations. I'd love to hear from you!
Much love and happiness,