I tried experimenting a bit with my blog style and content last year. I think the desire to do so was brought about by the excitement of being on a new platform with a new domain and layout. Since I'm still in the process of fixing glitches in my old posts that sprouted after I moved from Blogger, I'm also getting to back-read a lot of my old posts and compare them to what I've been posting as of late.
Read about my first few days  of being on WordPress.
I figured I needed to really decide on a good, solid set of categories for my posts. Stuff I really like writing and blogging about. After all, every post on blogging 101 will tell you to blog about the things that you like. And so, after thinking about it for several weeks, I've managed to figure out the primary categories that I really enjoy posting about. If you scroll to the top of this page, you'll see them laid out nicely on my menu bar. And yes, I am proud of myself for getting organized, at least online.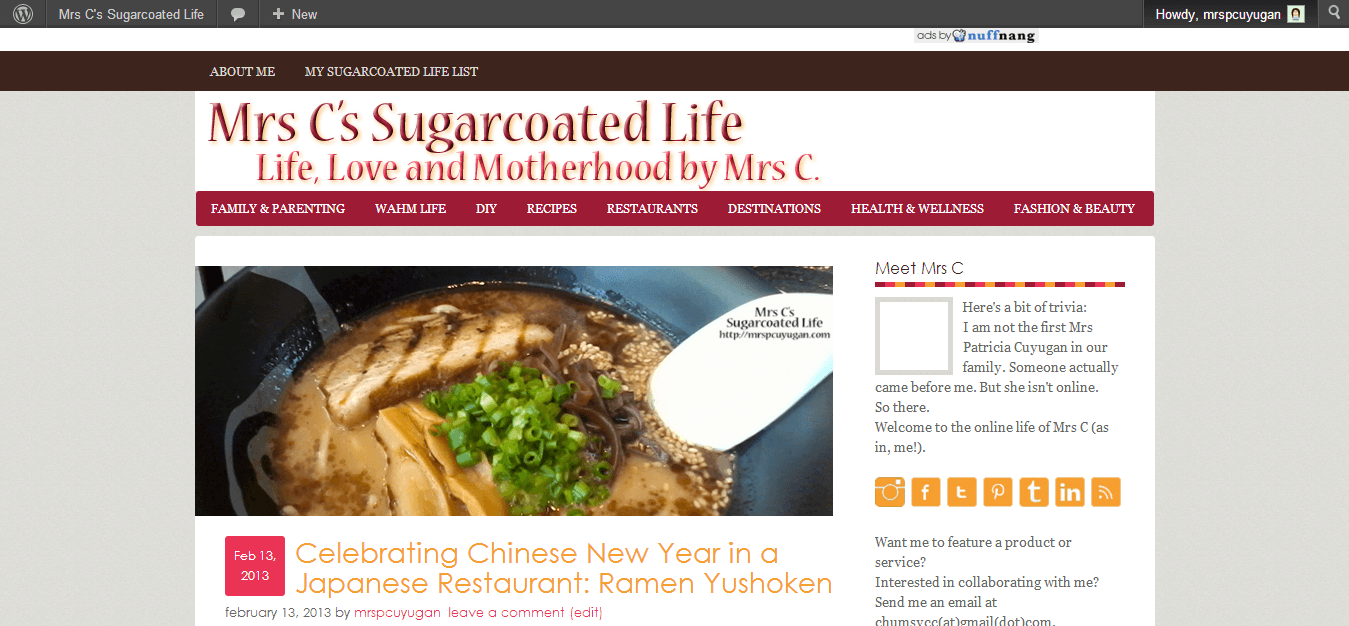 I've also decided to stop trying to regularly post Wordless Wednesday and Fashion Friday entries. I love to take photos, but oftentimes when Tuesday is about to end, I can't seem to figure out what I want to post on Wednesday. Also, if you know me, being "wordless" is not exactly in my personality. As for Fashion Friday, I really just don't think about fashion that much to make it an important part of my week. So there. It doesn't mean I'm giving up on those two concepts though. Just that I'll come up with an entry under those categories only when I really have something post-worthy. Makes perfect sense to me, really.
So, in case you're wondering, you can look forward to a lot more recipes on this blog. There will be a lot of posts about restaurants and destinations as well. Also, lots of photos of me with my boys, and silly stories about the things we do everyday. I'm also getting into DIY a lot, and I hope to make that a regular part of this blog too. I actually see that happening, since there are a lot of birthdays and celebrations coming up in the next few months.
Read about my WAHMderful Life experience!
I really want to maximize the potential of my online space as training ground for my freelance writing. It wouldn't hurt to eventually start monetizing this site for real too. I want to work on my social media pages as well. So many plans! My minds has been running a mile a minute since the WAHMderful Life Workshop, and I sometimes get ahead of myself and end up freezing.
Sharing a little note to myself here, something I posted last year, and is perfect for today. Must remind myself that all of this will happen in due time, and I should plan carefully, step by step, and not be afraid of making changes and taking risks!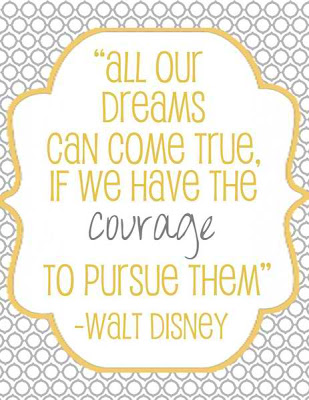 Much love and happiness,