We are a family of big eaters. Seriously, you would be surprised at how much food we can consume as a group, specially when we eat out. A while back (yes, this is another delayed post), we had dinner out as a family at The Old Spaghetti House in Festival Mall Alabang, upon request of my dad. I don't know why, but he just loves their spaghetti and meatballs. Personally, I think it's quite bland. But anyway, since dinner was on dad, of course we went where he wanted to go.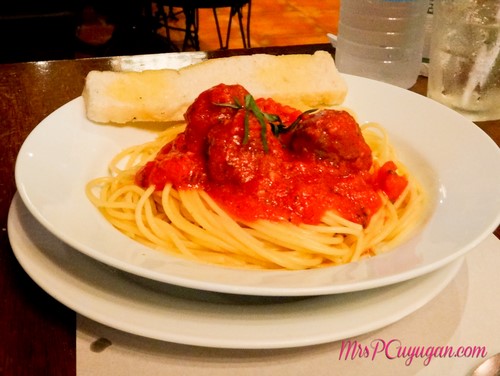 I love when restaurants have nice kid menus because that generally means that my son will be in a good mood and we won't have to rush through our meal because he wants to leave already to go someplace else. Like many places that have pizza as part of their children's selection, TOSH has a make-your-own option. We always go for this whenever available because Little MrC really enjoys prepping his own food like a big boy.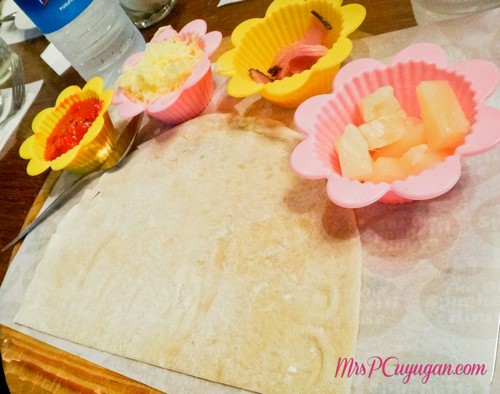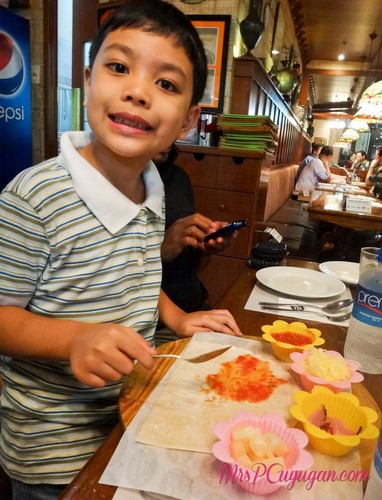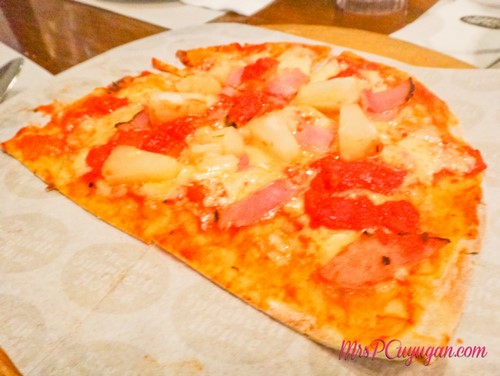 Let me give you an idea of just how much we eat as a family hehe. So, my dad had an order of pasta, and my son finished his pizza. MrC and I split a pasta dish and a salad, plus I had a bowl of soup.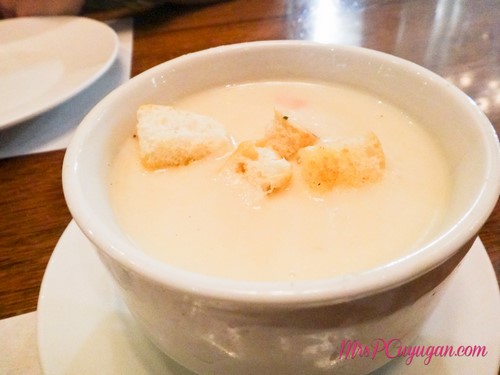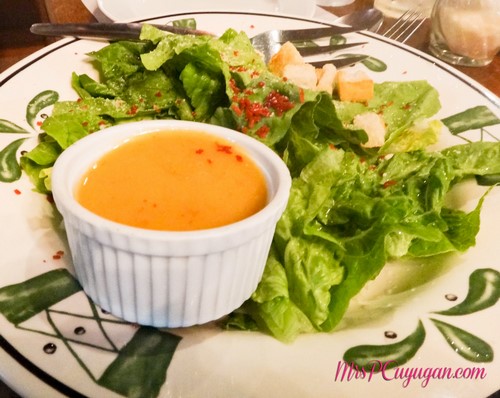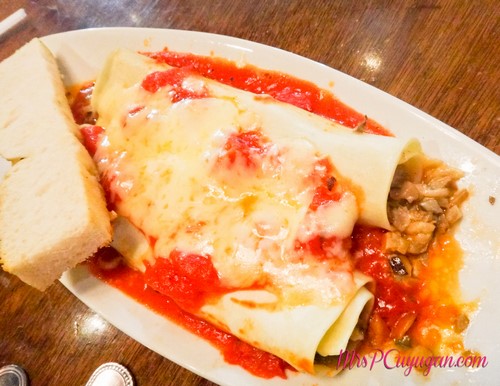 Now, I need to be honest and tell you that I did not enjoy what I ordered. The clam chowder tasted like cream of mushroom soup. I ordered this because I was craving for the chowder at S&R. The Caesar salad looked and tasted like it had fake bacon and lots of mustard in the dressing. Again, I was thinking about the Caesar in CPK when I ordered this. Are my expectations too high? And finally, the pasta just wasn't very tasty. This was part of their premium menu, and I'm not sure if this is still available.
Okay, on to the dishes that people actually did enjoy. My brother ordered a bunch of appetizers for everyone. We had buffalo chicken tenders, and two orders each of mozzarella sticks and fried onion rings. All were yummy. All were wiped out too haha!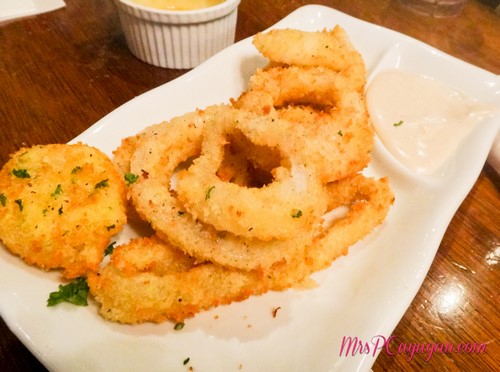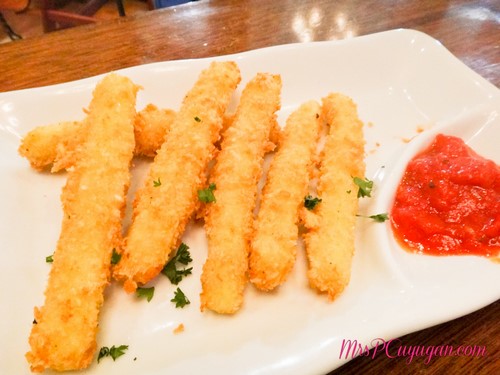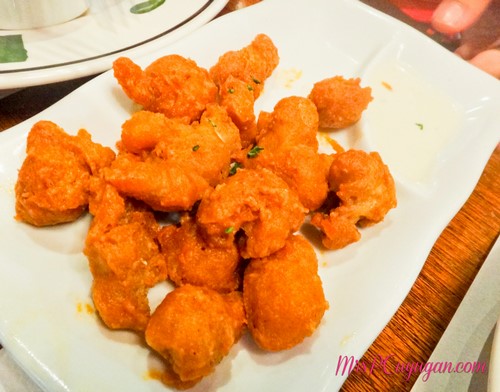 I'm not done yet! My mom and my brother each had a pasta dish, and my sister ordered a main course.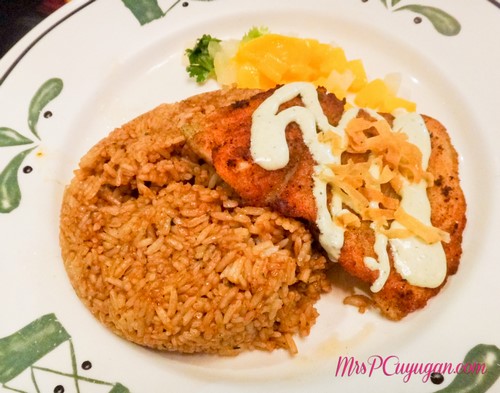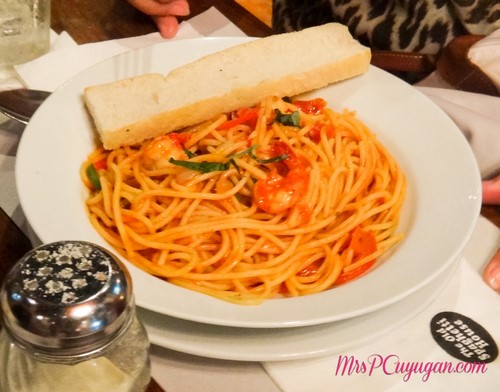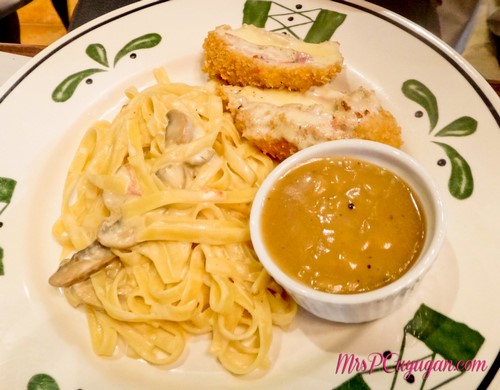 Isn't that a lot of food for 6 adults and one kid? Well, guess what? We still had room for dessert. We ordered two dessert items to share, but we only ended up eating one of them because my sister pulled out a very long strand of hair when she took a piece out of one of the dishes. That would have been the first bite, and we're just glad that she pulled up that hair strand right away and not when we were already halfway through the dish. Gross.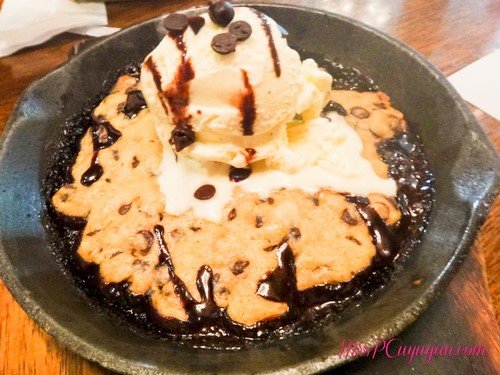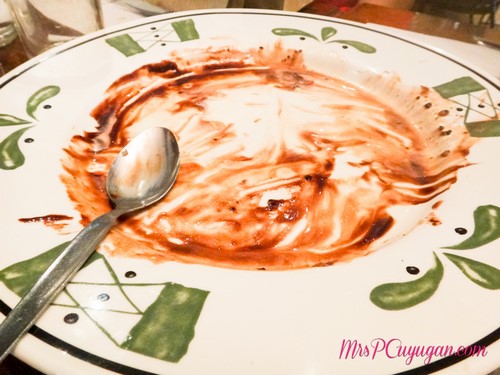 Since that epic meal, we haven't yet gone back to The Old Spaghetti House. I think it's only a matter time, though, before my dad gets reminded of his "favorite" spaghetti and meatballs, and we'll either call them for delivery or head on out to the restaurant for another giant family meal.
The Old Spaghetti House
2/L Bridgeway Entrance (Near Shopwise) Festival Supermall, Alabang
+632 850-9959
http://www.theoldspaghettihouse.com/
#/TheOldSpaghettiHouse