Confession: I am on a boredom-busting mission this summer.
It's the first time that we are summering in our own home, which means that the task of keeping Little MrC busy and happy all day falls entirely on my shoulders. We are on day three today, and it's been good so far.
I have an entire list of things planned for the summer, including picnics and building our garden. Yesssss, lots of outdoor stuff! Even as my son grows older, I still want to make sure that his gadget time is regulated. I'm already having a tough time as it is, now that he has his own phone. Things will get harder once they shift from books to iPads in school. So, gadget-free activities are super musts for us this vacation time.
I feel like, in order to keep boredom at bay, I need to be able to establish a nice daily routine for us, then sprinkle in fun activities to keep things fresh. I got lucky this week as far as fun goes. On the last day of school, my friend Mish had us over for snacks and some play time for the kids. We left early, though, but the kiddo still had fun.
Then there's routine. This will be the real challenge. I've said it before, I'm not good with routines, even for myself. But it must be done!
I've decided to anchor our daily schedule on meals, just because those are constant, must-haves during the day. Makes sense, right? Then, we will do different things in the afternoon. So far, we've gone to the mall, the supermarket, and my mom's house. I think it's a good idea to keep our afternoon schedules free so we can randomly choose to stay at home and lounge, or hang out somewhere.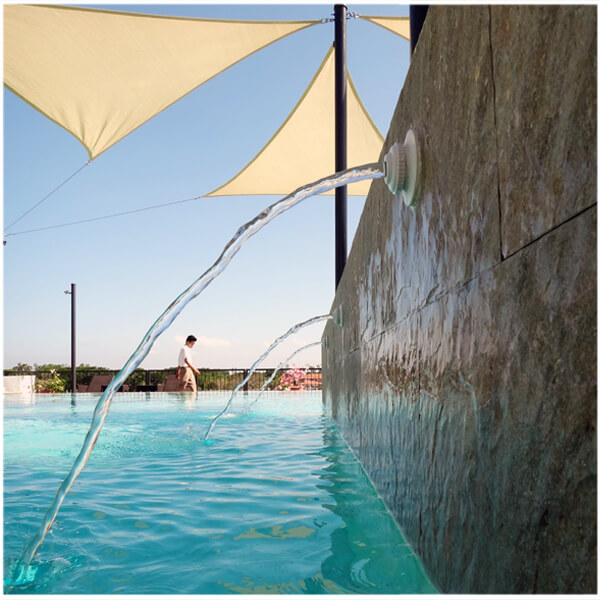 It's our morning schedule that I've focused on this first week because I believe that a good start will dictate the rest of the day. The kid and I start with breakfast, and see MrC of. After this, we each get our quiet time. He either plays recorder, chats with his friends on Viber, or plays games on his phone. I've been using my quiet time to write (like right now!)
After quiet time comes the highlight of our mornings, movie time. A movie a day – That's my big plan for summer mornings. We like slow mornings around here, which is why I picked an activity that doesn't require us to move around. Or shower beforehand. Lol.
Movie time also buys me extra time, truth be told. The kid is quiet and occupied, so I can crochet or write my grocery and to-do lists while we watch.
I've been excitedly doing my research for movie time. I got to see a lot of great films growing up, and I can't wait for my son to see them, too. I've also asked him to come up with a list of films that he wants to watch. Our must-see list includes:
The Chronicles of Narnia: The Lion, the Witch and the Wardrobe – Can you believe I have not seen this???
The Sword in the Stone – A childhood favorite
Matilda – MrC's special request hahaha
Fantastic Mr. Fox
Where the Wild Things Are
Little Women – Just because this is one of my favorite stories of all time
All of the Harry Potter movies – So perfect coz the kiddo is reading the books now!
The Many Adventures of Winnie the Pooh – We've already seen this, but I truly could watch it over and over and over again, forever
Enchanted – Because McDreamy
The Princess Bride
School of Rock – For my little music lover
The Labyrinth – I tried to make him watch this a couple of years ago, and he got scared lol. Take 2!
An American Tale
E.T.
The Goonies – Another one requested by MrC
The Land Before Time
My Neighbor Totoro
The Iron Giant
Hugo
I'll be constantly updating this post with a list of the movies that we've been able to watch, just in case any of you choose to do movie time/day/night, too. Quick note: Little MrC is 10 years old, so most of these are movies for bigger kids. At times, though, we will pick films for younger audiences just because. Ok, fine, it's because I like them. Lol.
Here's our summer 2016 movie list:
On weekends, I hope that the boys and I can go out to catch new movies, too. This weekend, I know we are watching Batman vs Superman for sure. Can't wait!
Can you guys suggest any good movies for us to add to our list?