I work six days a week and whenever I get a full weekend off I always feel extra sunshiney. October has been a very busy month for us at the mall, and since I've been working straight into my weekends, I was able give myself an extra rest day today. It's our tenth year highschool reunion tonight and I don't want to look and feel all haggard at the party.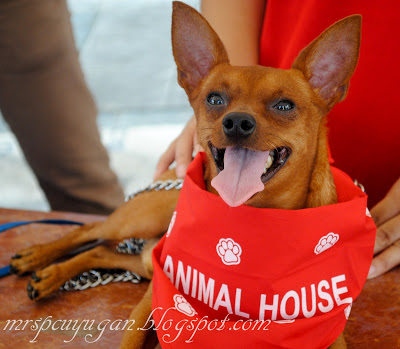 Every Saturday morning spent at home requires a good breakfast as far as I'm concerned. I decided to take care of preparing food for the family this morning since I had so much fun in the kitchen yesterday. Comfort food was the theme of today's meal, and I prepared all the usual favorites – bacon, spam, hotdogs and eggs. Since I'm trying to stay away from beef and pork, I got a pack of smoked turkey hotdogs from the grocery store the other day. Thing is I cooked the bacon before the sausages so they ended up covered in bacon fat, and that kind of defeats the purpose. Oh well.
Breakfast shared with the family is always a meal enjoyed. That alone is enough to make it worth the calories.