I haven't done much crocheting this month because I've been busy with other things like work, reading and playing Sim City. Heehee! I did manage to get started on two new projects that have yet to see progress, and I also continued on a camisole that I started crocheting in April.
Here's a photo of the camisole, which is 50% complete, and here is the link to the pattern on Ravelry. I say it's 50% done because I'm completely done with the back portion. Thing is, I ran out of white thread, and that's why I've come to a halt with this project. Must remember to buy more when I go out.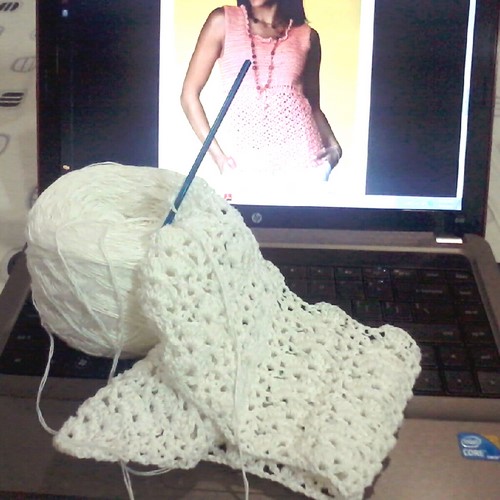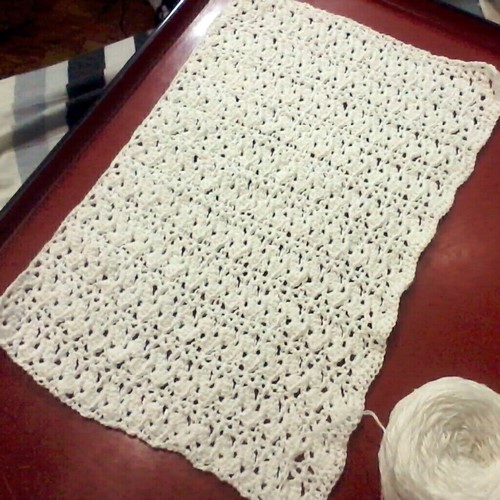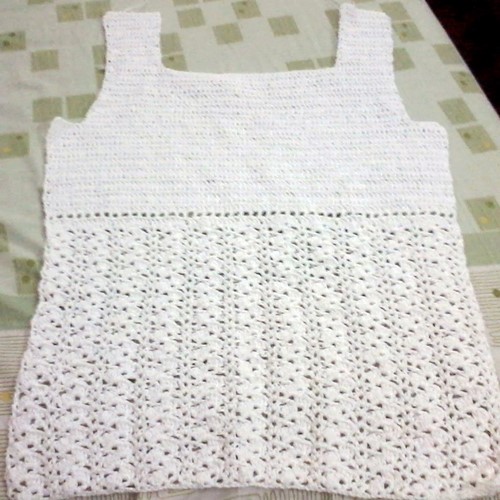 I also started on a purple scarf that I'm supposed to give to a friend as a present. I liked the pattern in the beginning, but as I started adding rows, I wasn't so sure anymore. It's supposed to have beads inserted in some portions, and I'm not too fond of beads so I decided to forego them. But now the scarf looks a little blah. I dunno, what do you guys think of this? It's a Beaded Cobweb Lace Scarf, and I also found the pattern on Ravelry.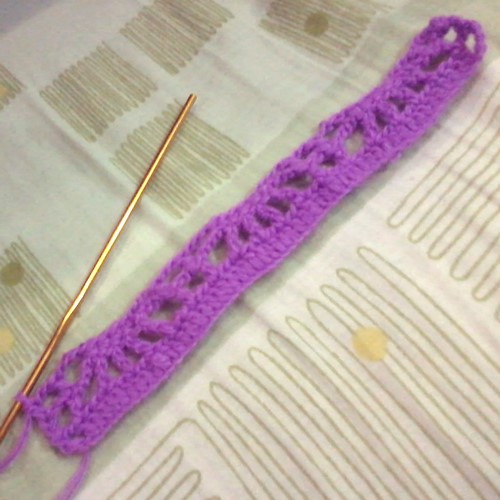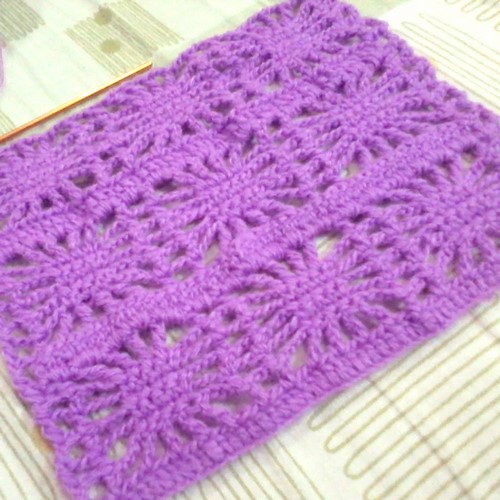 So, since I got bored with the scarf, I decided to let that one sit first and started on a new project. My family in the US sent me three giant balls of Caron One Pound Yarn (yay!), and so I decided that I would make myself a bag. What better way to showcase my love for crochet, right? I found this really basic pattern on Ravelry for a Chunky Button Bag, which is perfect because I'll get to reuse the big buttons I bought for the Munchkin Costume I made for Little MrC's moving up day.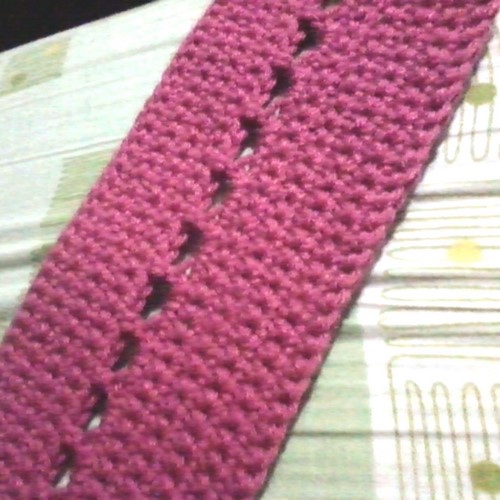 That's about it for my crochet projects in May. What have you guys been making these past few weeks?