In the middle of summer in hot and humid Manila, I decided to crochet a scarf. Weird, yes. But someone wanted it, and so I finished the project.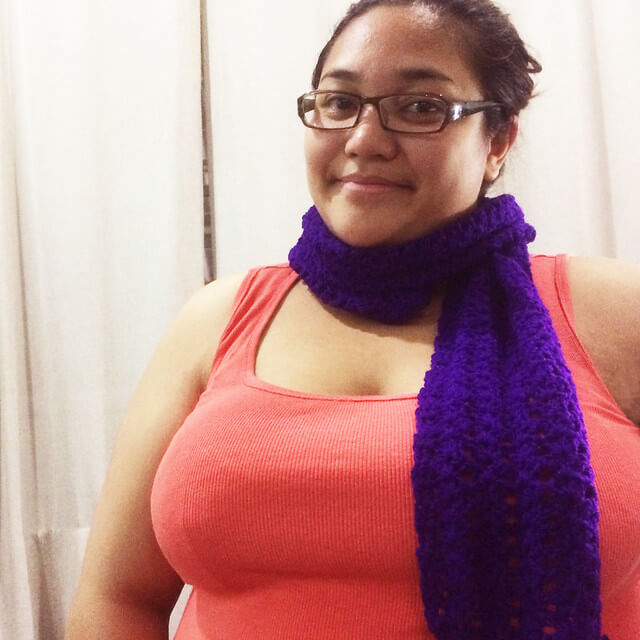 I actually started working on this piece because I read in one of the crochet groups on Facebook that Baguio yarn is good to use for scarves. I bought a whole lot of those yarns during my last trip up north, and I haven't been able to make that many things with them, actually, so I was eager to try. I think this was a success. In case you wanna make something similar, I followed this pattern, with some slight modifications.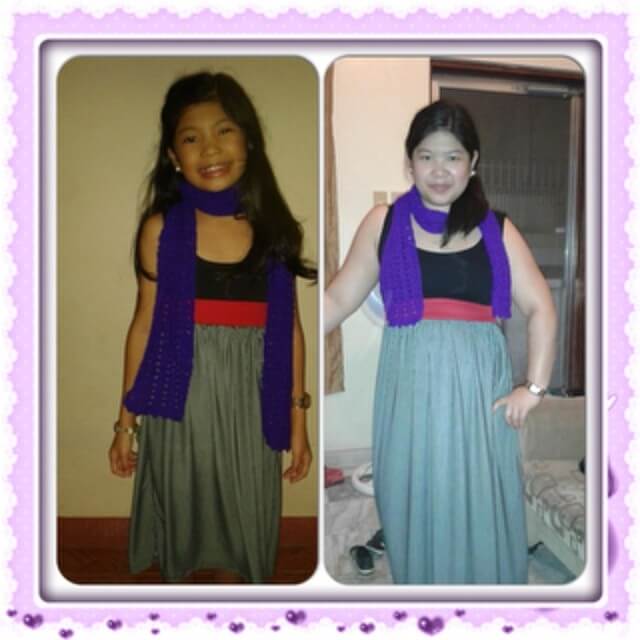 Over the summer, I also joined a craft swap. This was the first time that I've actually made something to be given away to someone who isn't a friend or a family member. The pressure was on, big time. It took me a while to decide what to make, and to decide which yarn and colors to use. Eventually, I started on it and completed the project in just a few days. I'm really happy with the end result.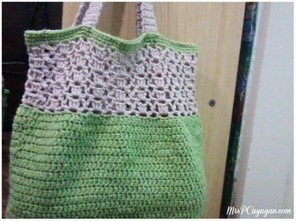 My craft swap partner lives on the beach so I decided to make her a bag she can use, well, on the beach. What do you guys think? I got the pattern from a Japanese book I bought on sale at National bookstore. It actually calls for a totally different yarn, hook and gauge, but I thought it would be nice to experiment. Thank goodness it turned out okay.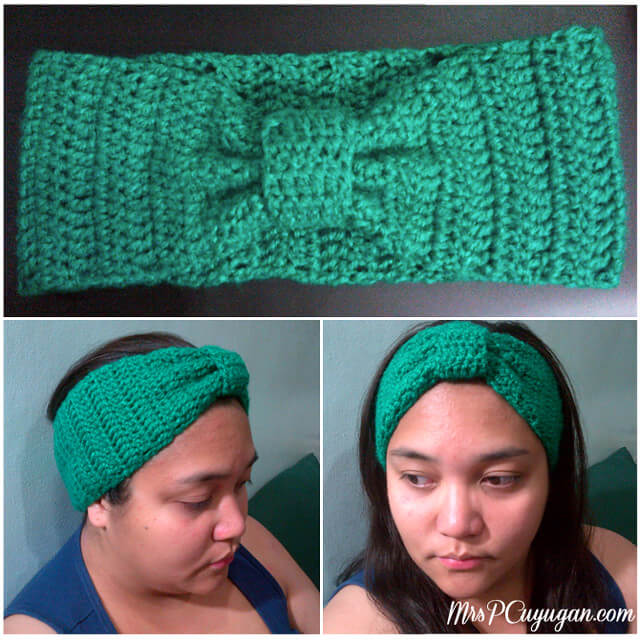 Last but not least, I made something without a pattern for the first time, ever. Happy dance! It's just a headband, nothing much, really, but I still feel pretty accomplished. Plus, lots of people who have seen photos of it online have said that it's really nice, so yay for me. I made one as a sort of trial piece, and another a couple of hours later, my sister-in-law's request.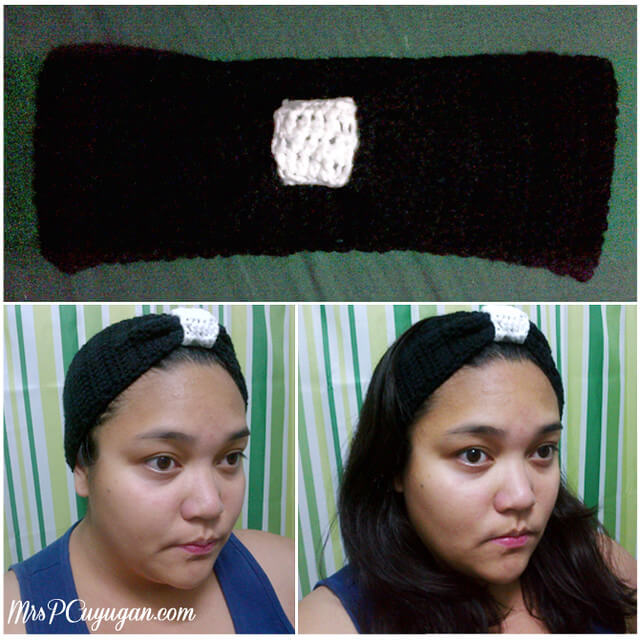 There you go. I should get started on a phone pouch that I owe another friend, soon. I feel like making more headbands also, and maybe a scarf and a bag for myself. So much to do, so much yarn, so little time! Do you crochet? What have you been working on?