One of my friends told me not to leave Boracay without trying Real Coffee's calamansi muffin. So on our last day on the island, Mr C and I went in search of the coffee shop after an early morning mass in Bisaya. It took us a while, but we finally found the quaint little place in one of the alleys off the beach area.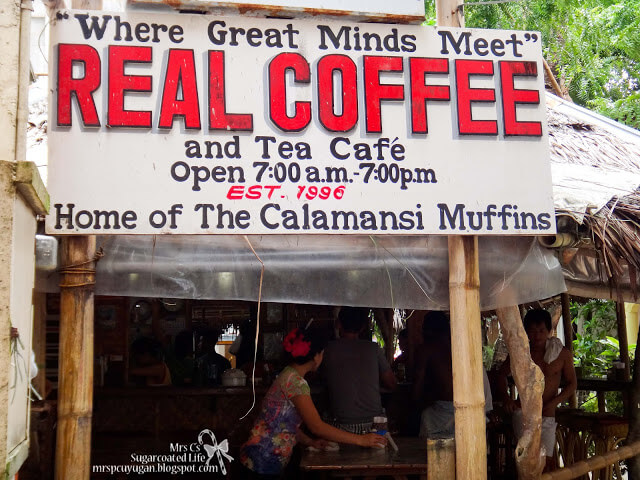 The first thing I noticed when we entered was how wonderful the whole place smelled. The aroma of all the goodies baking in their ovens made my tummy grumble and my mouth water! Mr C, of course, was more interested in the coffee than the pastries.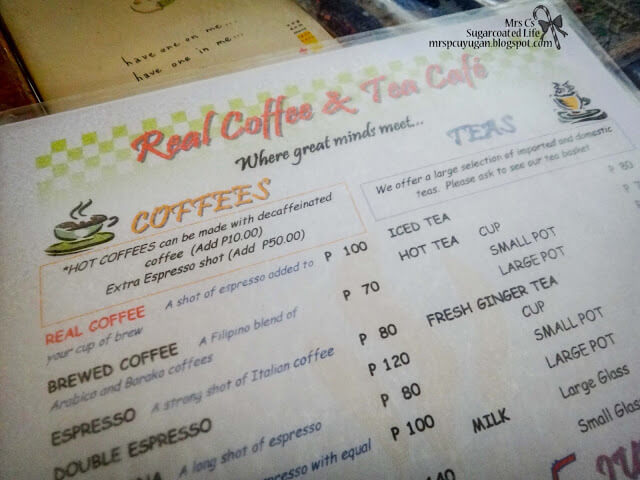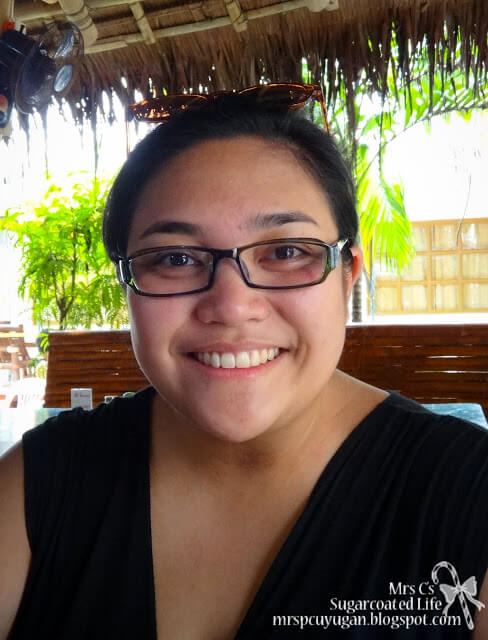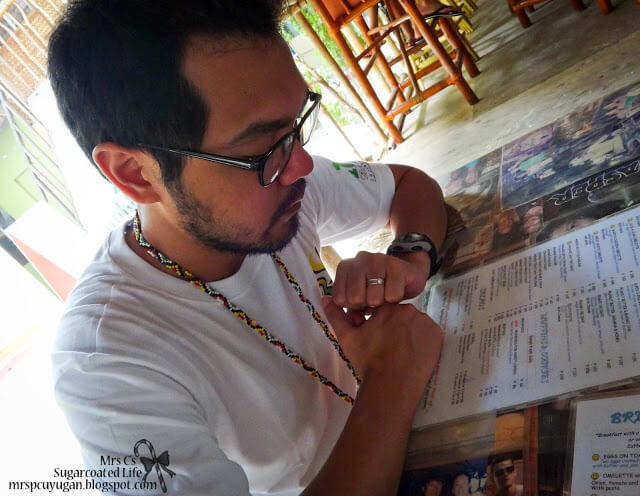 While waiting for our orders to arrive, I took a quick look around the place. It has a very homey, provincial feel to it, with photos and sayings on each of the tables. The area where they prepare and pack their backed goods can be seen from the dining area, and the people who work there are really nice, and smile at customers as they come in or leave.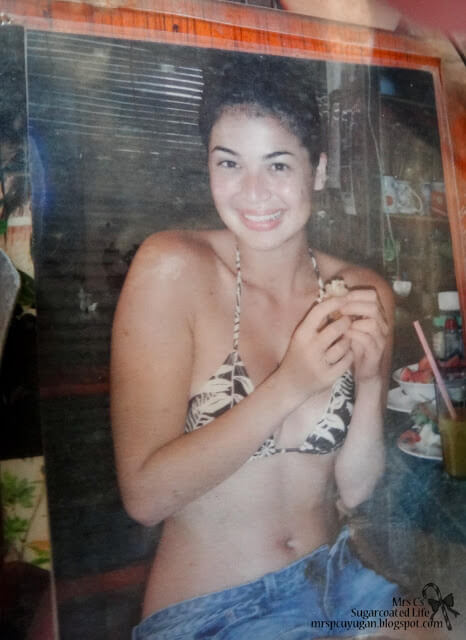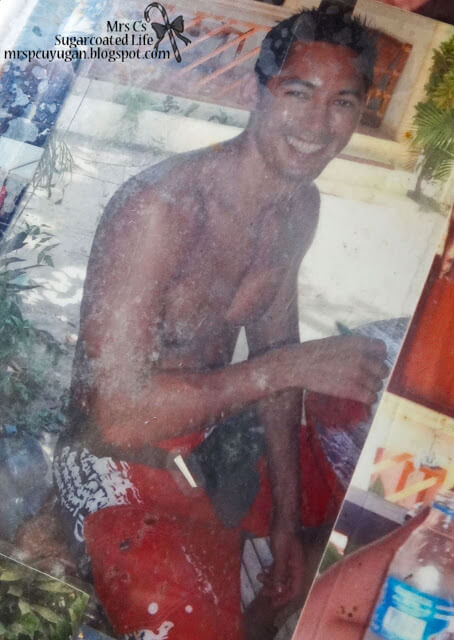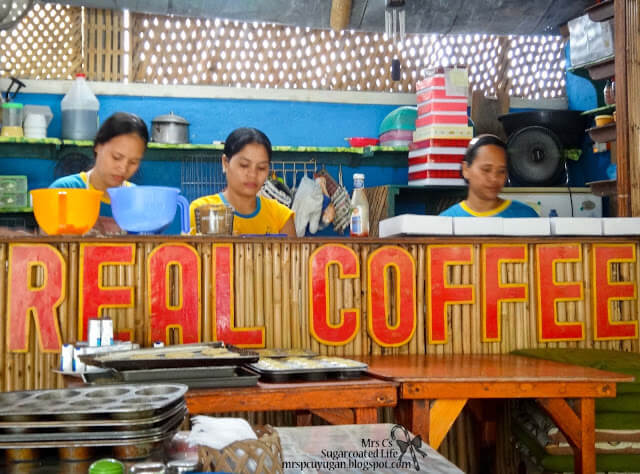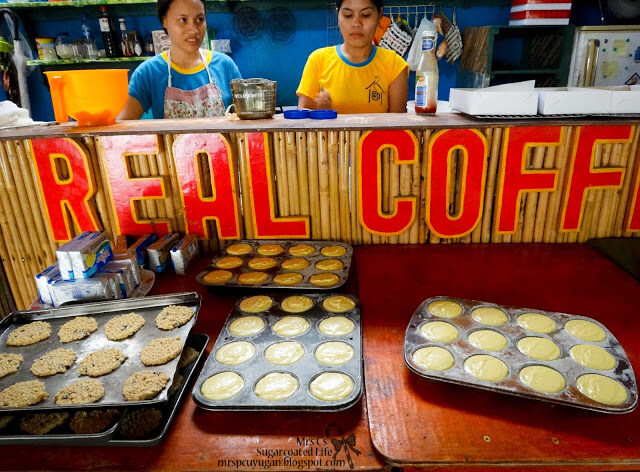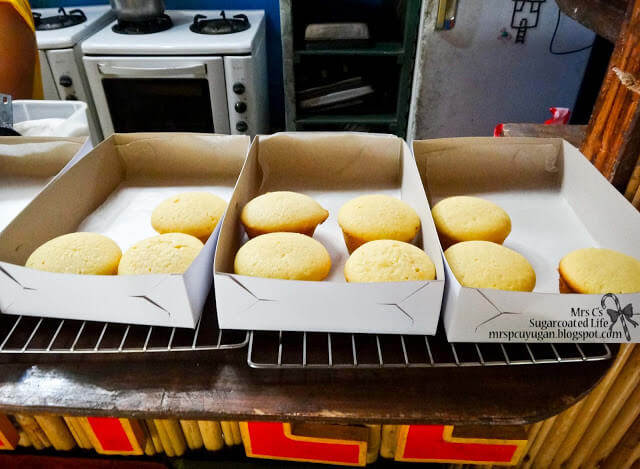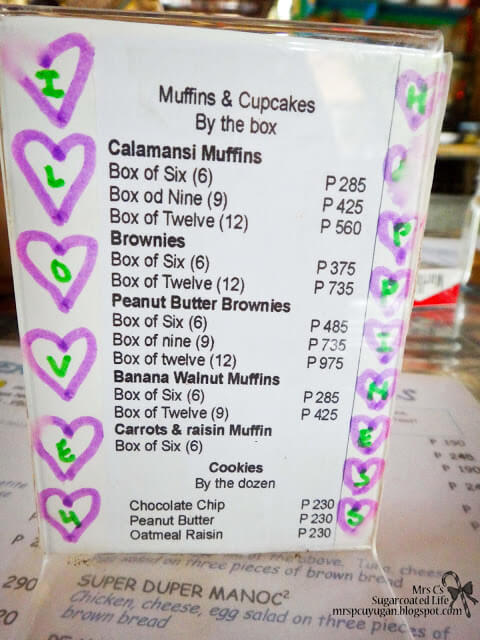 I have a super sweet tooth, and so I was initially disappointed when I saw that the servings were kinda small. But after having a few bites of the pastries, I realized that they were so rich, and the servings were just right! I had an Iced Coffee because it was so hot and humid that morning, while Mr C decided to try the Real Coffee.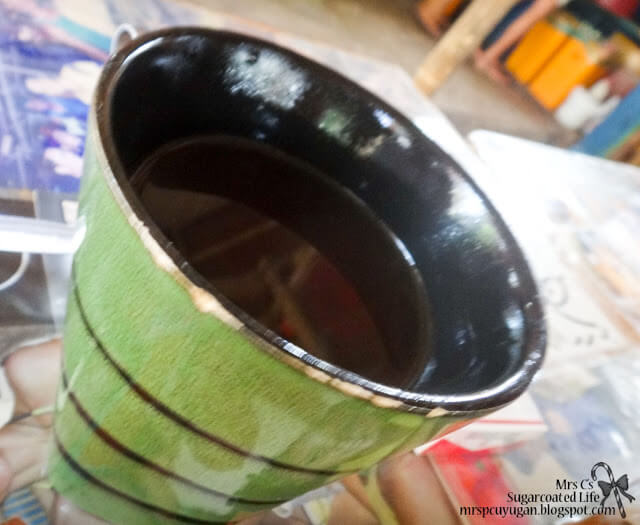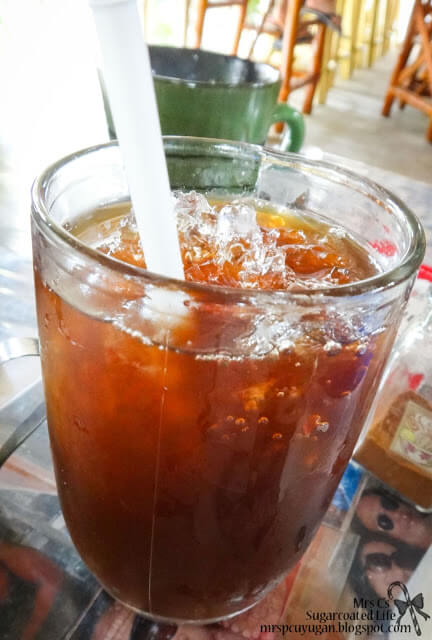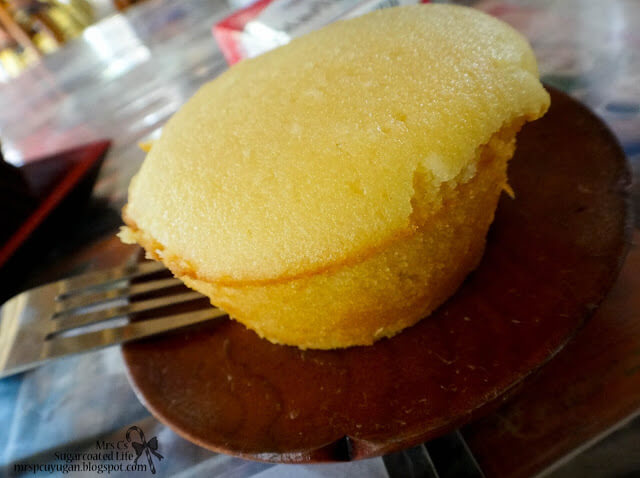 Our visit to Real Coffee was a good way to start our last day in Boracay. The next time we're in the area, I'd like to try their breakfast meals and other pastries. Can't wait to bring the little guy there too. I'm sure he would love it. In the meantime, I'm curious to try Pepper.ph's Calamansi Muffin Food Hack. If it's as good as the real thing, then it's a definite win!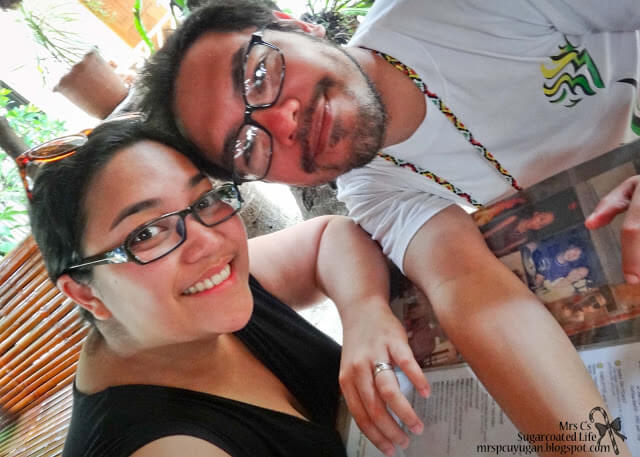 REAL COFFEE AND TEA CAFE
Station 2 (Above Sea World)
Boracay Island, Malay, Aklan
(+63 36) 288-5340
PS Don't you think my holiday watermarks on these photos are so cute? Haha! Just sayin'!
Much love and happiness,