After her catholic wedding at Villa Escudero, my sister in law got married again in a beautiful christian ceremony at Amorita Resort in Bohol. The garden of Amorita has got to be the perfect spot for a sunset wedding, with its amazing view of the sand and sea. You literally have the sun sinking majestically into the water as your backdrop while you say "I do."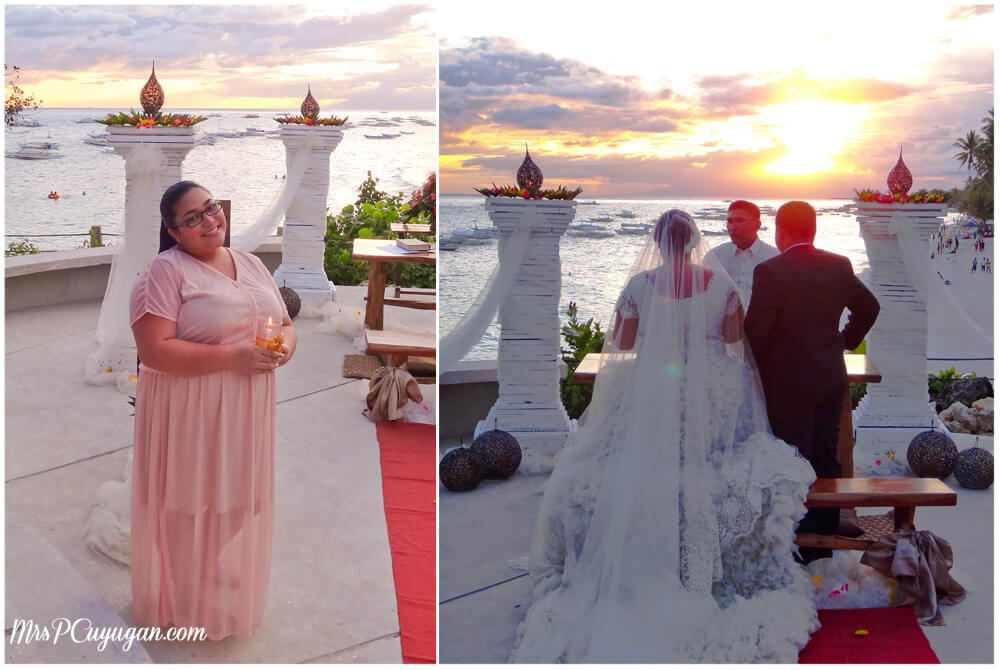 You also get to spend your first night together as husband and wife in this really nice villa, which overlooks the ocean as well. Bonus: It has it's own private plunge pool! I don't have photos of inside, but my friends Joei and Patty both stayed at villas during their visits to Amorita, and have really nice photos in their blog posts.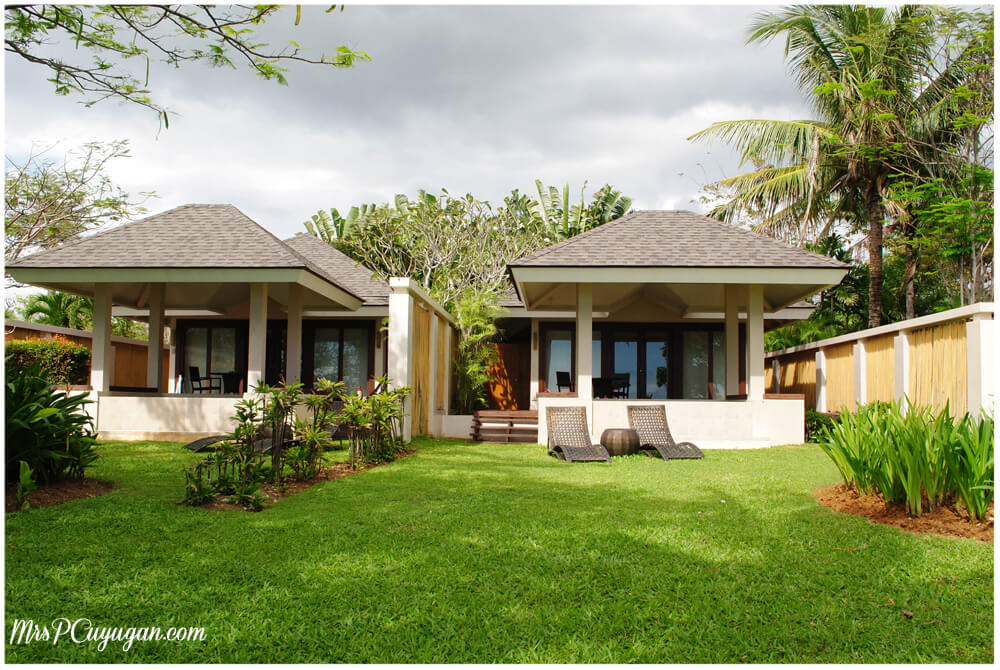 The reason why I don't have pictures inside my sister-in-law's room is because the place was a mess from the wedding preparations. One of the downsides to having a garden wedding in the Philippines is the heat + humidity combo, and so we all decided to camp out in the airconditioned villa while waiting for the ceremony to start.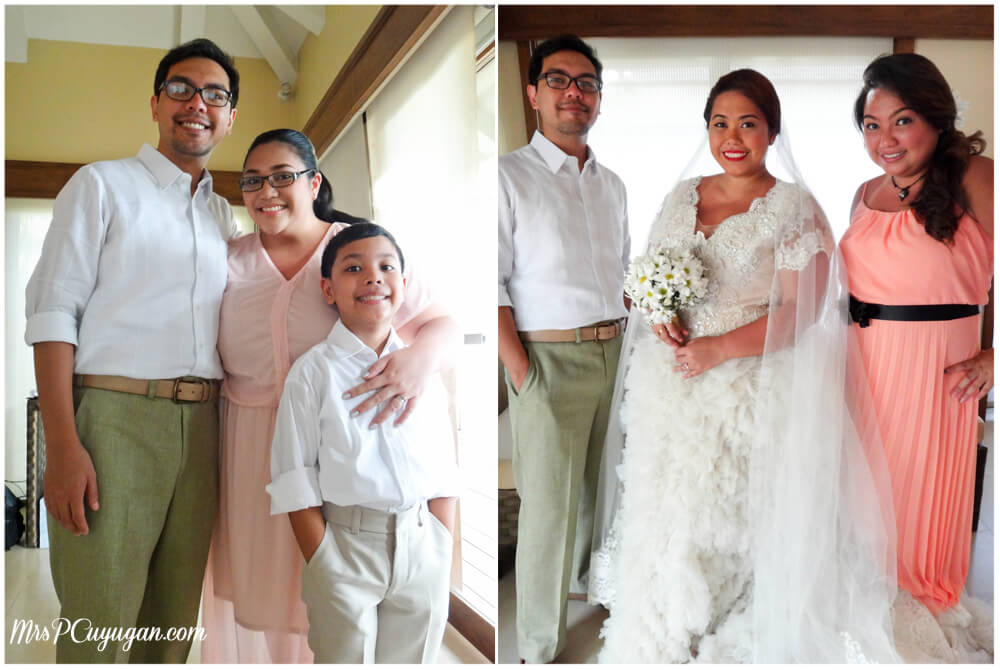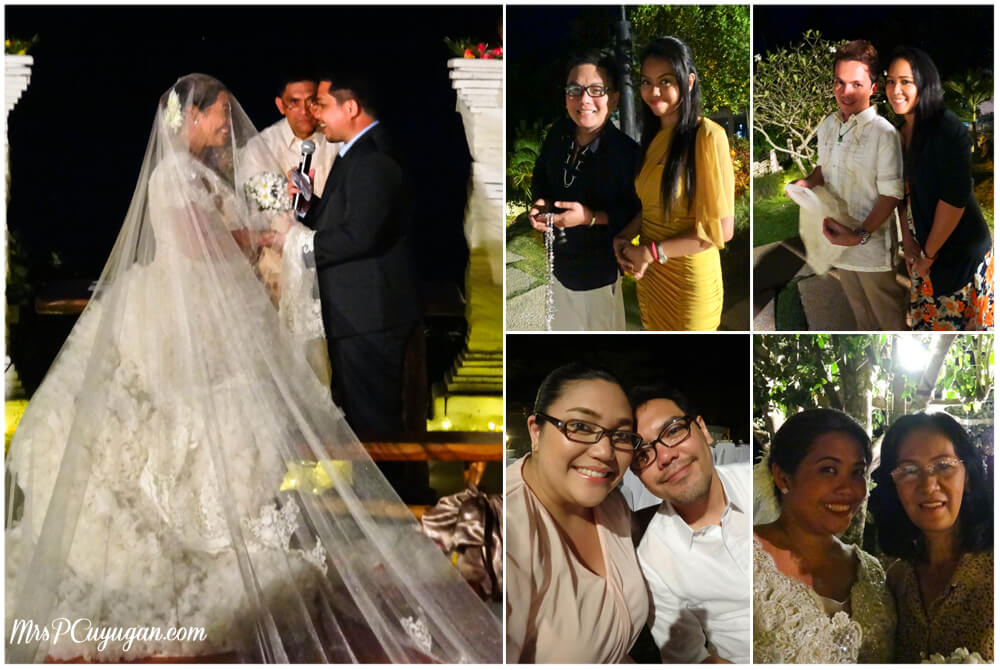 The food was superb, as expected. There were grilling stations where skewered meats and super fresh seafood were cooked on the spot. There was a salad bar, an assortment of breads, a fish taco station, desserts, and one of the yummiest cakes I have ever tried. No pictures, still, unfortunately. I promise to share a link to the official photos though, once they're available.
Because I was so impressed by the food prepared in the kitchens of Amorita, I was looking forward to meeting Saffron's executive chef, Raphael Ongchiong. Like I said in my previous Bohol post, I got to do just that. Luckily, he came out at the end of the reception to check that everything went well, and that provided us with the opportunity to chat for a bit. A bunch of us had our photos taken with him, me for the blog, and the others because they thought he was cute. Lol. Then someone from our group started calling him Sir Chef, and the name just stuck.
The staff of Amorita was able to grant all but one of the wedding party's requests that day. In fairness to them, they had to decline that one request because it violated one of the hotel's policies, that proper swimwear is required for swimming. If you're thinking that we were planning to jump into the pool in our dresses and makeup, well, you're right. Kinda like this:
They gave us a free round of sangria's to compensate for declining our request, and that kind of made things better. Since we couldn't cool off in the pool after the reception, we decided to head back to our rooms, shower and sleep instead. The following morning, we woke up bright and early to make the most out of our last half day at Amorita. Breakfast buffets are my favorite, as you will notice when you browse through my other vacation and staycation posts. Saffron's breakfast spread did not disappoint at all. The mere sight of danggit was enough to make my morning.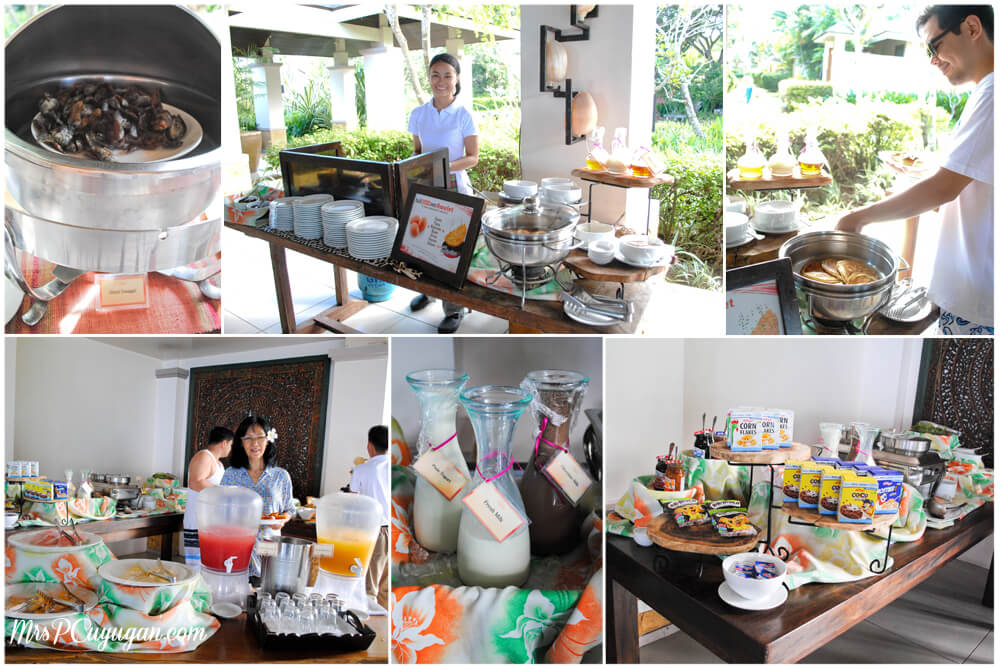 Three of my favorite things about breakfast time at Amorita were: The flowers they placed in every female guest's hair, the cheese plate with honey, grapes and walnuts, and the hot chocolate, which was so rich and creamy and unbelievably good.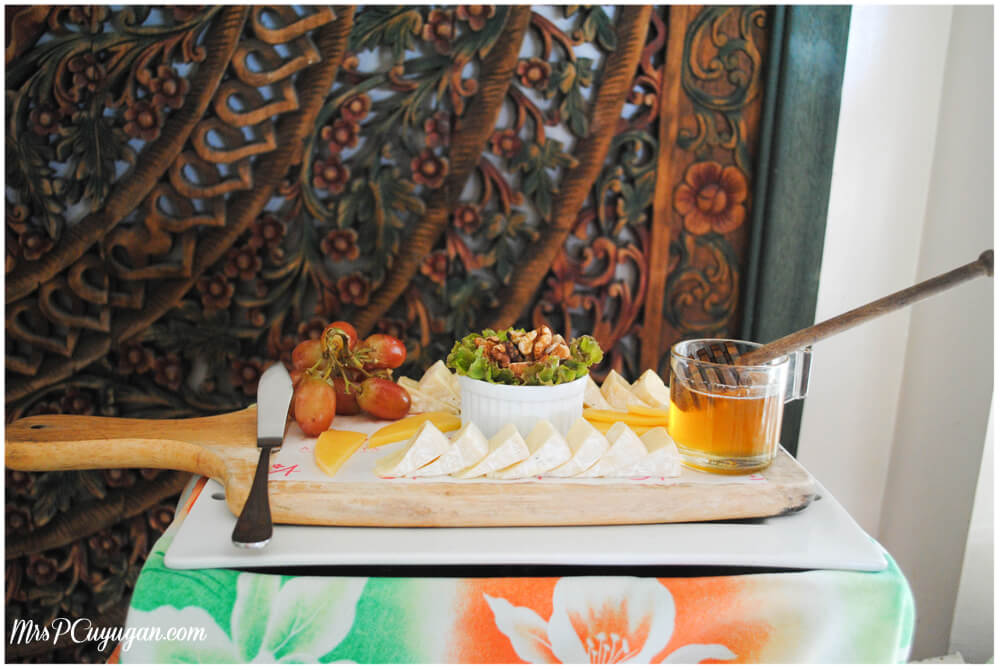 We hung out in the pool area for another hour and a half or so, and then it was time to get cleaned up and pack our bags. I had the best time with the Cuyugan and de Jesus families in Amorita, and I am totally looking forward to finally coming back with my boys. I really want us to stay at a villa, too, next time, coz it's just so pretty!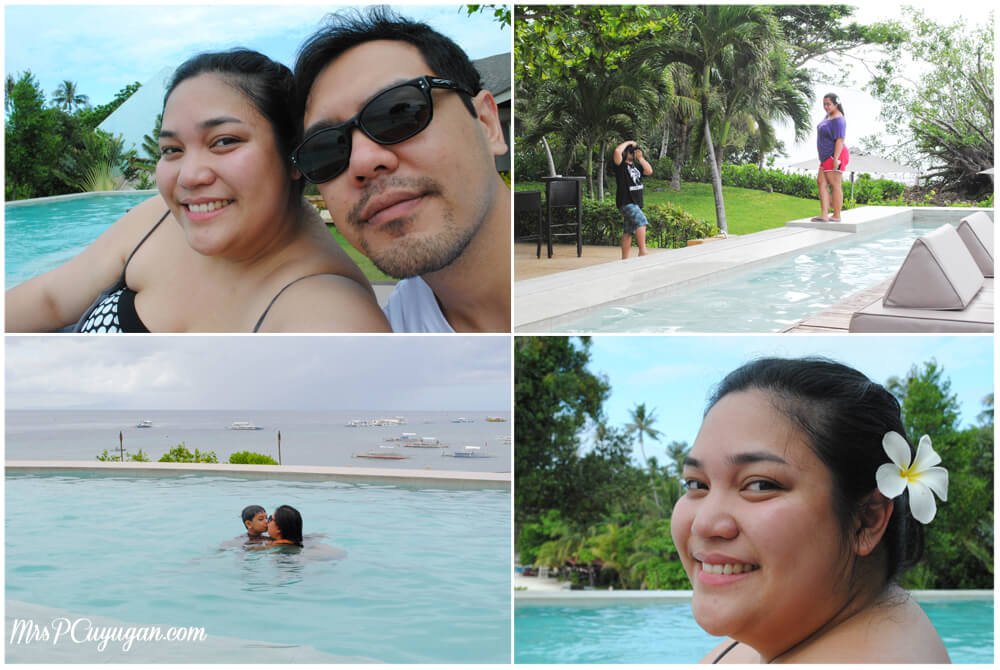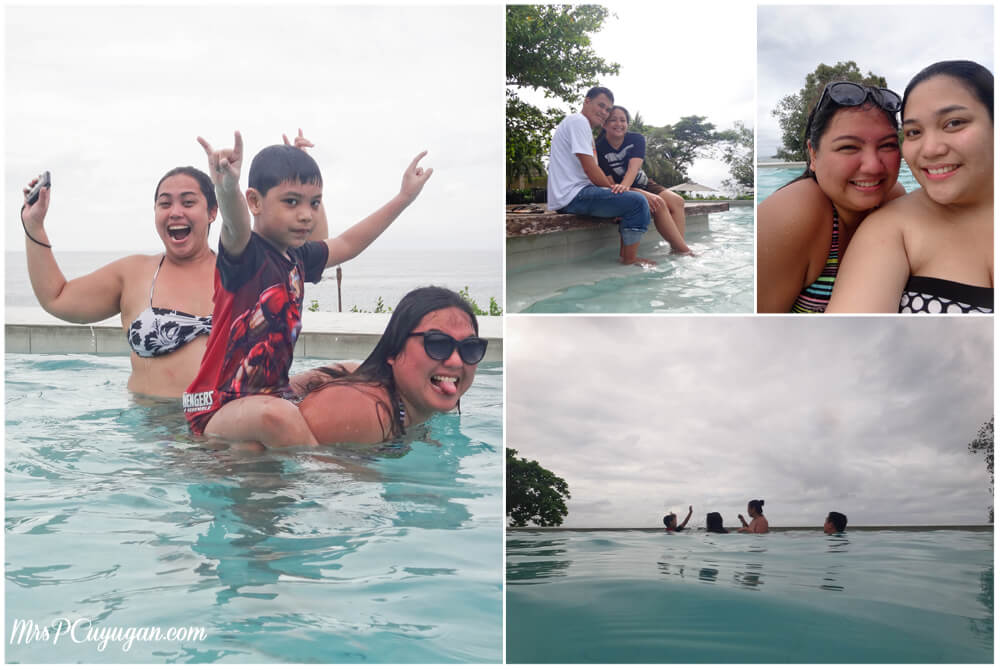 Til we meet again, Bohol. And thank you, Amorita, for showing us a spectacular time. 🙂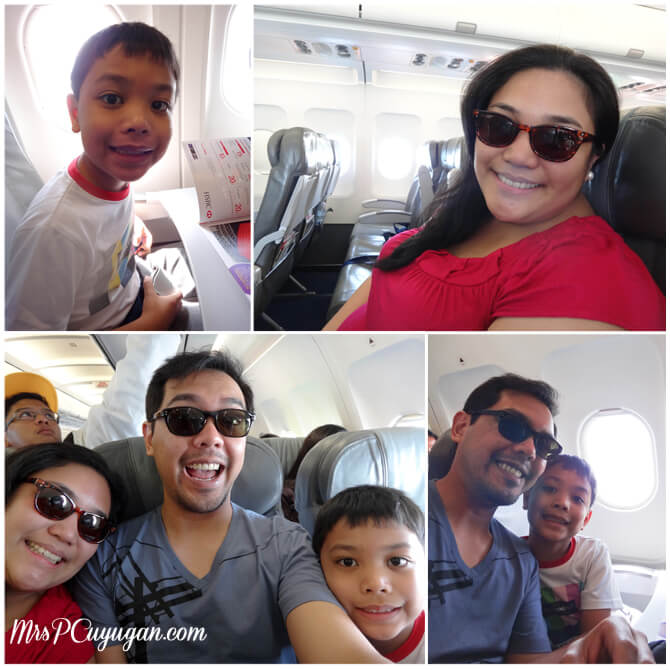 Check out Amorita Resort's website, like them on Facebook and follow them on Twitter to learn more about this spectacular Bohol getaway.