I had a not-so pleasant morning. I woke up from a really irritating dream. I was in a room with someone who did something bad to me in the past, and she was telling other people in a super loud voice how she was the real victim, and I was a liar. Instead of confronting her, screaming "
Amalayer? Amalayer?
" (I'm sorry, I just had to…), I just stood there and stared at her with my signature evil eye.
I woke up feeling really bad. I never fought back when the mess with this person happened, and it frustrated me that even my subconscious didn't do anything to fight back. I wish I could have picked up a 500ml bottle of Red Horse beer and hurled it at her head with all my might, if only in my dreams. But I didn't. And so I started the day with one question in my mind – was this a sign of weakness or a sign of strength?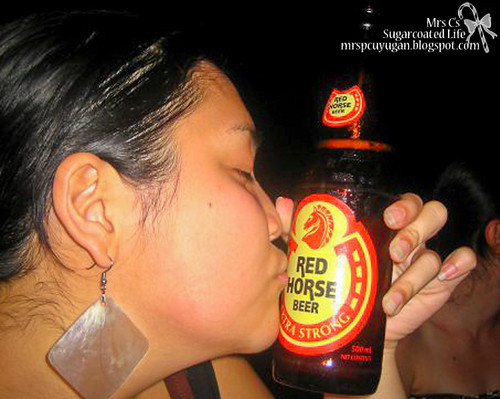 Weapon of choice.
I told my best friend the story and she said, "Your look is more strong and painful to endure than a Red Horse bottle. Trust me."
After I read her message, I couldn't stop laughing. My morning made me realize two things. One, not fighting back is not a sign of weakness. It is, in fact, a sign of immeasurable strength. Two, this person does not matter, and I should not bother with her.
I have more than enough people in my life who make it worth living. I have accomplished so many things I never thought I could. I have been gifted with love, health and happiness, and in my life, I am truly blessed. I have the greatest friends and the most amazing family. I have a job that allows me to do what I love while caring for those I love. I live comfortably, and I want for nothing.
I believe that when we remove negative influences from our lives, we make room for the positive. We open the doors for happy people to walk in, and open the windows for a little bit of sunshine. In the last four months I have welcomed so many wonderful new friends into my life – moms from all over the world, soon to be new members of our ever growing family, co-parents from my little boy's school, and people I meet through work.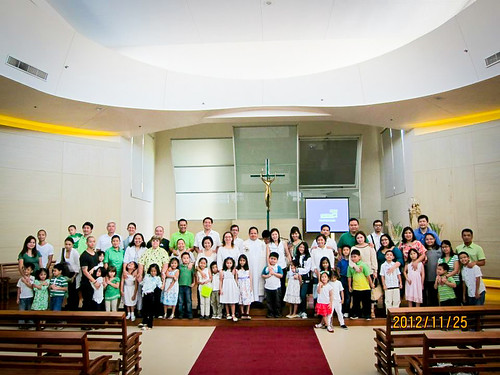 My newfound friends from the DLSZ Parents Association Batch 2024, after our Thanksgiving Mass last Sunday.
(This photo belongs to Paul Meim.)
It's all about perspective. I am truly blessed, and I am thankful. What are you guys thankful for?
Much love and happiness,