One of the fun things about planning my sister-in-law's wedding is getting to go on family road trips for the planning and prenup sessions. Their wedding will take place in Villa Escudero, a place that brings back many happy memories from when I was younger. One of my favorite trips there was with the whole of my dad's side of the family when my grandmother was still alive. Here's a photo of my cousins and I with our Lola on that trip, many years and several pounds ago.
Earlier this year, the boys and I went back to Escudero with the bride, the groom and his parents. This was our second visit there for the wedding, and the first ever Escudero experience of my sister-in-law's future in-laws. We went early on a Saturday morning and arrived at the resort just in time for lunch. The weather was gloomy, which was okay coz then it wasn't so hot.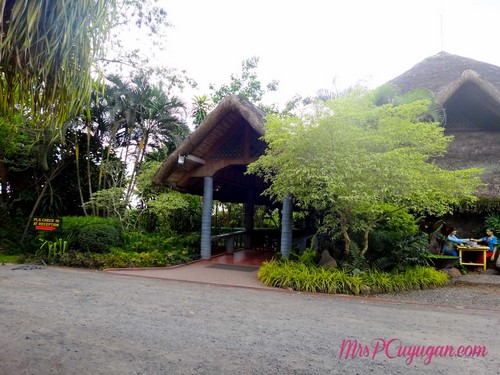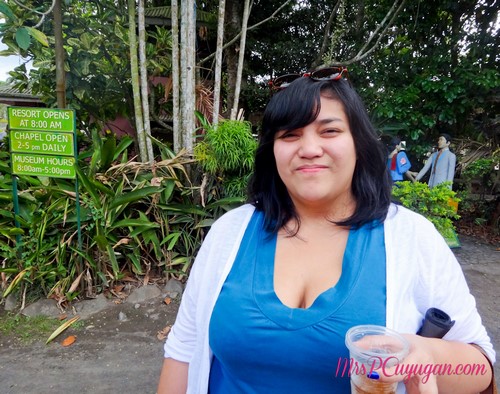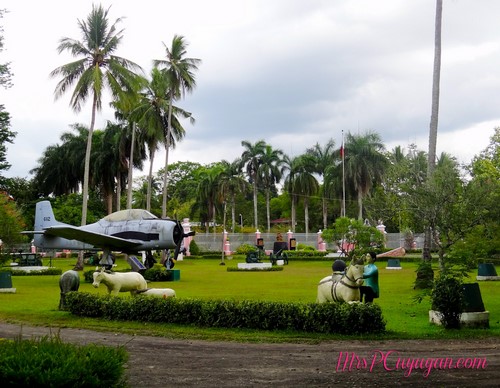 There was a golf cart waiting at the stop when we arrived. Since it was Tito and Tita's first time at Villa Escudero, we wanted them to be able to do the whole hacienda experience, and so we decided to wait for a carabao-drawn carriage to arrive. What else were we to do while waiting but to take pictures?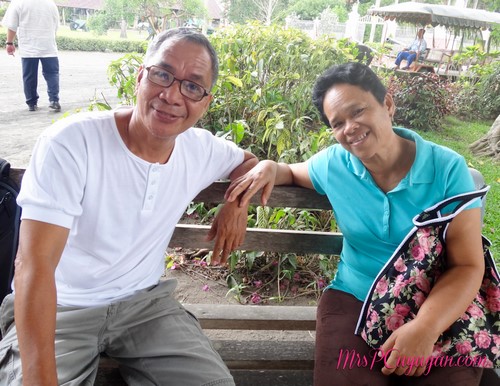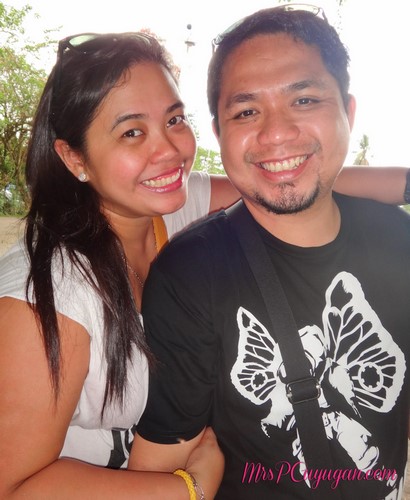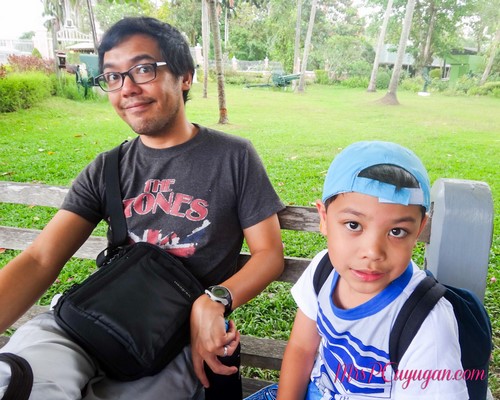 Finally our carabao arrives, and her name is Sexy! If you've never been to Villa Escudero before, you should know that these carabao carts are the usual mode of transport in and around the resort. As you go from place to place, a duo usually sits at the back and performs folk songs and traditional Filipino love songs called kundiman. I love how the groom's mom knew all of the songs being sung during our ride, and her voice just blended right in with the performers.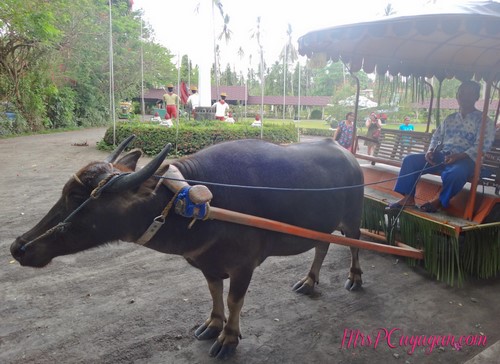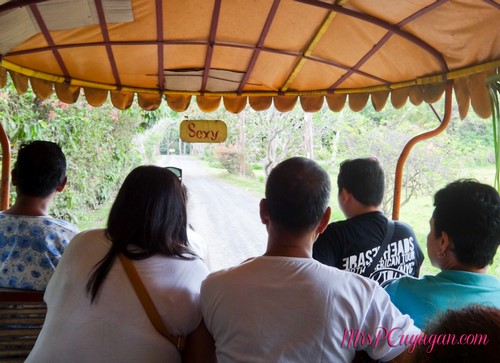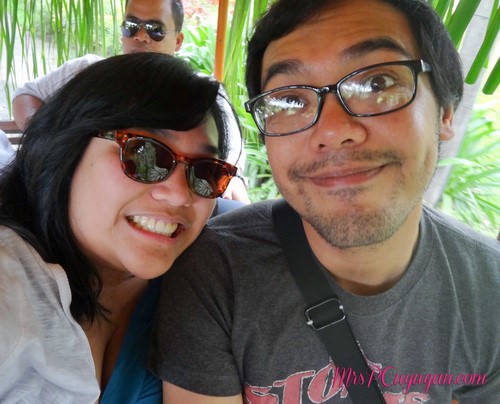 We were dropped off at the stop closest to the waterfall, which is the dining area for lunch at Villa Escudero. Parked there was a horse-drawn carriage similar to the one used to transport the bride from her room to the church, and my sister-in-law immediately went to check it out. I joked that she would have to practice getting on and off that thing gracefully. I worry that it might be a challenge with a gown and heels on.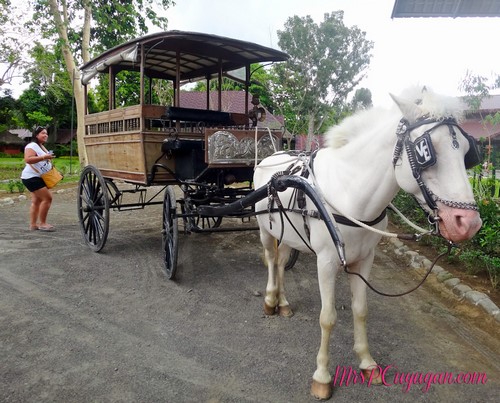 It was a short walk to the river and waterfall area. On our way there, MrC saw this silly looking slide and wanted to take a photo with it. When we were here a year ago, the little guy actually slid down this whale-looking thing.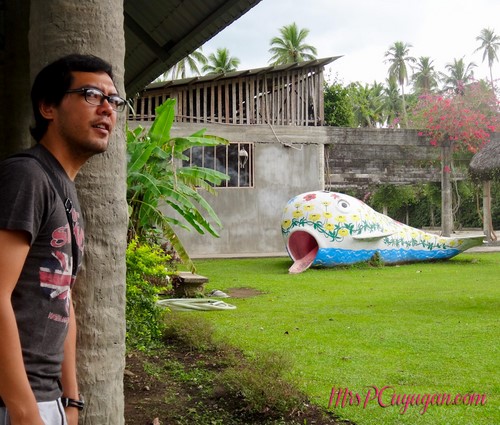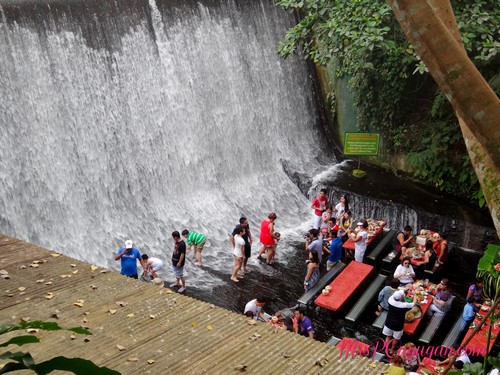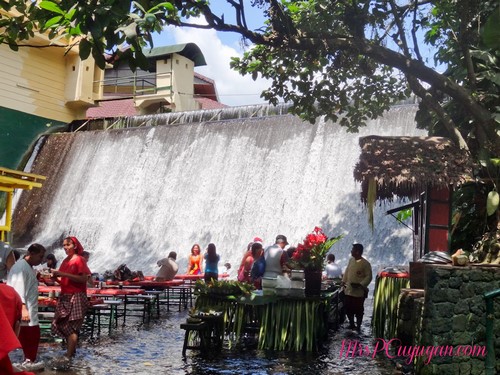 Everything's pretty much the same as I remember, only that their benches are now made of aluminum. I remember these used to be made of painted bamboo. Even the food is the same!  I love the feel of the water on your feet as you sit and eat. Some people come in their bathing suits and cool off under the falls before or after they'd eaten. This is probably the closest I'll ever get to the great outdoors haha.
Here's what's for lunch. I was told that they actually serve the same thing every single day. It must be a drag if you're staying at the resort for more than one night. The food is super good though, and you really would want to come back every once in a while to have your fill. I know I dream about their liempo a lot.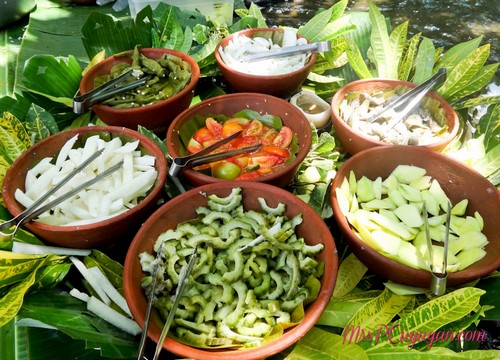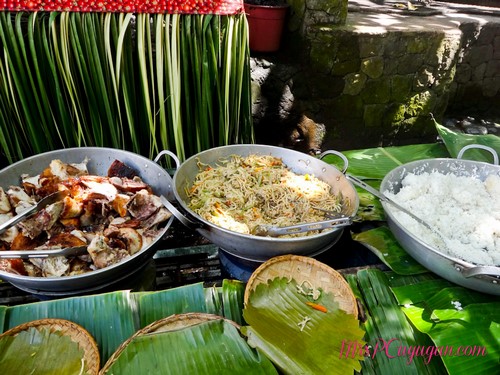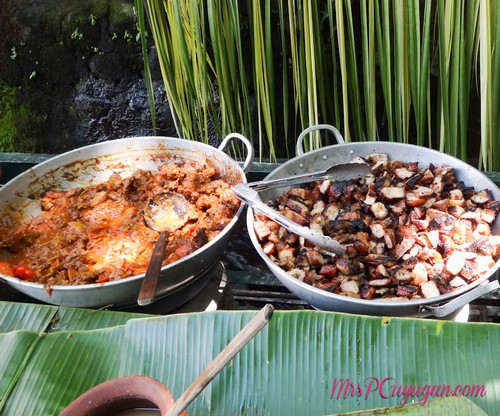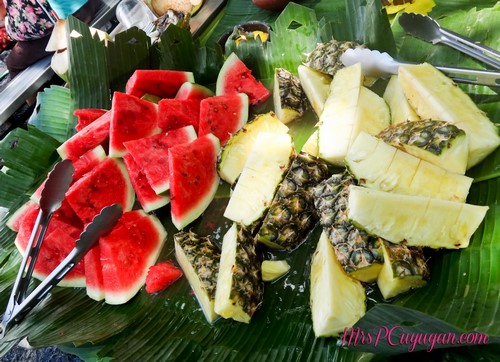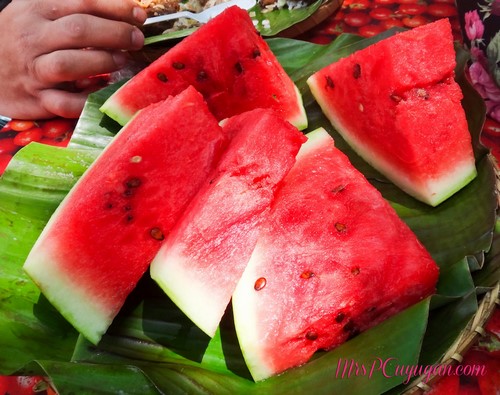 They also serve soup and grilled fish, but both were wiped out when I went to take photos. Drinking water is available in large dispensers all over the dining area, and you can also order soda, juices and even fresh coconut juice in its shell from the waiters.
My little boy and his ninang (godmother) walked around in search of fish in deeper portions of the river after they were done with their meal. I decided to walk a little too so that I could take more pictures.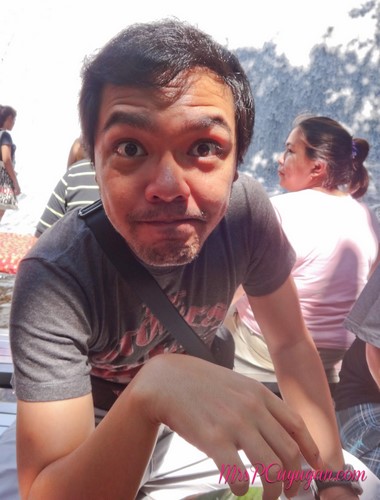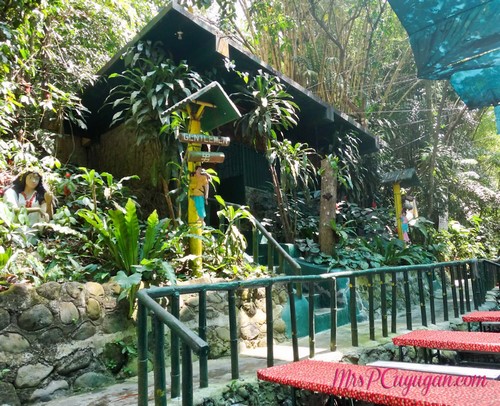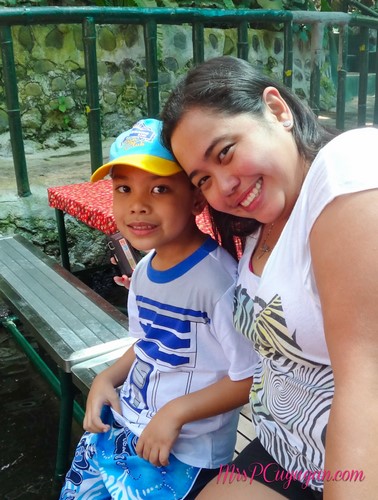 When we were all done eating, we took a few more photos at the waterfall before heading back up to the pavilion to meet with the resort's wedding coordinator.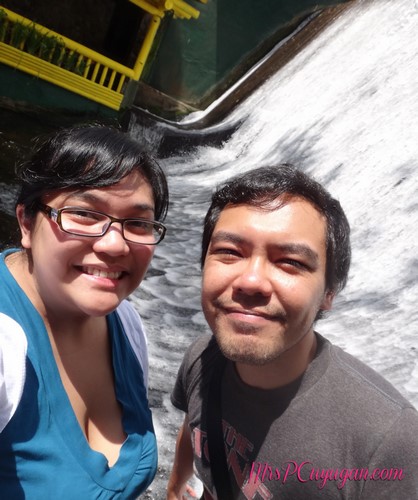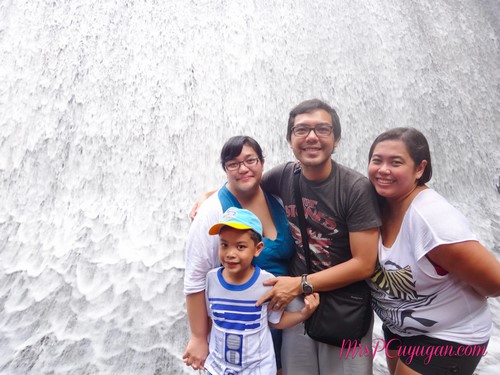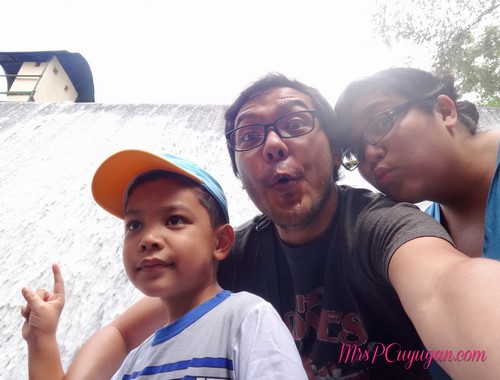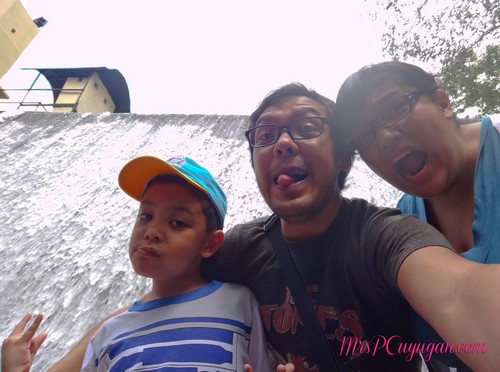 While we met with the wedding coordinator, MrC and the little boy watched the cultural show with Tito and Tita. The performers distribute these handmade birds after every performance to all the kids in the audience.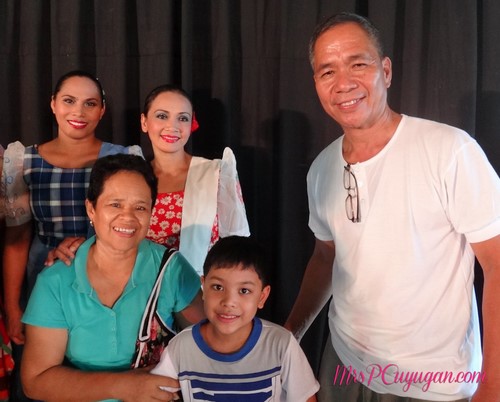 We had a really fun time at Villa Escudero. I'm not sure if we'll be going back there before the wedding, or if my next date with that epic liempo is going to have to wait until November. Whenever it may be, I will be eagerly waiting.
Villa Escudero Plantations and Resort
San Pablo City, Philippines
Manila Office: 1059 Estrada Street, Malate 1004 Metro Manila
Phone: (632) 521-0830 / (632) 523-0392 / (632) 523-2944
Fax: (632) 521-869
E-mail: info@villaescudero.com
Provincial Mailing Address: P.O. Box 4 San Pablo City 400, Philippines