Just saying a quick hello to everyone just to let you know I'm still alive and kicking. I've just come out of an amazingly hectic week, and so it's been quiet here on the blog. I've honestly been looking forward to today since last Monday morning since I promised myself that Sundays are for family, and should only be filled with fun things.
We've got lunch, a movie date, and lazy time at Fully Booked planned for today. I want to have churros in the afternoon, hear mass, then have dinner at home. I'm excited about the plan since it's filled mostly with what I want to do lol. The boys are especially excited about the movie date. Guess what we're watching? Here's a clue.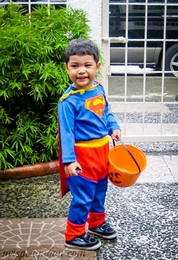 Hope you guys have a great Sunday Fun Day!