One Sunday, while the little boy was at Fishville with his grandparents, MrC and I decided to go out for dinner after mass. We decided to try out Con Gusto in Molito. It was an easy reastaurant choice, for once. They had me at Buon Giorno.
If you ask me, I'd rather still drive to Tagaytay to eat at Buon Giorno, if only for the whole road trip experience and ambiance. At the same time, the menu at Con Gusto doesn't have everything that Buon Giorno has, which is actually something I'd expected. What I didn't anticipate though was that the prices seemed a bit steeper, and the servings were smaller. But anyway, I can't really complain because it really is more convenient to come and eat here, since Molito is only 5 minutes away from home.
So here's what we had. Disclaimer: I can't actually remember what each of these dishes are called, since this dinner happened a few weeks ago. Sorry!!!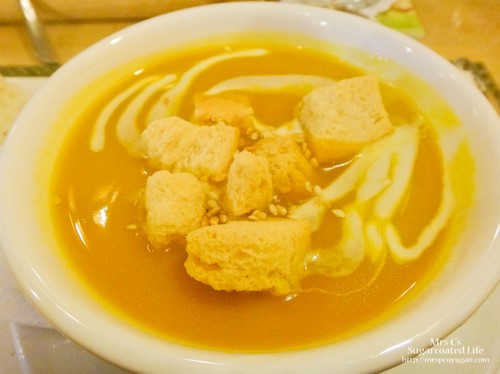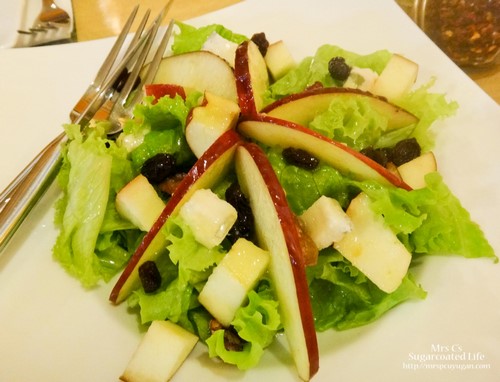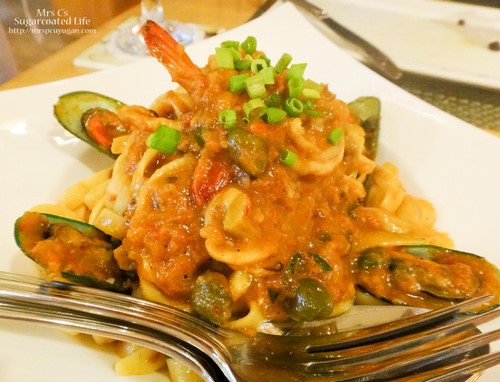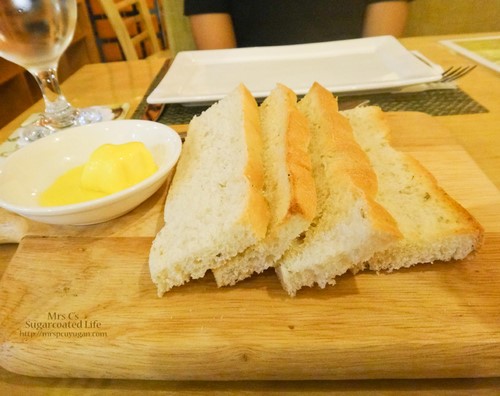 As far as I know, the restaurant had already been operational for a few months, but their board still said that they were on soft open status.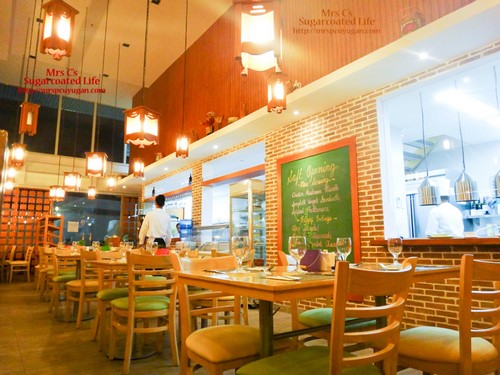 I love the little decor elements all over the restaurant, like the hanging lanterns. I also found the little plants in buckets on each table pretty cute. And of course, I noticed the crocheted coasters!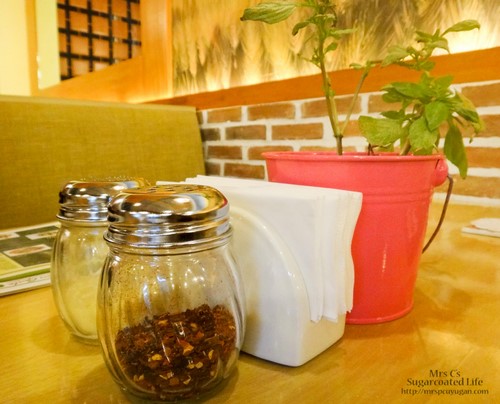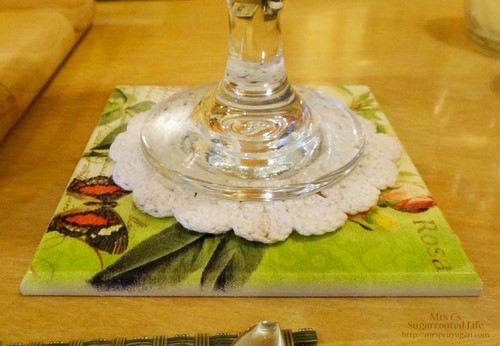 I haven't been back to Con Gusto since, but I know my girlfriends want to try to food there. I only hope that they have more options when we do decide to come back.
Ending this post with a selfie, just because! Lol!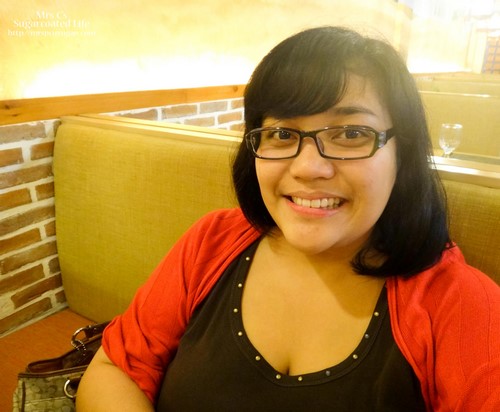 Con Gusto by Buon Giorno
Molito Lifestyle Complex
Alabang, Muntinlupa