As soon as the rain stopped on our first morning in Boracay, Mr C and I went off towards Station 2. The nice thing about our wedding anniversary being in September is it's off season and so our travel expenses aren't that deadly. However, we really need to hope for good weather. Luckily, the skies were on our side during this trip.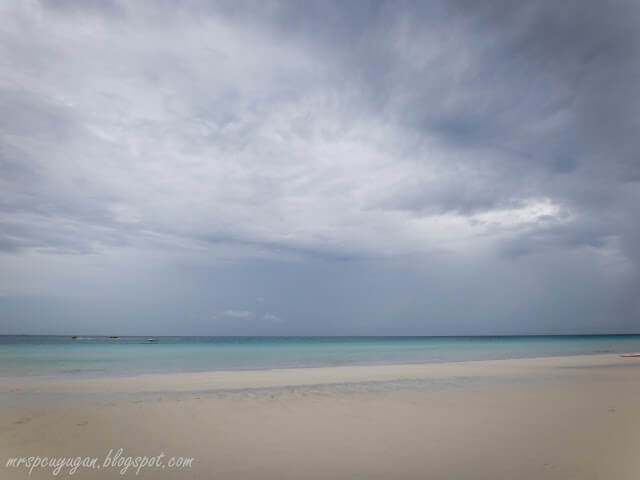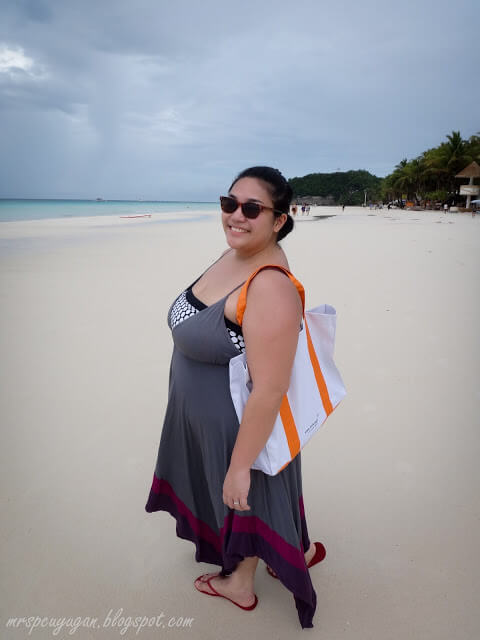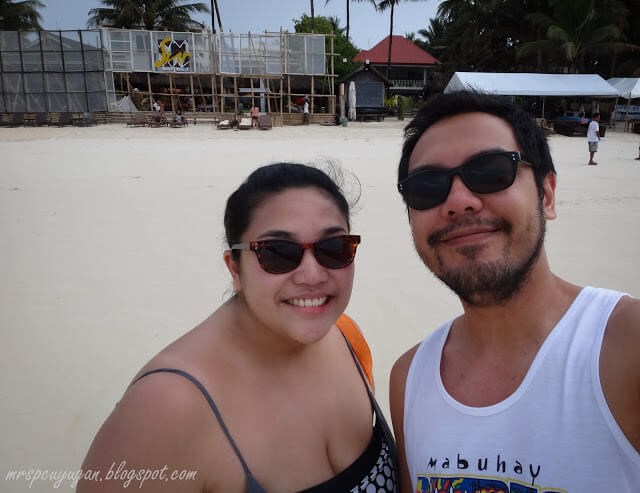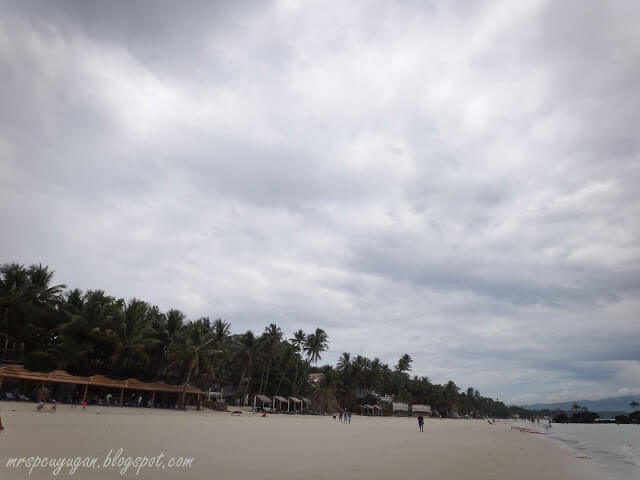 The last time Mr C was in Boracay before our vacation was sometime in the 90's. Things looked a lot different back then, so I really wanted us to walk around as much as we could so he would see all the new stuff on the island.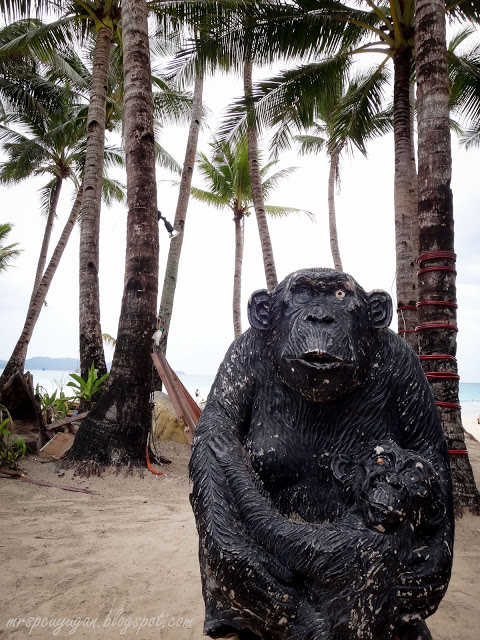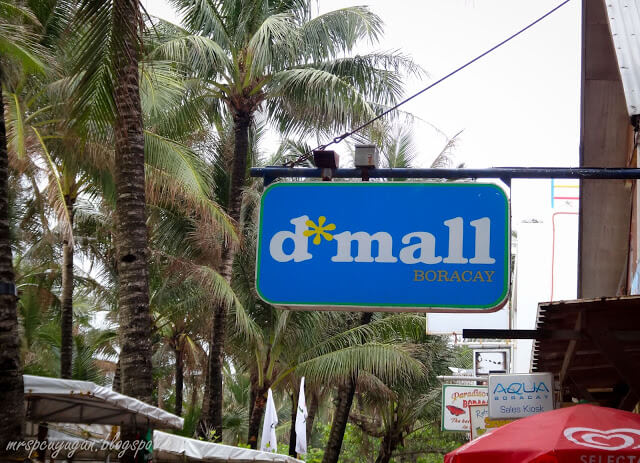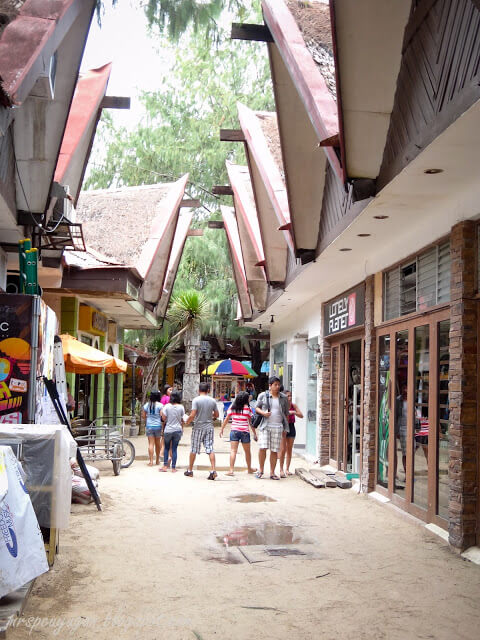 We were in search of possible stuff to take home to the little guy since we didn't take him with us on the trip. After a few hours of walking, Mr C and I both started to get tired and hungry, so we went looking for a place to eat. I wanted to try Manana since I was really craving for Mexican food. But we ended up instead having lunch at Aria Cucina Italiana.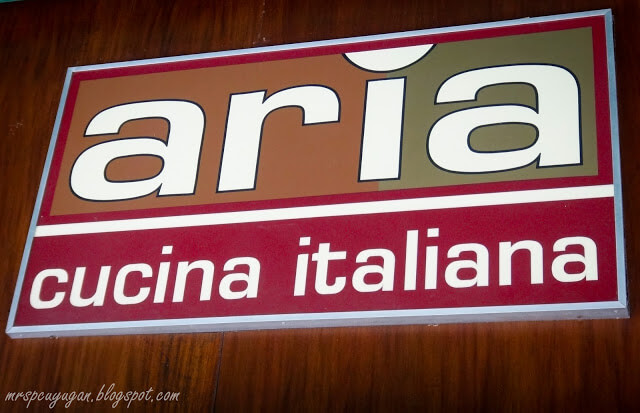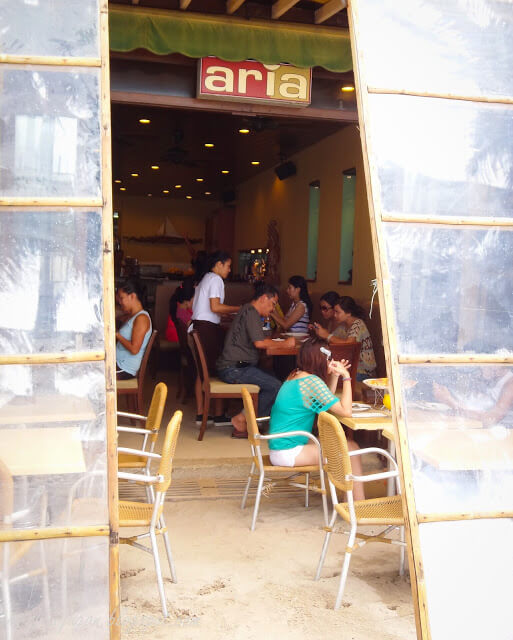 Aria serves what they call Modern Italian cuisine, with a menu inspired by the food of the Italian Mediterranean coastal region.The ambiance in the restaurant is both cozy and tropical at the same time. Aria is located at the beachfront side of D*Mall, and is open from 11AM to 1AM daily.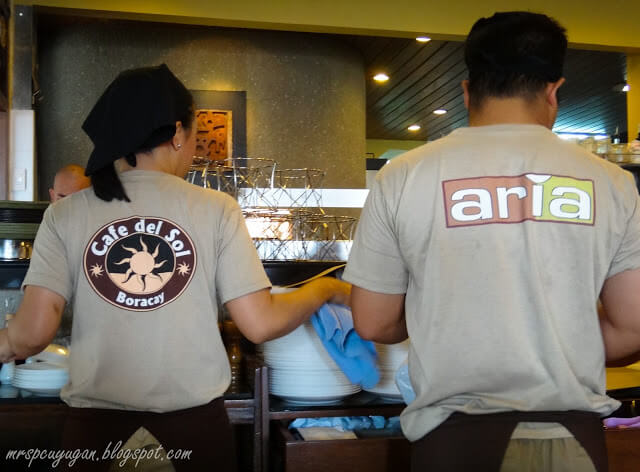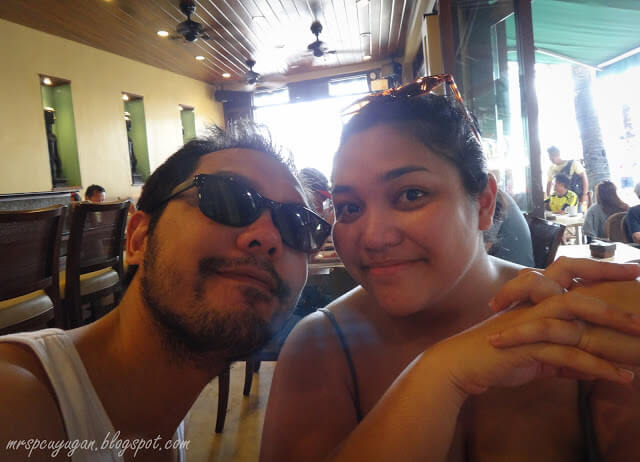 Since we were on vacation, we decided to indulge and have a beer each with lunch. Pizza and beer is one of my favorite combos! We had a big breakfast so we decided to just have a light lunch. So we ordered one pizza and some potatoes on the side. Major carbo loading. Guess it wasn't as light a lunch as we thought it would be!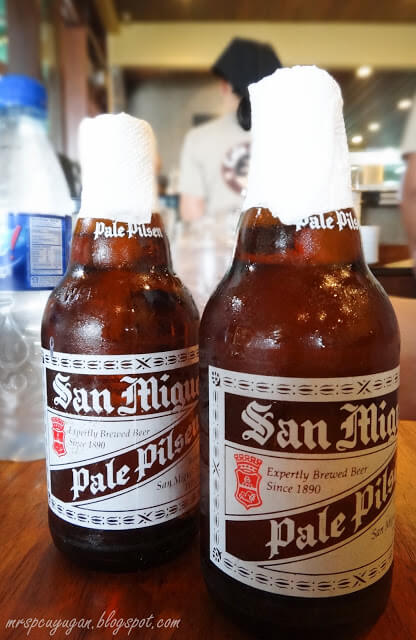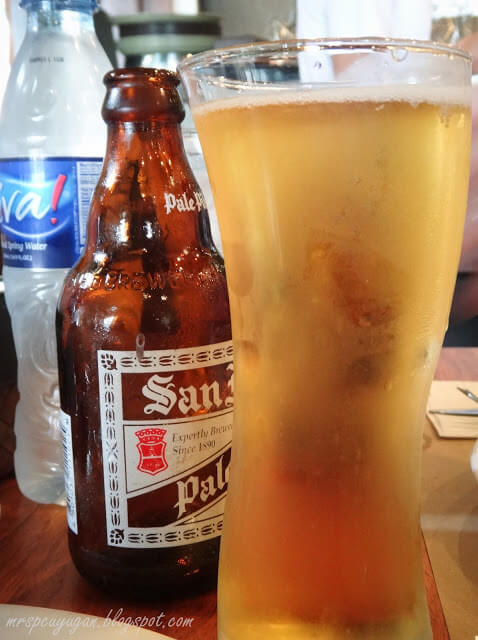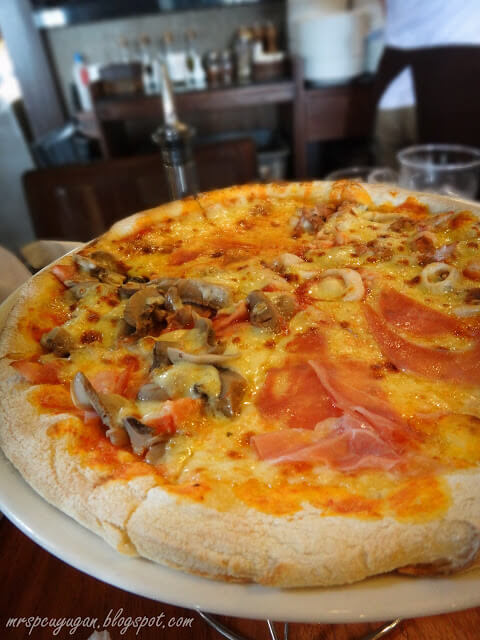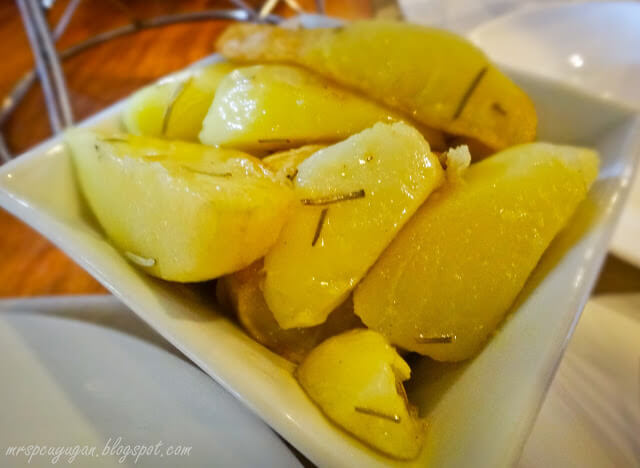 After lunch, we started walking back to our hotel. The weather changed from gloomy to bright and sunny while we were eating, so our walk back was really hot!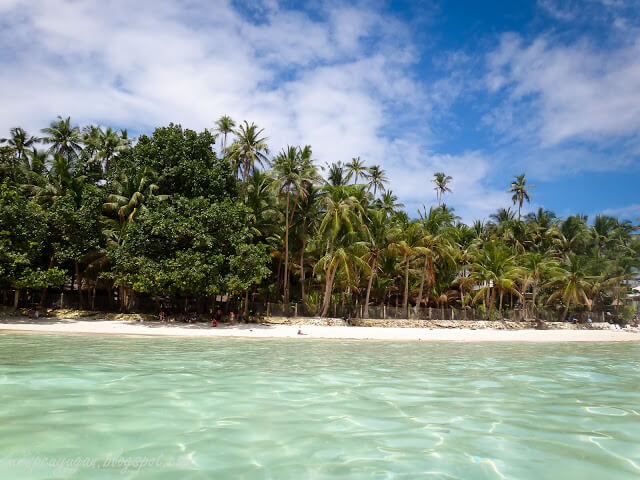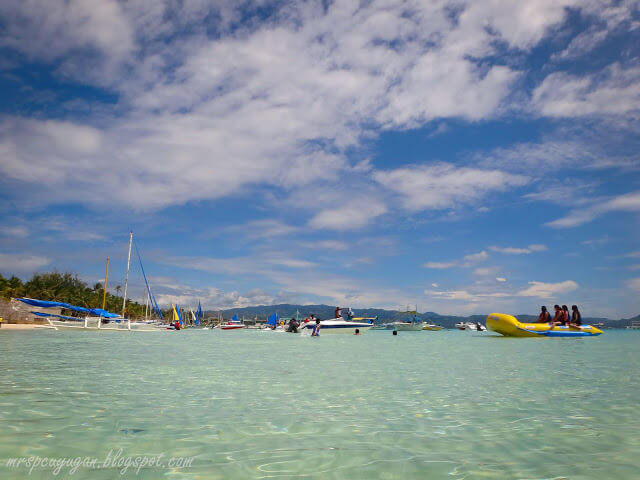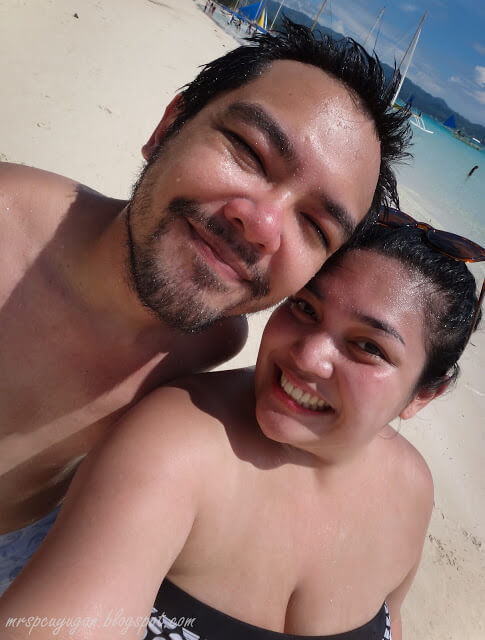 We chose to relax rather than go island hopping or try out the usual Boracay activities. Some may find our itinerary boring, and again I'm lucky that Mr C likes lounging around as much as I do. Oh, and check out our sunglasses. Both pairs have prescription lenses. Mine are from Firmoo, and I won them through my blogger friend Joei's birthday giveaway. Mr C got his from Starfinder, a Korean optical shop with really affordable glasses that you can customize to your liking. We usually go to their Festival Supermall Alabang branch, but they also have stores in Sta Lucia and BF Paranaque.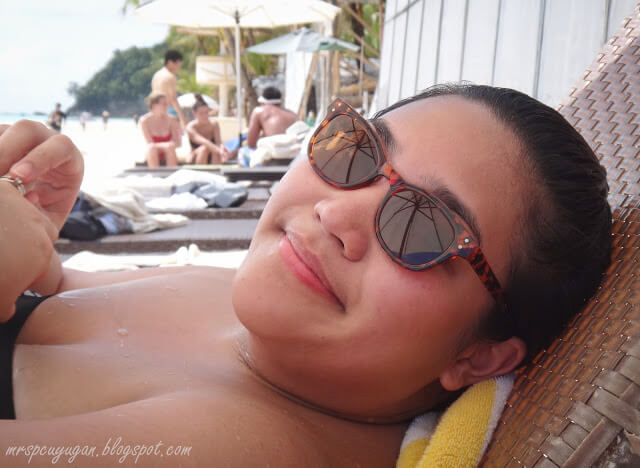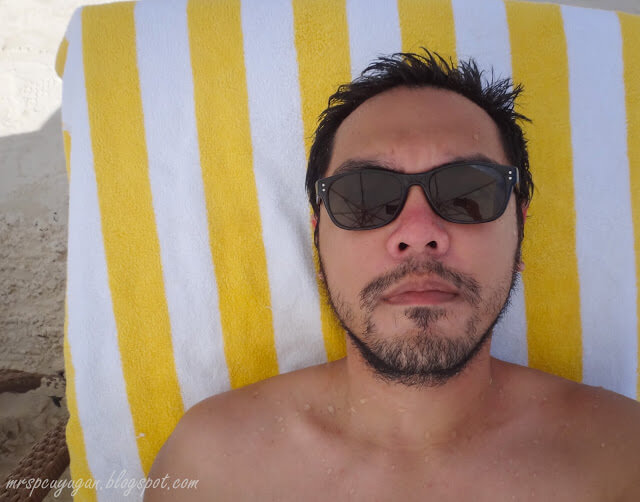 We went for one last swim before deciding that it was getting too hot. We eventually moved indoors to wait for the sunset.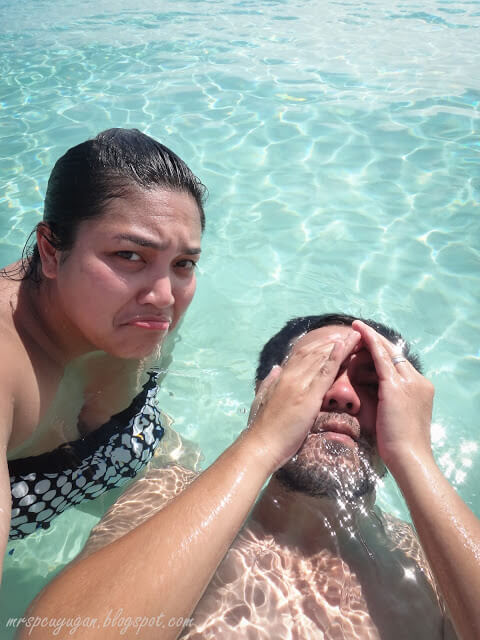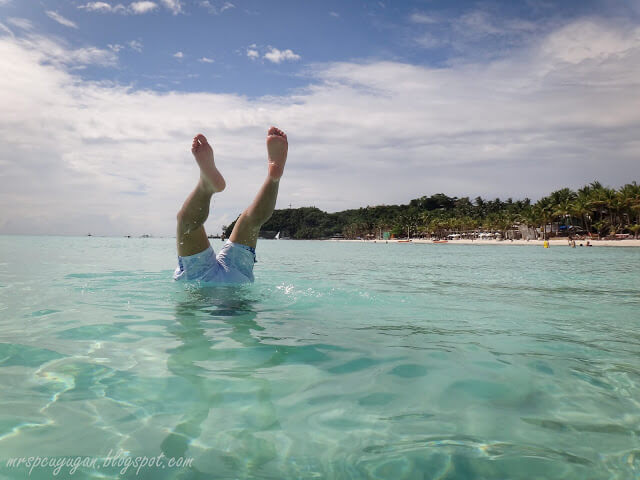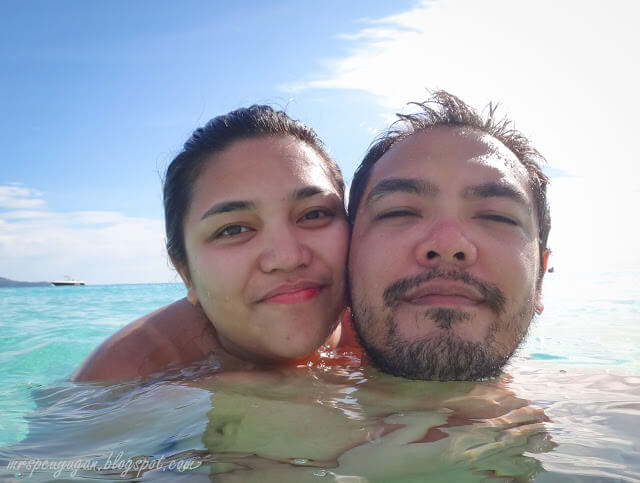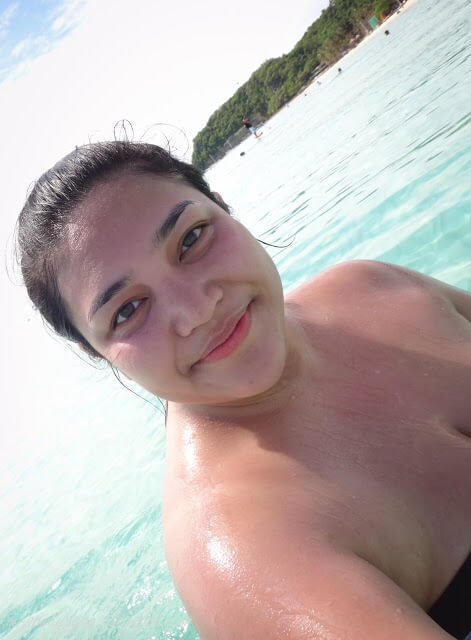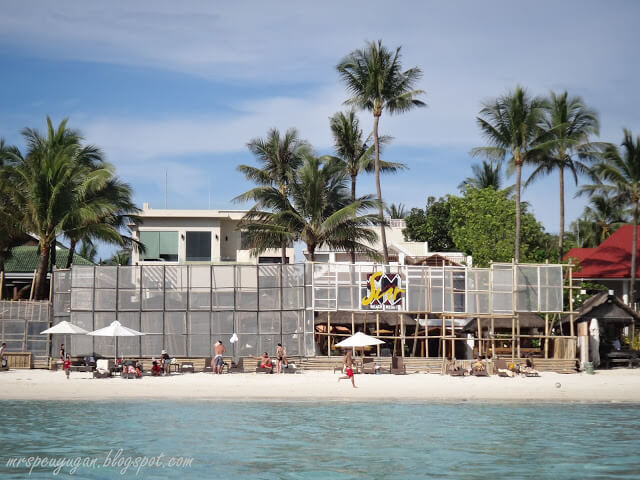 I found out after we came home from Boracay that Aria also has a branch in the Fort. Yay! Those rosemary baked potatoes were really good. I actually had a few leftover pieces later that afternoon, straight from the fridge and they were as yummy as when they were hot. One of these days Mr C and I should bring the little guy to the Fort branch since Italian food is his favorite.
Have you tried the food in Aria? Any recommendations for our next visit?
Beachfront, D'Mall Boracay,
Boracay Island, Malay, Aklan.
PHONE 063.288.5573 / 036.288.6223
info@aria.com.ph.