Earlier this year, I was able to make a dream of mine come true. With a little pixie dust from one of my favorite people in the world, Tina, I got this amazing writing gig at theAsianparent Philippines. The PH team is a young one, but theAsianparent has been around for a while and is actually the #1 parenting website in Asia.
*Insert kilig moment here*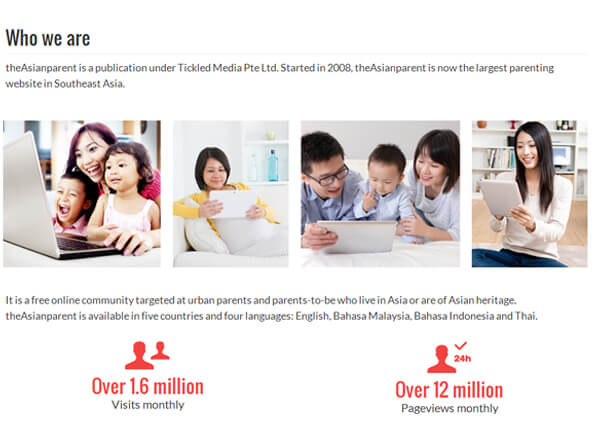 Though I have been writing for a few years now, I've mostly been doing ghostwriting for other people. The only places that I would ever see an article credited to my name was here and on World Moms Blog. Then all of a sudden amazing things started to happen, and before long I had a dozen articles up on theAsianparent, complete with author byline. It brings such a happy feeling, I tell you. Super fulfilling, and super worth all the late nights and underpaying writing jobs I had to go through to get here.
Indulge me and my excitement over this writing job, if you may. Here's a roundup of what I've written for theAsianparent so far. It would be great if you could click on a link that interests you, read, like, tweet, share, comment or +1. The love would be greatly appreciated!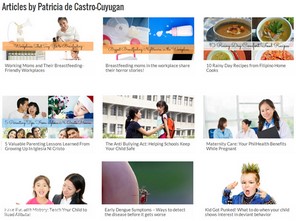 How to Grow Taller: What Parents Can Do to Help Their Children Reach Their Full Height Potential
Putting a Premium on Health Care: Why You Should Sign Your Family Up for an HMO
Get a financial lift through a short-term SSS loan
Kid Got Punked! What to do when your child shows interest in deviant behavior
Early Dengue Symptoms – Ways to detect the disease before it gets worse
Have Fun with History: Teach Your Child to Read Alibata!
5 Valuable Parenting Lessons Learned From Growing Up In Iglesia Ni Cristo
The Anti Bullying Act: Helping Schools Keep Your Child Safe
Maternity Care: Your PhilHealth Benefits While Pregnant
10 Rainy Day Recipes from Filipino Home Cooks
Breastfeeding moms in the workplace share their horror stories!
Working Moms and Their Breastfeeding-Friendly Workplaces
Yep, I think that I can now truly say that I am a writer. 🙂