Because I'm still sick and stuck in bed, I've attempted to take control of the TV remote.
Mommy: Look, Babe, it's The Little Mermaid! This is nice! Have you seen this?
Kiddo: …
M: Let's watch this okay?
K: I saw this already. I don't really wanna watch this.
M: Why not?
K: Secret.
M: I want to know why.
K: Coz it's for girls.
M: No it's not! It's nice!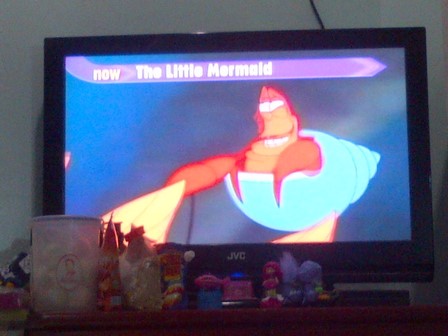 We watch for a bit and get to the part where flounder and Ariel are looking around in the sunken ship and Flounder gets spooked when he sees a skeleton. The kiddo and I laugh. After a few seconds…
K: Okay let's watch this til daddy comes out of the bathroom.
M: You like it, no?
K: No! (Trying to hide his smile, of course)
What are you guys doing today? 🙂
xo Patricia C.
via WordPress for Blackberry