Call me a late bloomer if you will, but I finally visited the Salcedo Market for the first time last weekend. It was my bitin trip to the Legaspi Market two Sundays ago for the last leg of Geiser Maclang's Makati Street Market and the Grilla in Manila Challenge that made me want to visit Salcedo. So we made plans for brunch, and I'm glad to say that our usual Saturday laziness did not get the better of us this time. We arrived in Makati at around noon, and were lucky enough to score a parking space next to the entrance. Woohoo! As soon as we went in, the first thing I noticed was Anton del Rosario walking around. I die. When my brain started functioning again, TLC and I started looking at the nearby stalls while we waited for Mr C who went for a quick Starbucks run. I saw a lot of familiar brands like Connie's Kitchen and Carmen's Best Ice Cream. I'd actually been meaning to pass by both stores in Alabang over the weekend – Connie's for Marinated Kesong Puti for my mom-in-law and Carmen's to finally satisfy my Butter Pecan ice cream cravings, so I was glad to see those two stalls at Salcedo.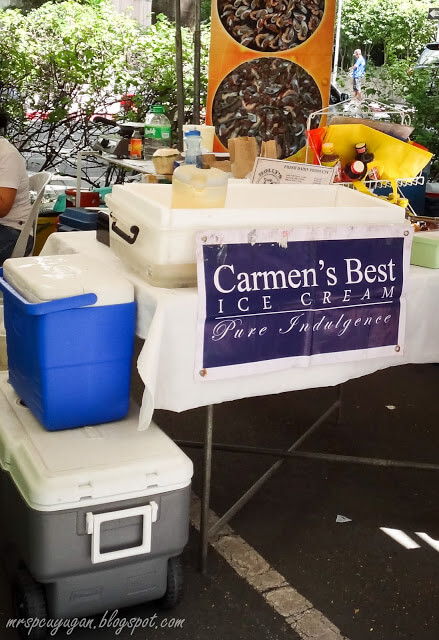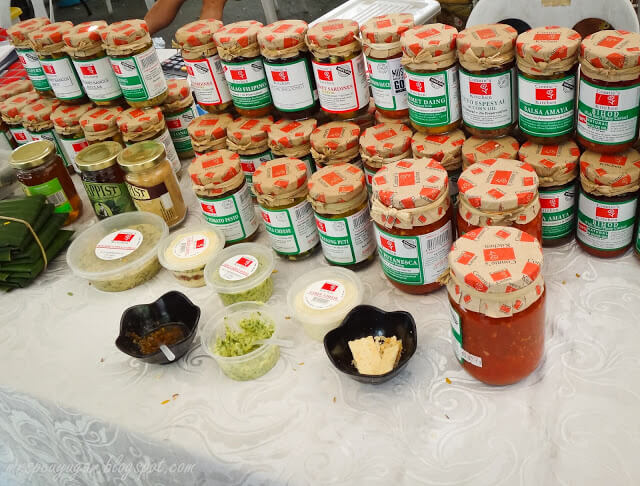 The three of us were really hungry already since we only had a light breakfast at home. I always take forever deciding what to eat, and the Salcedo Market posed a giant challenge because there were just so many options! We ended up with sausages and buffalo wings, our usual faves!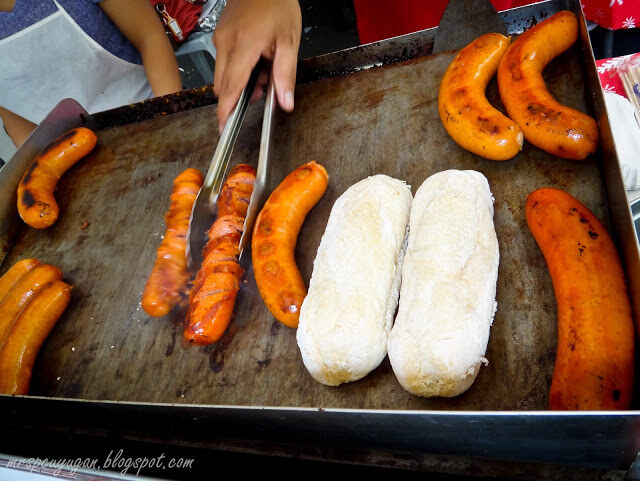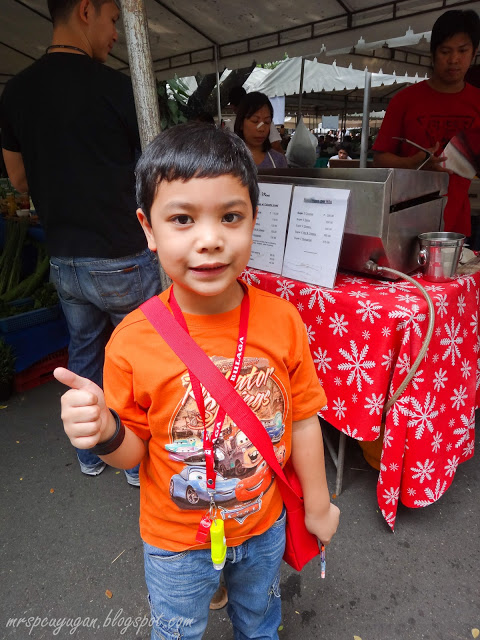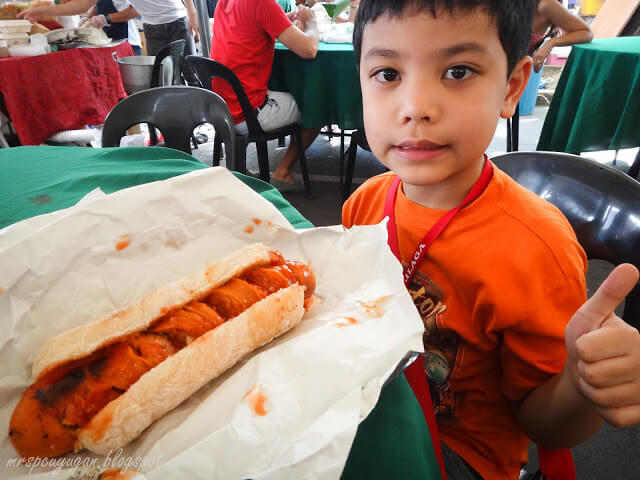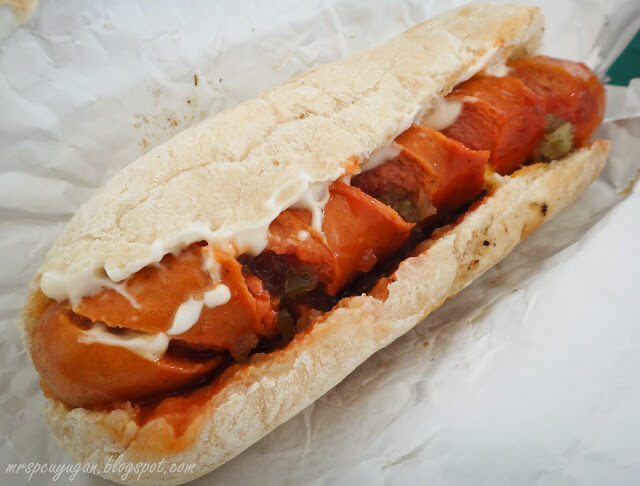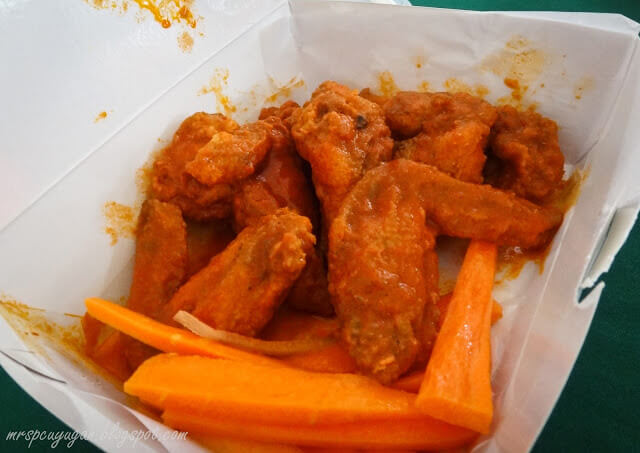 After eating, we walked around to check out the other stalls. There were some food items that I really wanted to try, but I was so full from what we ordered that I decided to save them for another visit.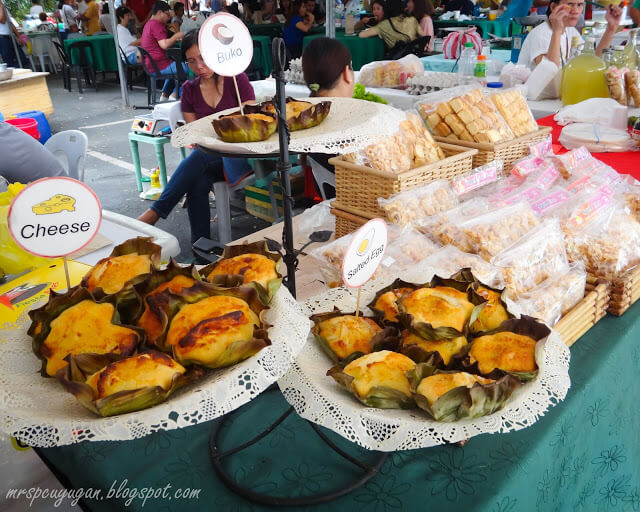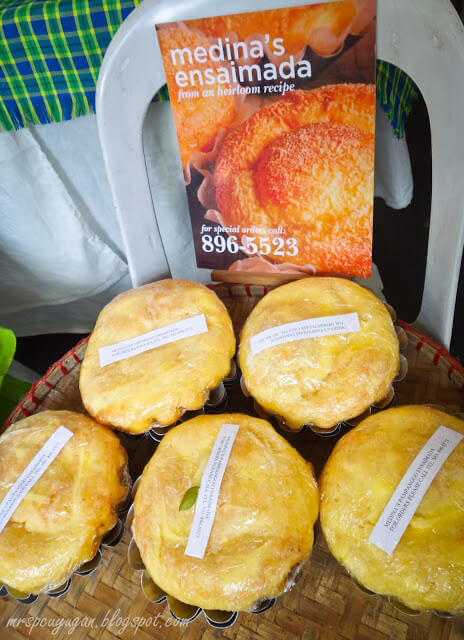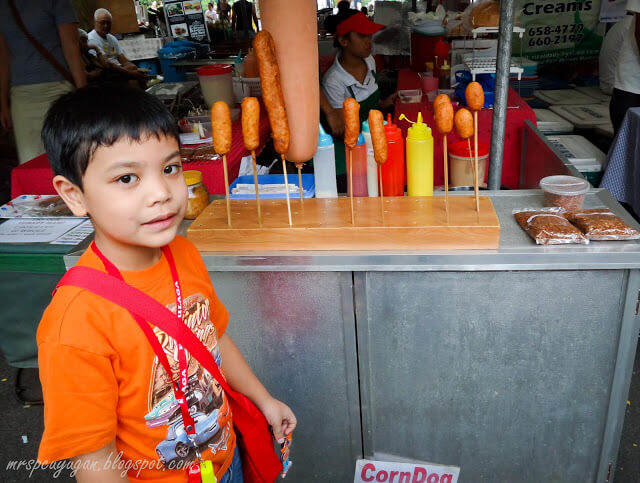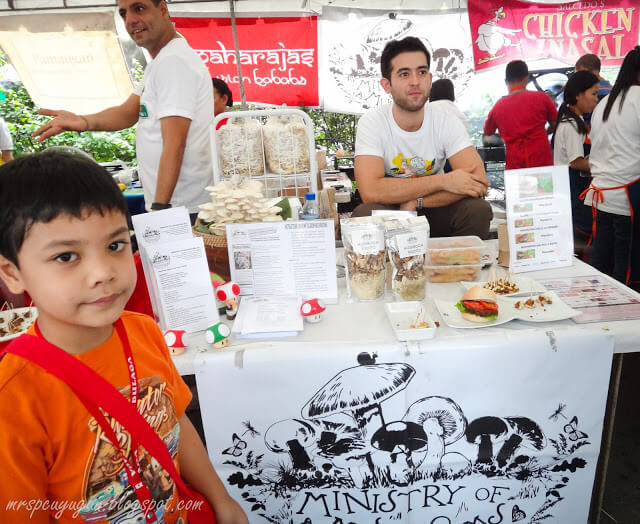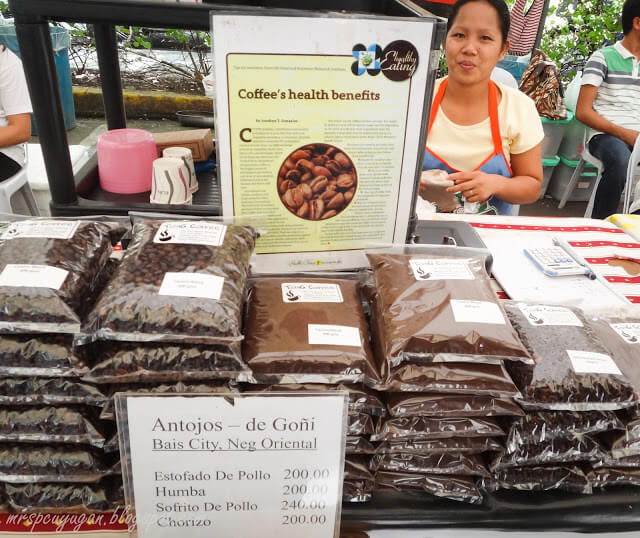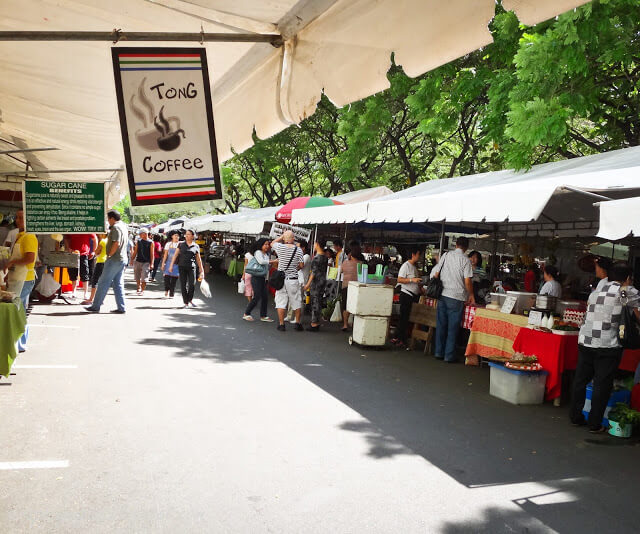 No matter how full we might have been, there's always room for dessert! We opted to try Merry Moo instead of getting Carmen's since we don't have Merry Moo in the south, at least as far as I know. The little boy tasted the Candied Bacon flavor and said it was pretty good. I regret not giving the Strawberry Basil flavor a taste. But I definitely don't regret choosing Sea Salt Caramel. I'm not much of a caramel fan, but I tell you, this was just good beyond words. Mr C found it a little too rich for his taste though, and he ended up just splitting a cup of Strawberry Shortcake ice cream with the little guy.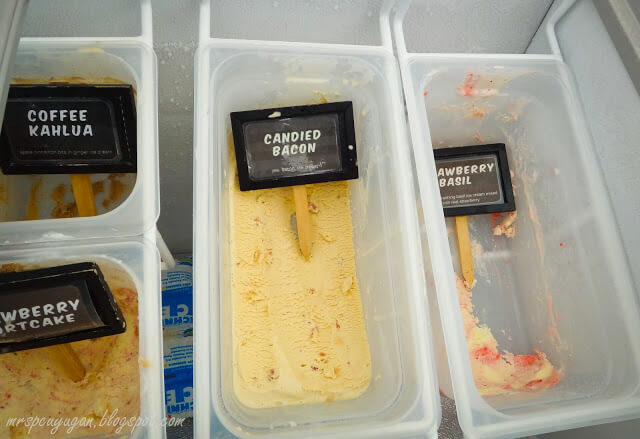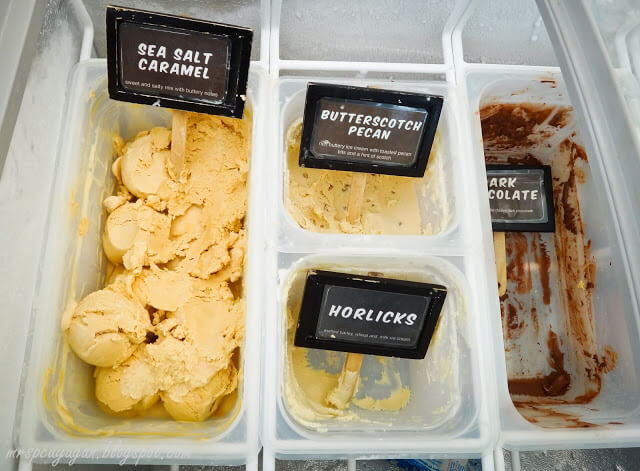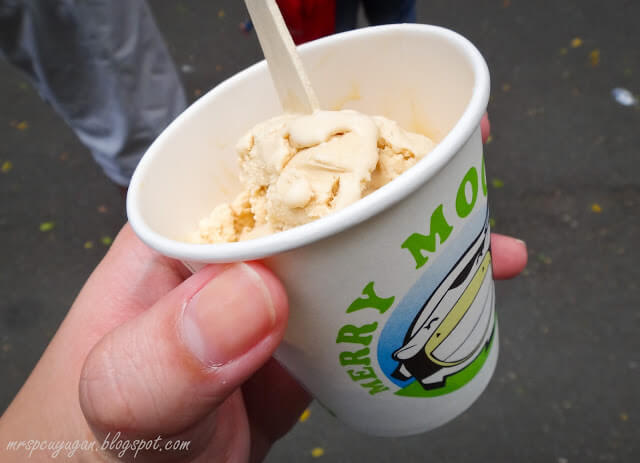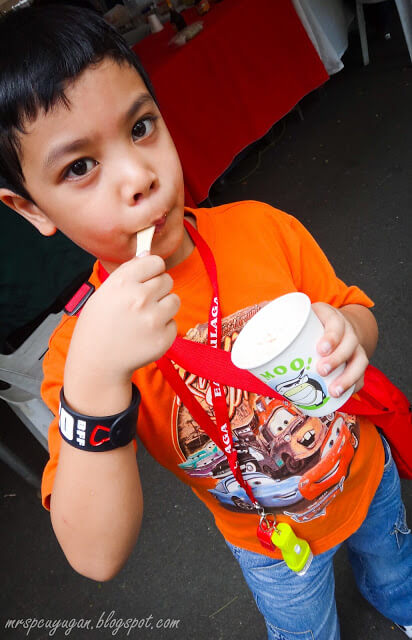 We took one last walk around the stalls with our ice cream before giving in to the little guy's request to play in the playground. I didn't realize earlier that there were tables right next to the play area. Had I known, we would've just picked a table there to eat so that the little guy can play while waiting for Mr C and I to finish. Oh well, next time.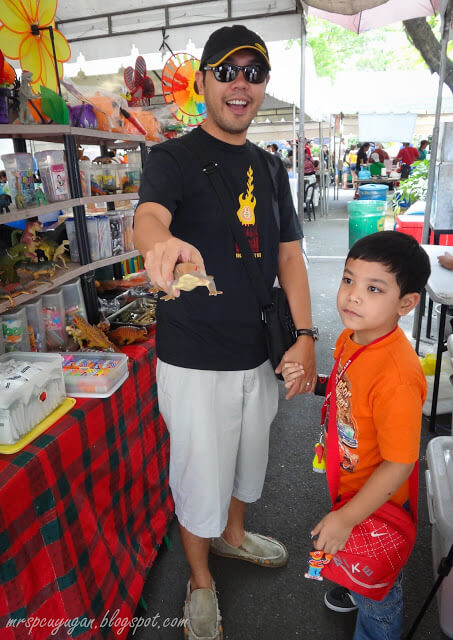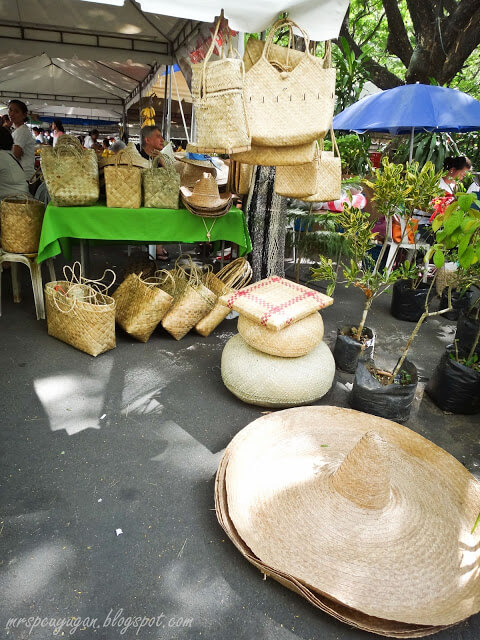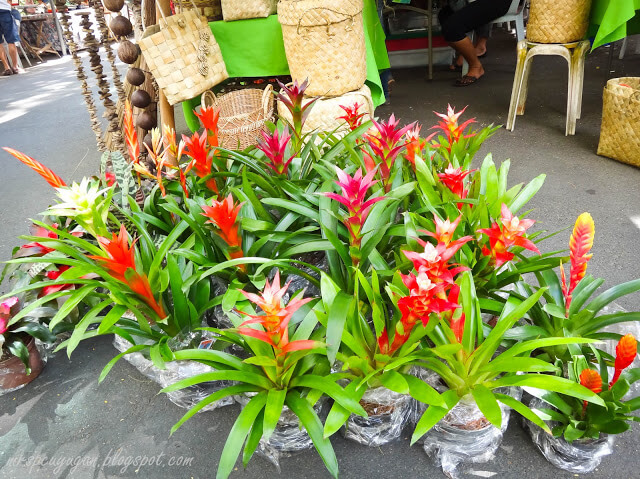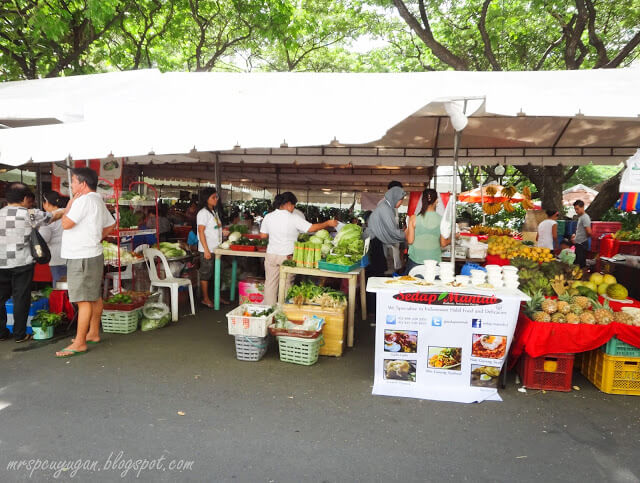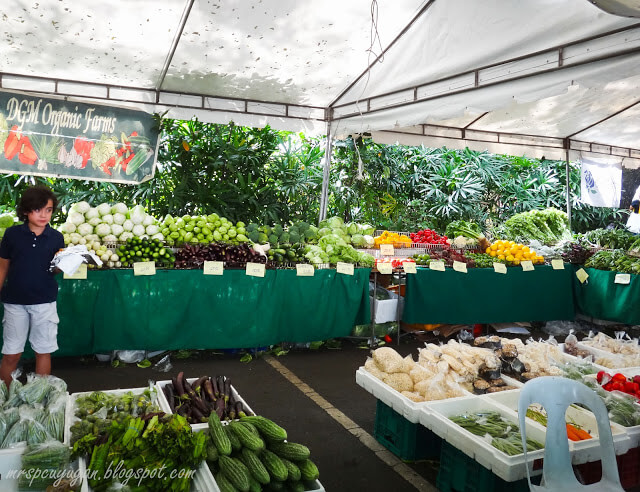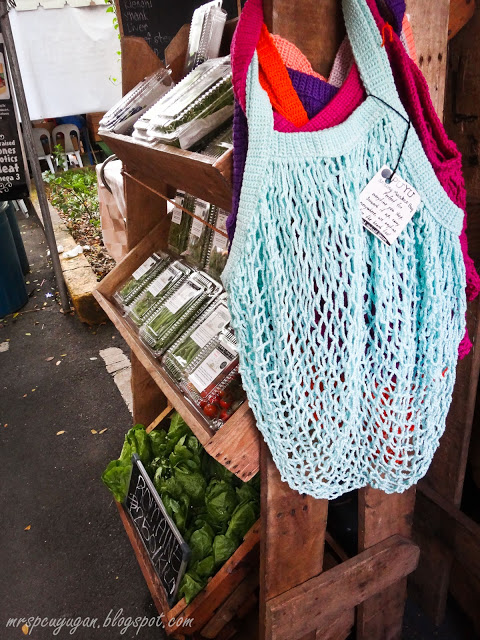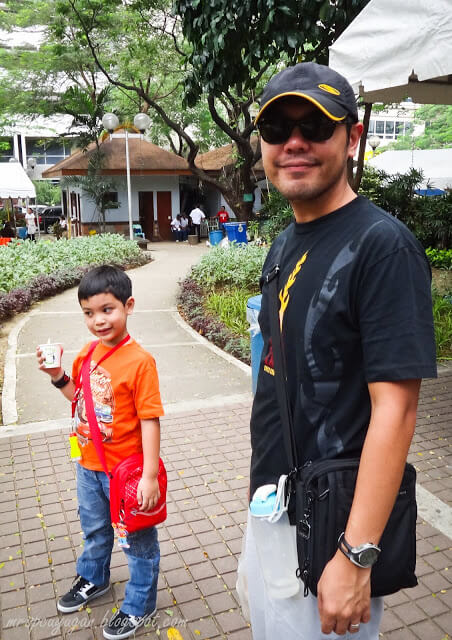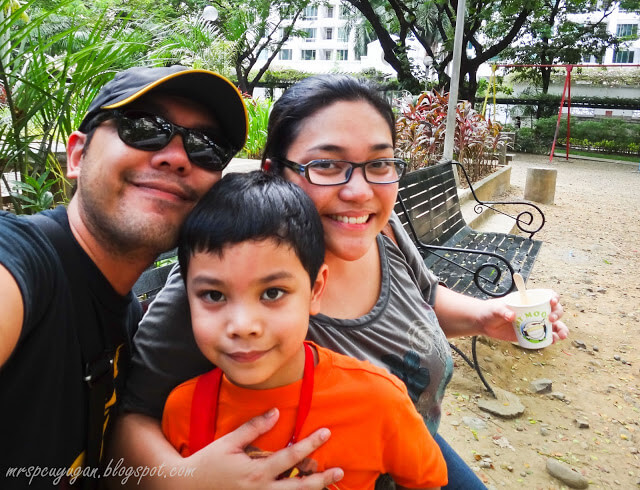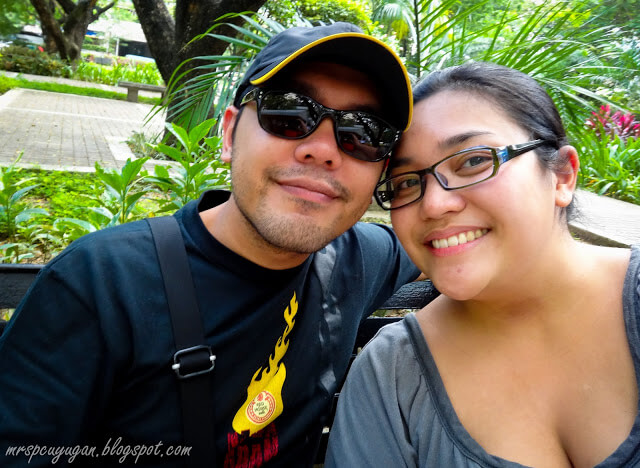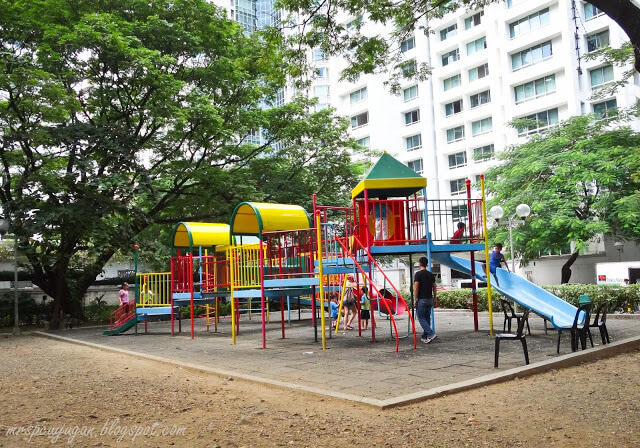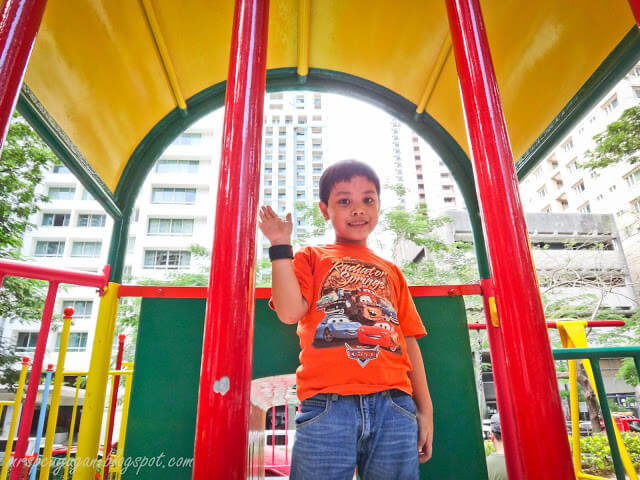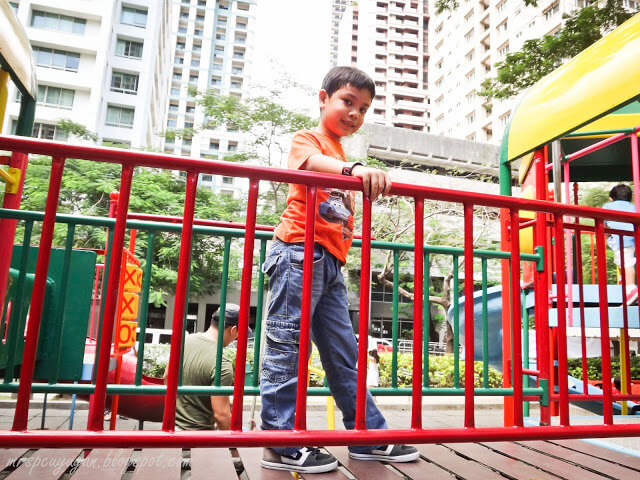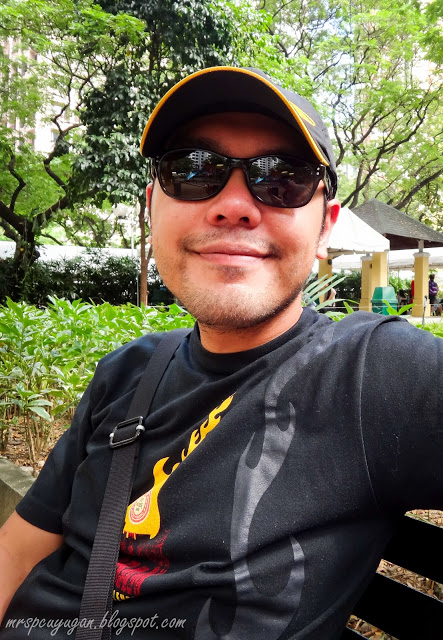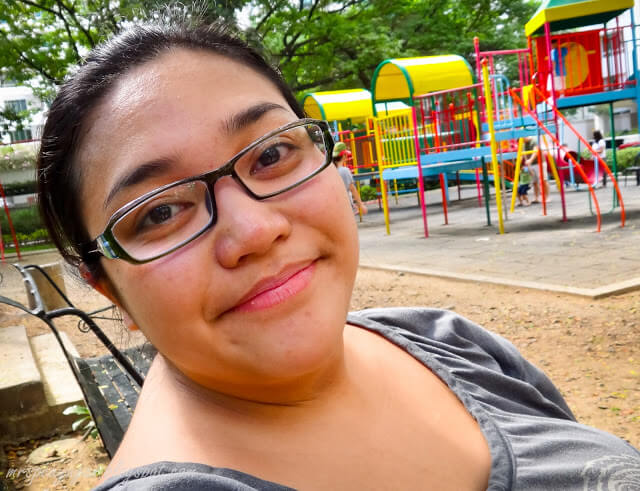 We love visiting weekend markets and bazaars, and often go to the ones in Alabang. It was good for us to get a change of scenery this time around. Now Mr C is curious about the other weekend markets and bazaars out there. We rarely head north, and haven't even been to Mercato Centrale! I think that should be our next destination. Where would you recommend we go next?
SALCEDO SATURDAY MARKET
Saturdays 7:00AM – 2:00PM
At the park along LP Leviste and Toledo Sts,
Brgy Bel-Air, Makati