I was one of those kids who always packed lunch. My mom has always been an advocate of healthy, hearty, home cooking, and that meant that we had freshly made meals all the time growing up. My brother and I have fond memories about our packed lunches and our old school Tupperware food keepers. We remember days when our old manang started taking care of our lunch meals, and we would have fried chicken every day for a week. Then chicken balls every day on the next week. And spaghetti the week after that. No matter what the ulam was, it was great not having to worry about what we had to eat at school.
I think that my happy childhood memories play a huge part in my desire to pack baon for my kid (and for MrC) every day. They are also why I love attending these bento workshops. I already know that I'm doing my meal planning right, and I feel happy knowing that the kiddo and his classmates (he likes to share) enjoyed the meal I packed for him for the day. I now really want to learn how to make packed lunches fun for Little MrC, hence the bento attempts. All this despite my artistic handicap lol.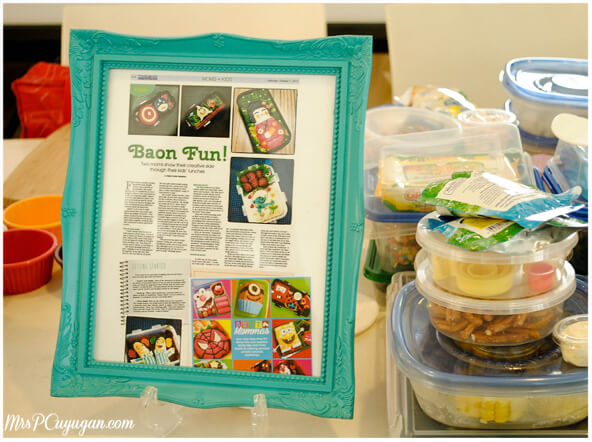 I was super excited when the SoMoms graciously invited me to a #BetterMe session a few of weeks ago. This one was a bento workshop with my favorite Bento Mommas , sponsored by Oreo . I really enjoyed our Alabang #Crafternoon Bento class, and I was looking forward to learning how to make new lunch and snack box designs. I was also eager to pack baon boxes with Oreo. Both my boys love it when I include these yummy cookies in their lunchboxes.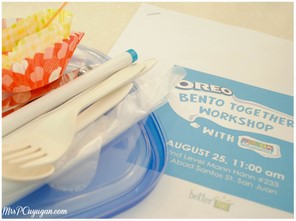 I was just thinking about how packing lunch brings back fond childhood memories when Oreo's Brand Manager, Princess Pacanuayan started speaking at the workshop. Funny, because I have childhood memories with her! Our parents used to be in the same Rotary Club, and our families would attend functions and activities together. We even went camping at the Pacanuayans' farm or resort when we were little. I can't believe I remember that! It was such a long time ago (20 years or so), and I don't think I'd seen her since then. Her presence triggered this crazy nostalgia in me and sort of brought me back to being a kid. When she said that the cream inside an Oreo cookie symbolized the kid in each of us, I knew exactly what she meant.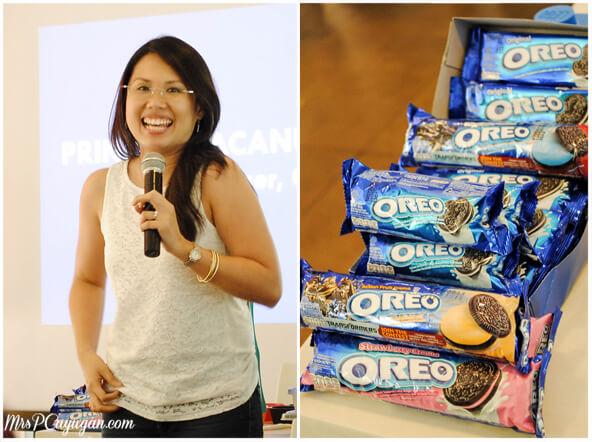 Getting Started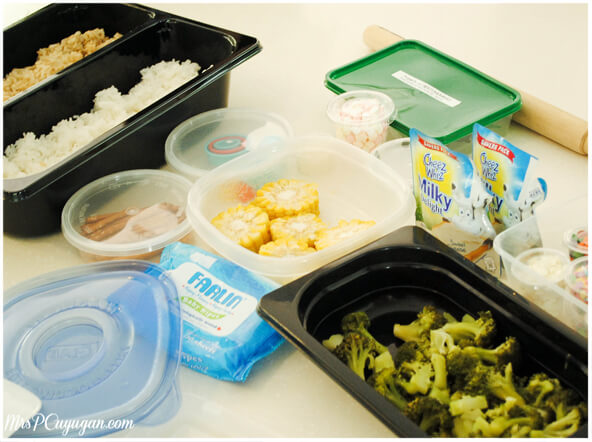 For bento making, you need healthy lunchbox fillers, bento tools and an endless supply of creativity. During the workshop, we were given lots of ingredients to work with. There was rice and bread, some fried chicken for the lunch box, sandwich spread for the snack box, and different vegetables and fruits to fill up our food keepers. We also had lots and lots of Oreos to pack (to and snack on while packing hehe). And, as with every workshop by the Bento Mommas, we were given a few basic tools in our kits that we could start with.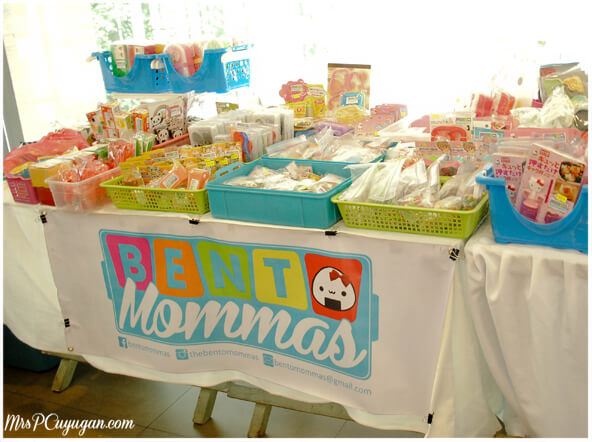 Teddy Bear Charaben Lunch Box
We first made a rice box with a mixed white and brown rice bear. This type of design is called a charaben, short for character bento. It looks complicated, but it's really easy to put together. You start by molding brown rice into a ball. Next, make a smaller ball out of white rice for the snout. Then, make two small brown rice balls for ears. Cut face details out of nori using using scissors or a handy dandy puncher, and stick them onto the bear. If your rice is super sticky, they will adhere on their own without any problem. If you need some sort of glue, you can use mayonnaise. Finally, fill up all remaining space inside your box with a nice viand (in this case, fried chicken), some vegetables, plus fruits and Oreo cookies for dessert. Tada, you're done!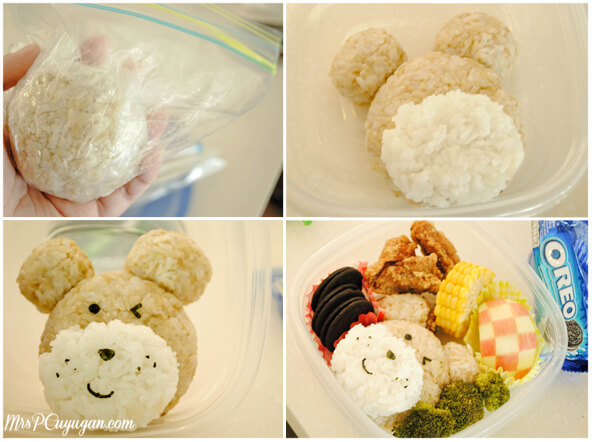 Penguin Charaben Snack Box
Remember I said earlier that you need an endless supply of creativity when bento making? Well, my supply isn't endless, and it looks like I ran out after the rice box. We were challenged to create different animal charabens for our snack boxes, still featuring Oreo as the special ingredient, of course. I ended up with a penguin design. I don't think that my penguin looks like a penguin, though! You be the judge.
The body of my penguin is made of chocolate bread filled with Cheez Whiz Milky Delight. The face is made out of flattened white bread. My penguin's wings are halved Oreos, and the beak and feet are heart-shaped candy sprinkles. This was easy to assemble, but I don't think I was able to make good use of the featured ingredient. To make up for it, I added more cookies into the box. Lol. As snack box fillers, I had grapes on food picks and another apple slice, this time carved with stripes.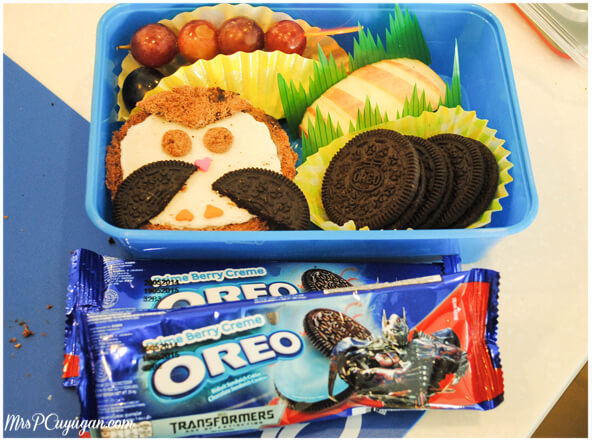 The boys and I ate the snack box I made when we got home that afternoon. The little guy thought everything was yummy, of course. We also split the rice box for dinner. Just being able to share those bento boxes with each other made for a fun memory for the three of us.
I believe that each lunch box I pack is worth waking up before dawn for. I love that the boys get excited over my banana notes (thanks for teaching me how to do this, Kaye). There are days when the first thing that the kiddo says when I pick him up from school is, "Mommy my baon was so good". It also makes me really happy when I receive SMS messages from MrC in the middle of the day saying how much he enjoyed his lunch. Makes the early morning effort super worth it.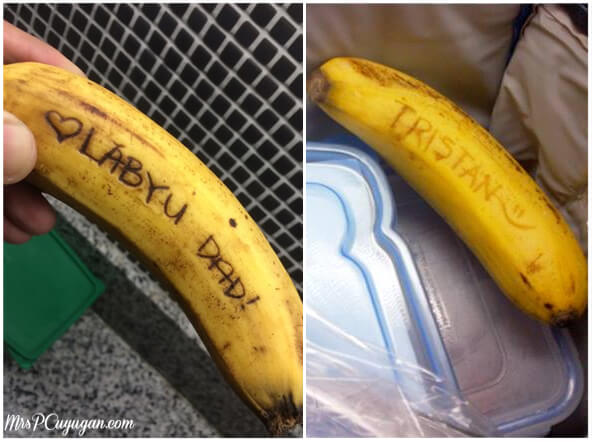 Thank you SO MUCH to the SoMoms, the Bento Mommas, and of course, Oreo, for having me. I'm glad I now have new bento tricks up my sleeve. I'm all set to start building more baon memories for Big and Little MrC.