All of us would like to make our kids a five course, healthy-as-can-be meal every time, but that's just not possible. When you're strapped for time — given the pace of life today, this could be quite often! — the microwave can be the perfect tool. Too often microwaves are relegated to reheating leftovers, but there's so much more to them than that. You can invest in microwaves from Tesco or elsewhere and use this practical cooking technology to whip up simple meals. Here are some recipes to get you started.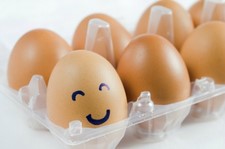 Breakfast
Scrambled eggs
Eggs are a part of a healthy diet, and scrambled eggs don't come easier than this recipe. Crack some eggs into a bowl, scramble with a fork, and then microwave it for 30 second intervals, stirring at each interval. Voila, you've got scrambled eggs. Afterwards, add any veggies you see fit.
Bacon
While it may not be entirely healthy, bacon certainly is delicious. Cooking bacon in a microwave is as simple as putting a few pieces in between napkins and pressing start. For crispier bacon, heat the bacon on top of an overturned bowl. This way the fat drips off of the bacon and you get a crispy, healthier slice. Each slice of bacon takes about a minute in the microwave.
Vegetables
For a quick way to add vegetables to any meal, just steam them in the microwave! All you need is a microwave safe bowl with a cover. Plus, this way of cooking actually helps the veggies retain their nutrients, due to the shortened cooking time.
Corn on the Cob
This could be the most straightforward dish you'll ever make in the microwave out of them all. Put an ear of corn in the microwave with its husks on. There's no need to strip it or even put it on a plate, and just heat it up for 4 minutes. That's it!
Chicken Fajitas
This is a staple at Mexican restaurants worldwide, and you can make it with only your microwave! Simply cut up some peppers and onions, add some cut up chicken, and mix them all together. Season with whatever spices you like, and then throw it in the microwave for 10 minutes. It's as quick and as easy as all that.
As you can see, whether you're using a microwave out of convenience or necessity, it's simple to cook healthy meals using this versatile object. Just don't forget the vegetables.