Last Saturday after a very long day, the kiddo and I dropped MrC off at a nearby McDonalds so that his high school buddies could pick him up on their way to an out of town bachelor party. Imagine that, a bachelor party, and an out of town one! I had no qualms about him going because I knew all the guys that he would be hanging out with, and their wives and girlfriends, too. These were friends that we grew up with, and I am actually really excited that another one of them is finally tying the knot. It'll be fun having more married couples to hang out with!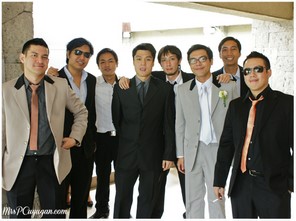 So anyway, while MrC was off with the boys, I figured I would get a bit of writing done. I was gonna be home alone with a sleeping child on a Saturday, after all. So I picked up a coffee float at the drive through on our way home, tucked the kid in, and proceeded to work. I got some drafts out, plus a blog post. At close to midnight, I decided I should try to get some sleep. I knew I would be taking the kiddo to football in the morning, and I refused to be a zombie for that.
@mcdo_ph #Coffee Float-ing on a Saturday night coz I have lotsa writing to do. MrC is off to an out of town bachelor party and the little boy is about to sleep. Work mode, on! #WAHMLife #NoGimikForMe
Thing is, I couldn't sleep. And, ironically, I found myself missing things that I would normally be complaining about. The bed suddenly seemed so spacious with just the kid and I. Normally I'd be cranky in the morning because I wouldn't get much space to myself. My blanket was on, nice and snug. There wasn't anyone at the other end, rolling himself into it like a piece of tuna in the middle of sushi, pulling it away from me. The room was cold and quiet, with no annoying teeth grinding or snoring. It was a completely ideal setup for sleeping but I just couldn't sleep.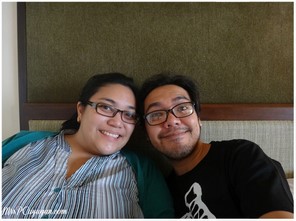 I guess that MrC's Saturday sleepover served as life's little reminder that you don't know what you've got til it's gone. Lucky for me, it wasn't really gone. In fact, less than 12 hours after we had dropped him off, MrC showed up at our front door just in time to greet everyone good morning. He was home a lot earlier than we had expected, and it was a really pleasant surprise. Guess he must have missed us, too.