I have this really bad, insatiable tech envy. I have a constant desire to upgrade my gadgets and devices, and whenever I see friends or family members with new toys, I really do get jealous. It's a mildly dangerous and really expensive personal issue, but there have been times when I got lucky with promotions and discounts, and that made things kinda better. Kinda.
Thing is, over the past few weeks I've been ranting about how the phone I'm using for Instagram, a hand-me-down Samsung Galaxy Y (or Galaxy Why, as MrC calls it), is slowly but surely dying. Grrr. It's so frustrating because my main phone is actually a BlackBerry, and well, there's no Instagram for BlackBerry, as you know. So I've been making do with the dying phone. Can't complain since I got it for free, technically, but well, it wouldn't hurt if it had a better camera right? And, of course, if it wasn't on the brink of conking out.
I know that a new phone shouldn't be a priority for me right now. It's one of those needs vs wants things. And then, just when I was starting to feel hopeless, I saw this.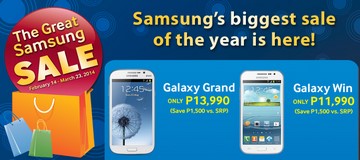 Now the question is, do I go for it? I honestly don't know yet. But if any of you have been eyeing a nice new gadget, you may want to check out Lazada's Ultimate Gadget Craze. The Great Samsung Sale is just one part of this campaign, where you can get discounts of up to Php3,500 plus cool freebies along with your purchase. Wow, right?
Here's a snippet from Lazada's press release so you guys know what else you can look forward to:
Gamers can enjoy playing the latest Sony PlayStation 4 console for only P23,500! The bundle package is priced at P26,200! Playing with your favorite games will not be complete without a new LED TV. Lazada is offering My View LED TV that can go as low as P4,999.

Change your mobile into something nicer and smarter. Buy the new HTC One for only P25,185!  This Smartphone is equipped with quad-core processor, ultra-pixel camera, and long battery endurance that guarantee meeting your daily needs—whether for work or play.

If you like local brands, then you might enjoy the exclusive Torque Mobile Bundle— Torque Droidz Edge phone and Torque i20TV for only P2,979 (available only in Lazada). Or maybe a touch screen laptop?  The new line of Haibook Android Laptops will surely meet your needs and budget since it's now available for only P4,599.
They had me at "Change your mobile phone."
Check out all of Lazada's great deals while you can. The sale is only on until March 23, 2014. If you want to learn more, visit www.lazada.com.ph. Also, follow @LazadaPH on Twitter, Instagram, and Facebook for the latest news and updates.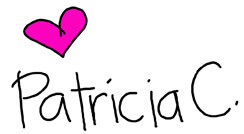 About Lazada
Lazada (www.lazada.com.ph) is Philippines' largest online shopping mall and is pioneering e-commerce by providing a fast, convenient and secure online shopping experience combined with an extensive product offering in categories ranging from mobiles & tablets and consumer electronics to household goods, toys, fashion and sports equipment. Lazada is continuously striving to offer its customers the best possible shopping experience with multiple payment methods including cash on delivery, extensive warranty commitments and free returns.