As you can see, I haven't blogged all week. It's been crazy busy over here in Alabang, as my friend, Momma 'N Manila Michelle and I have been doing back to back blogger events in partnership with Fringe Salon. Fringe is a fairly new salon in Commercenter (where Bridgestone and Army Navy are located), and is officially my hair's new happy place.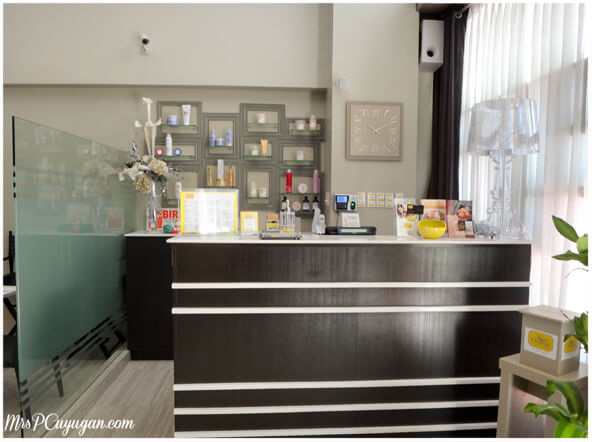 I had the opportunity to try the salon out before we started working with them. A few weekends ago, Lola Terry and I decided to go for a girly bonding session and give our dry frizzy hair the love and care that it needed. We chose to go early, right when the salon opened, and so we had the place all to ourselves. I'm sure you moms out there can imagine just how much I appreciated the momentary peace and quiet!
Classy, clean and calm
If I had to describe Fringe in three words, it would be these – classy, clean and calm. The moment you enter you will notice just how classy the place is. Everything from the chairs to the mirrors, the shampoo stations, even the super organized and properly labeled caddies for each stylist screams simple elegance. The stylists themselves are actually dressed in smart collared shirts in a muted shade of brown. Everything and everyone looks clean and crisp. And, in the waiting area, you will see the most beautiful Cobonpue chair. It looks like it was crocheted!!!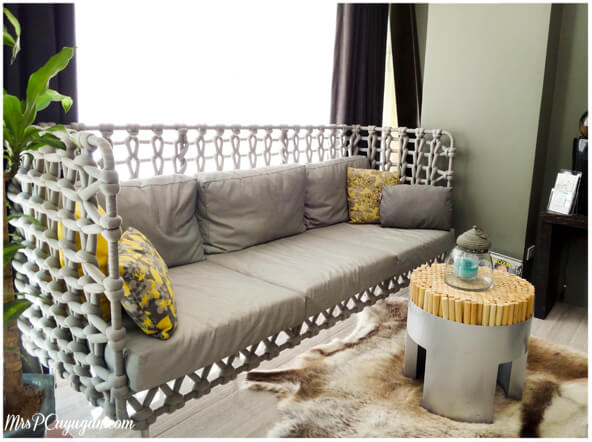 Not only is everything organized, it's all clean and nice smelling, too. Even the comfort rooms! The owner, Evelyn R. Tagle, has paid immense attention to detail. She even has an extra roll of toilet paper in each restroom, and a can of Lysol. She has bottles of hand sanitizer on the counter and near her mini pantry/coffee preparation area. Her towels are lush, fluffy and not stained or ripped. Fringe is seriously an OC person's dream salon.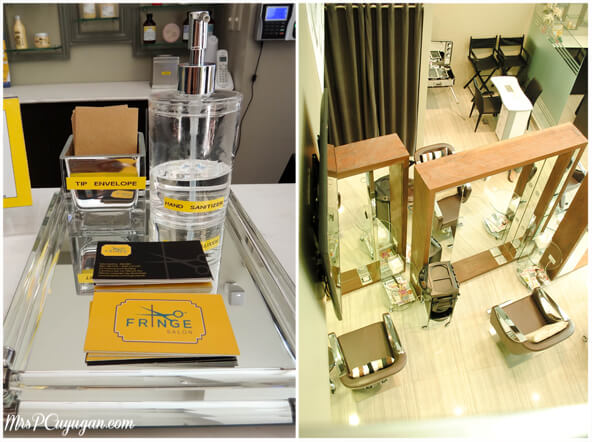 By calm, I mean that the vibe at Fringe is not your usual noisy, chatty beauty parlor vibe. The stylists and nail techs are all very professional, and you certainly won't hear gossip over your head while you are being worked on. The music they play ranges from upbeat to jazzy, and is kept at a low volume. You can actually talk to your companions here without you having to raise your voices just to understand each other. That is something major for me, as loud noises really irritate me. In fact, I don't even make the volume on the TV that loud when I watch. Same goes for the car radio.
Great service at reasonable prices
Honestly, I thought that the prices at Fringe would be super high. While it does cost a bit more than what I would usually spend at other salons that I've been to, it's not as costly as the other big-named salons in the area. For me, the pricing is just right, given that they do good work and provide excellent service in this really nice salon. You are also served coffee, hot tea or iced lemongrass tea (which the owner brews herself!) and cookies while you are undergoing your treatments. They also have chocolates and candies for little kids who come to visit. You really can't ask for more.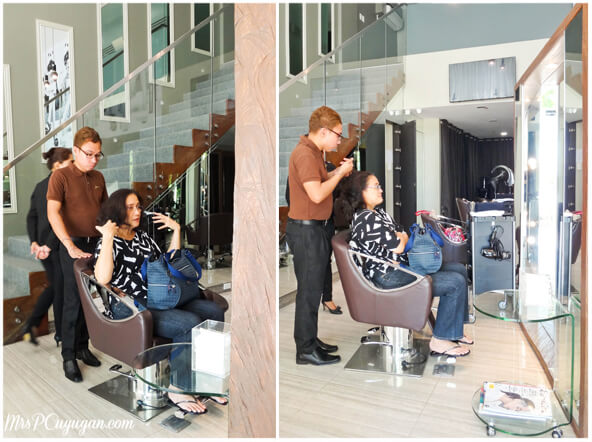 If you want a sure indication of the quality that you get from Fringe, know that they only use MAC makeup when you have your face done here. The nail polish brands that they use are also premium – Cuccio, an organic brand, and Misa, a vegan brand that has made a commitment to never test their products on animals. Their stylists are all highly experienced, and they analyze your hair first before they start on any treatments. Coloring is done in stages, making sure that the end result is even all over. When they analyzed my mom's hair before coloring, they discovered three different shades of brown in patches all over her mane. After our visit to Fringe, her hair was no longer multicolored.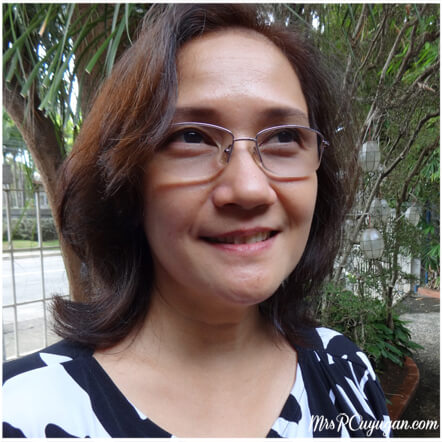 I went for a hair spa treatment, and I really needed one because I never went for my follow up treatment after getting colored last December at another salon. My hair was dull, dry, brittle and breaking, shapeless (because I hadn't had it cut in maybe a year and a half) and falling off in clumps. I am really happy with how my hair has been since our visit. I think my before and after photos say it all.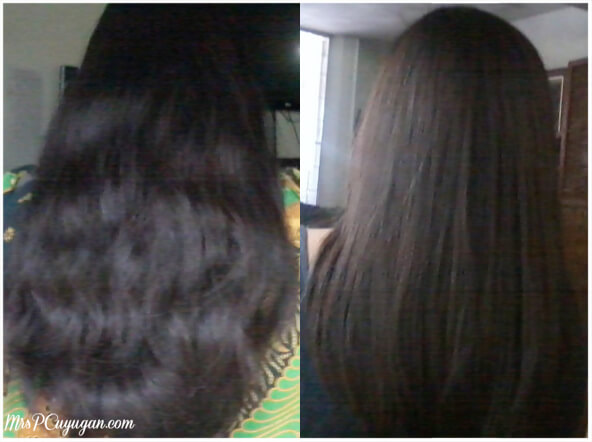 I don't just choose Fringe, I recommend it
Mom and I will be back for sure for more hair treatments. She is really happy with her cut and color, and it looks like she plans to continue her hair maintenance at Fringe. I, on the other hand, am not sure what I want to do with my hair right now, but I know that whatever it is I end up doing, this is where I plan to go for it. The more time I spend at this salon, as our blogger events are completed, I see for myself just how good their services are. I'll be sharing the posts of our invited bloggers here coz I really want you guys to see their before and after photos. These might just convince you, too, to choose Fringe Salon.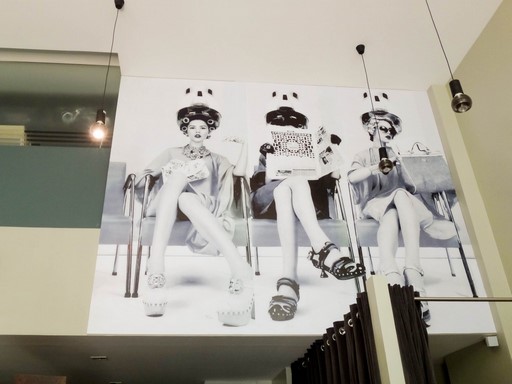 Read about Fringe from these amazing bloggers:
Fringe Salon is open from 10am to 7pm, Mondays to Saturdays. It is located at G/F Commercenter Building, Commerce Ave. cor. Filinvest Ave., Filinvest Corporate City, Alabang, Muntinlupa. For inquiries and reservations, contact +632 8080881, +63920 2193391 or +63927 7897559. Like Fringe Salon on Facebook (#/fringesalonph), Twitter and Instagram (@FringeSalonPH) for updates and information.
Where's your hair's happy place, aka your salon of choice?