My mom-in-law and sis-in-law already got the crocheted stuff I sent them. I'm so happy! See how cute they both look in my labor of love presents.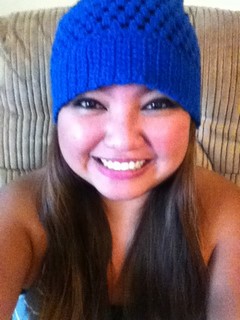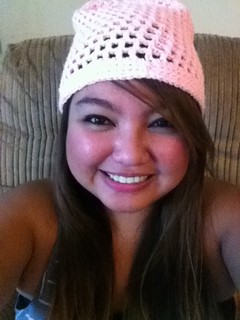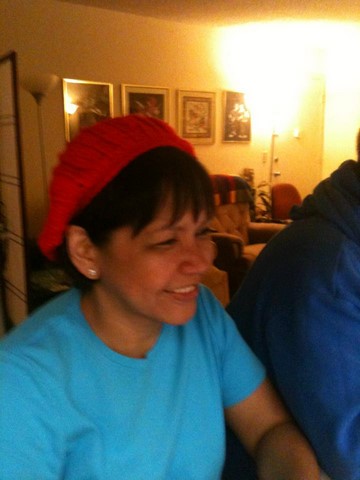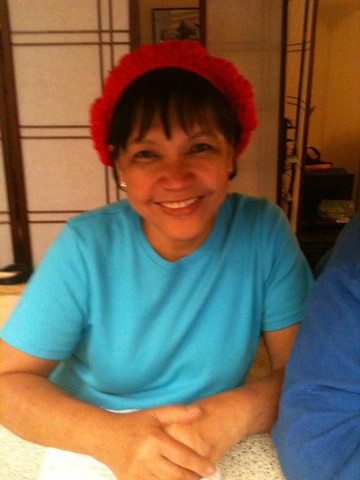 Yay to giving the gift of crochet!
So now I need ideas about what to make next. Help me out? If you guys could receive a crocheted something from me, what would it be?