School drop-off and pick-up can be a real pain in the butt. Us moms and dads who do it every day know this already. This being the case, it's not usual to see drivers lose their cool. I've seen honkers and overly-aggressive drivers, drivers who cut in front of others, and also the occasional "roll down the window and scream at the other car" type of angry driver.
Yesterday, though, I witnessed an incident that I feel was a little extreme. I saw two drivers lose their cool so bad that they started to punch each other out on the street outside my son's school. In front of everyone. In front of kids. And I mean little kids. Remember, I pick up my son from the grade school area.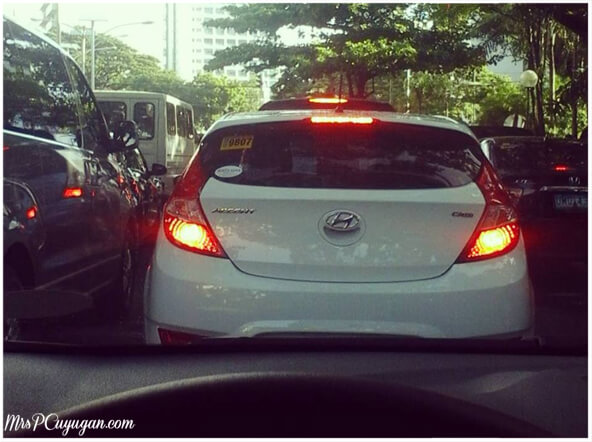 Here's the story. The driver of Car A (car in front) was a heavy-on-the-brakes kind of driver. Maybe he was doing it on purpose. Maybe he was texting or distracted. Maybe he really just isn't the best driver. Whatever it is, the driver behind him (let's call him Car B) was annoyed by Car A's driving. I could tell by his constant honking. They were on the lane to my left.
Car B guy was obviously in a hurry because he kept trying to accelerate quickly. Then, he'd be forced to brake hard whenever Car A would stop, which happened often. The road was pretty packed, and movement was slow. You know what it's like at dismissal time.
Eventually Car B guy's patience wore off. He got out of his car, angrily approached Car A (as in sugod levels ha), and started pointing, screaming, and hitting Car A's window. Car B guy called out to the traffic guards, saying loudly that the driver in Car A was (insert a bunch of insults and curse words here.)
Mature. Very mature. Remember, there were kids in the area. Gosh. Me flipping out is not something I would want my kid, or any kid, to see. Not at all.
Eventually, Car A guy lost his cool, too, and stepped out of his car. That's when they started to punch each other out. Two guards came over and pulled them apart.
At this point, Little MrC had exited school, and gotten into our car. He saw the fight from the sidewalk and asked me what happened. So I explained. I told him that the two drivers lost their cool, and decided to act on it in a not-so-smart manner.
You guys should have seen the faces of the kids standing on the sidewalk. Some of them looked scared. This was the perfect way to set a bad example.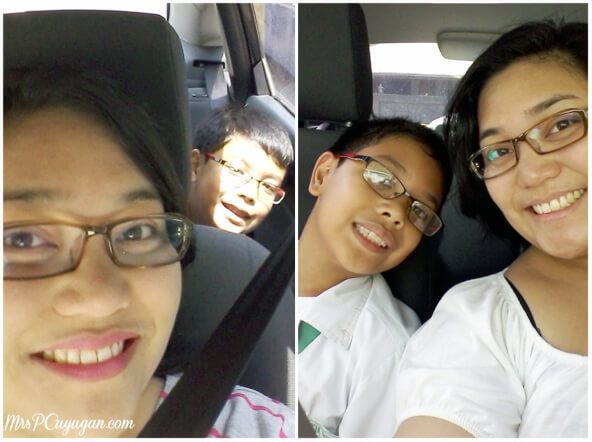 Wala lang, I'm just pretty bothered by what I saw, and I'm a little upset that my son had to see that, too. It's a good thing that he's old enough to understand what happened and why, and to know that it's not right. But to be honest, he isn't over what he saw. He brought it up again at breakfast today. He's still bothered. That's not a good thing.
Sigh. A little extra patience can really go a long way. Sana nalang people on the road remember this. Yes, the traffic problem we face daily is awful, but still. It's no reason to let go of decency, respect for others, common courtesy, and poise.
As parents, we always need to be aware that our kids learn from the things we do. Sure, we can't all be perfect role models all the time, but we also need to keep ourselves in check. Ultimately, we are the adults and we are supposed to know better. That is all.