I don't go to mall events often because I had my fill of them when MrC and I were working for retail. Yesterday, though, I made an exception, and headed off to the SM Mall of Asia Music Hall for the #OishiSnacktacular 2016. I'm glad I did because it really was so much fun. Plus, by chance, my friend Camille and her son (my godson!) Lucas were there as well, and so it became an impromptu bonding day for the three of us, too.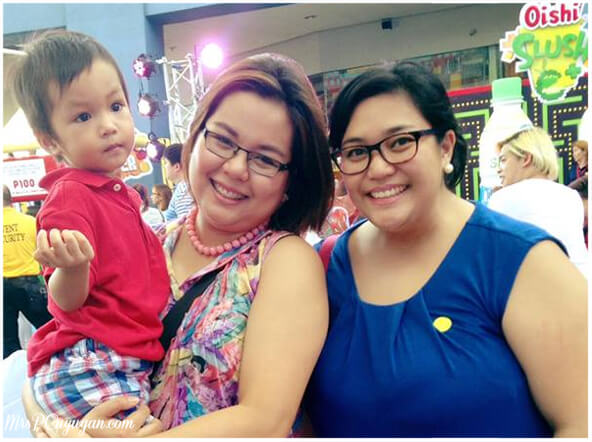 When I arrived yesterday, the first thing I noticed was how colorful and exciting all of the booths looked. This year's event has an 8-bit inspired game, and it felt to me like I was in one of those video games I grew up playing. You even walk over a giant "Press Start" button when you enter.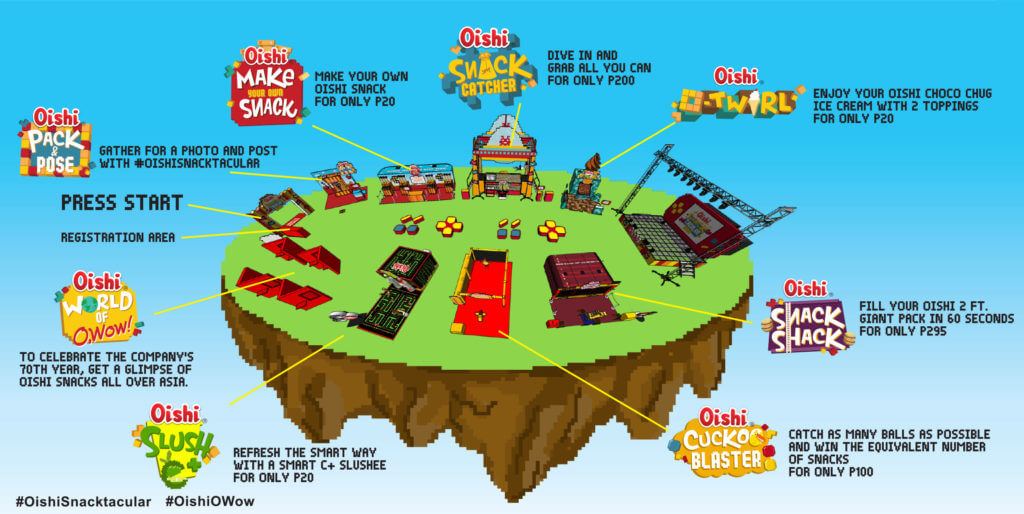 So what's there to do at the #OishiSnacktacular 2016? Here's a quick rundown of the booths and activities.
Take a photo at the Oishi Pack & Pose. Don't forget to post it online with the hashtag #OishiSnacktacular.
Go to the Make Your Own Snack booth where, for only P20, you can have a customized bag of chips and snacks made just for you.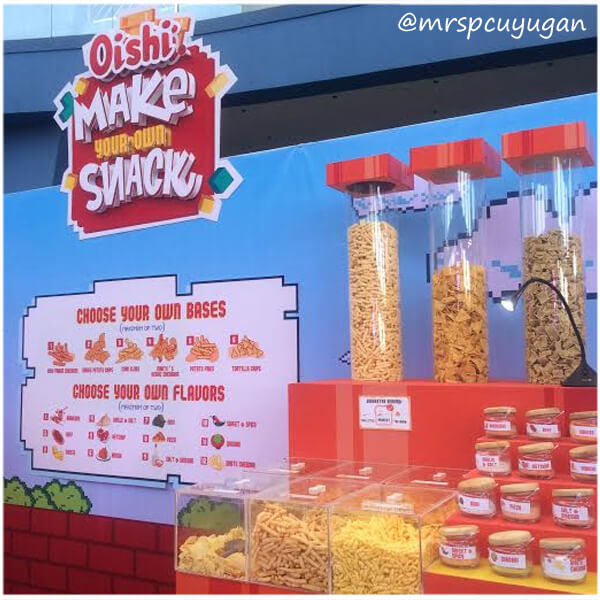 Make sure to line up for the Oishi Snack Catcher. For P200, you get strapped on to a harness, and lowered into a giant pool of snacks. Then, you grab as much as you can, and whatever you get is all yours! Too bad I had to skip this because I was in a dress, but if the boys were with me, I'm sure one of them would have gone up.
Cool down with some Oishi Choco Chug ice cream at the Oishi O-Twirl booth. Don't forget to add toppings to your cup of ice cream for extra yums! All this for only P20.
The Oishi Snack Shack was my favorite activity. Here, you get to fill a 2ft tall Oishi bag with all of your favorite snacks! I loaded mine up with Bread Pan, cereal, Sponge Crunch, Wafu, and a lot of other treats. And the bag is really big, super sulit at P295! I got a lot of stares as I carried it around the mall.
As if you hadn't already filled your bags with enough snacks at this point, there's more to be had at the Oishi Cuckoo Blaster. For only P100, you get to put on the Cuckoo Bird suit, and catch as many balls as you can. 1 ball = 1 snack for you!
After all that activity, treat yourself to a Smart C+ slushee for only P20 at the Oishi Slush C+ booth. The calamansi flavor is super good.
And, before you leave, check out the different Oishi snacks from all over Asia at the Oishi World of Wow area.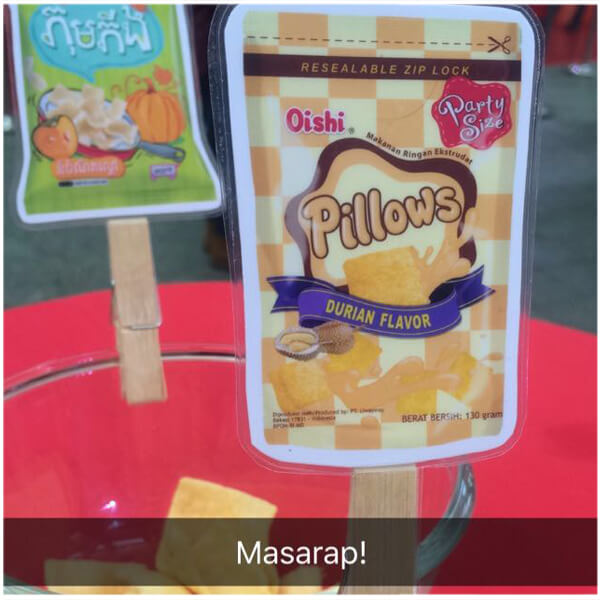 The #OishiSnacktacular 2016 is open until July 17, which means you still have a day and a half to go there, enjoy, and snack-attack away! Enjoy!