I can't believe that this is happening.
Because of certain, unforeseen issues that have been springing up, I find myself having to make a conscious effort to break up with one of the greatest loves of my life – bread.
Lol. Ang drama diba? But seriously, my life and pantry are in for a big change.
Our family doctor (aka my dad) advised us to try shifting to a gluten free diet, in the hopes that this will help cure Little MrC's never-ending rashes. Because the seasons are changing again, rash-y days are here for us both, and it's as ugly as it is uncomfortable.
I grew up dealing with the same skin issues that my kid is going through now, so I know how hard it is not to scratch all the itchy bits. Scratching makes things worse, though, obviously. So it's really a struggle. For a while, when I was younger, I became dependent on my steroid ointment, and I really don't want the kiddo to end up the same way. It's both bad for you and expensive in the long run kasi.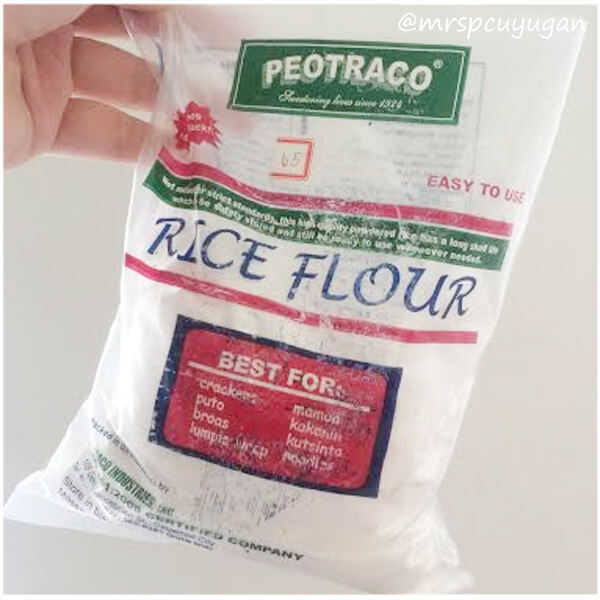 So, our best bet right now is this diet shift. We are going gluten free (GF). It's worth a try. Plus, abstaining from gluten is supposed to help with other things, too, like bloating, migraines and low energy levels, so this sounds like a good change to make.
Honestly though, I don't see us making a 100%, no turning back transition, for practical reasons. But I will do as much as I can to limit gluten in our meals from now on. Starting with bread.
Oh, my bread and pastry-loving heart. Breakfast buffets are never gonna be the same. But, on the upside, because I bake, I hope to eventually make GF bread myself at home. Super huge challenge, I know, but I'm up for it. Also, in a few weeks, I feel like I'll be able to call myself a puto-making expert. Lol.
I'm still a little clueless as to how this is gonna go, so I'm holding off on posting any meal plans until I have things figured out. It is daunting, but I'm lucky that I have friends who already are gluten free, and are super willing to answer my questions. There also are countless resources online for recipes, hacks, tips and tricks. Thank God for the interwebs.
It's gonna be worth it. It's gonna be worth it. It's gonna be worth it. Yes, I still have to keep reminding myself, because a life without cake, ensaymadas, doughnuts and sandwich bread is my idea of a sad life. But hey, if it's for the good of the kiddo, I'm all-in. Isipin ko nalang, the results could make me far happier than bread has ever had. Right?
Wish me luck, guys. And follow along on our gluten free journey! I'll be using the hashtag #theglutenfreeproject on IG.
Anyone out there living a gluten free life? Please send me links to your favorite GF websites and social media accounts so I can follow them!