Mommies with babies in diapers, this one's for you!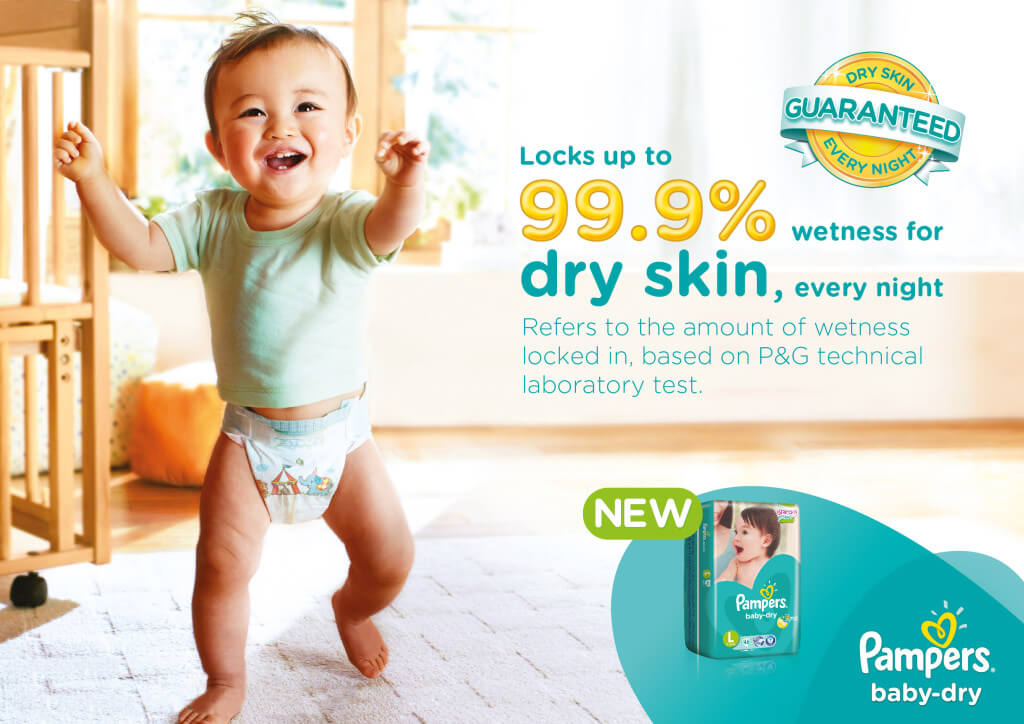 Continuing on its journey of firsts with moms and babies all over the country, Pampers, the world's leading diaper brand, is taking the New Pampers Baby Dry 99.9% Dryness Challenge to Visayas and Mindanao.
Mommies from Cebu, you will have the opportunity to challenge your current diaper at Ayala Center, Cebu on December 6, 2015.
Moms in CDO, your chance to take the 99.9% Dryness Challenge will be on December 15, 2015 at Centrio Mall, Cagayan de Oro City.
To join, moms 18 years old and above, residing in the Philippines, with babies 0-3 years old should simply register online, then bring your current non-Pampers diaper to the event. You could win amazing prizes, like your baby's first play set, first high chair or first stroller.
The New Pampers Baby Dry 99.9% Dryness Challenge is guaranteed to be fun and exciting for both moms and babies. Mommies can enjoy playing along and winning fun stuff for your little ones, and babies can enjoy a full night's sleep with 99.9% skin dryness. Actually, I think moms would enjoy that full night's sleep to, agree? 🙂 🙂 🙂
To find out how you can pre-register to guarantee your slot, visit the Pampers Philippines Facebook page.