I haven't opened my blog's back end in over a month! Wahhhhhh! Anyway, hello, I am finally posting something.
Fact: There are so many things to see and do in BF!
I've lived close to BF all my life, but I don't think that I've really explored this place enough until now.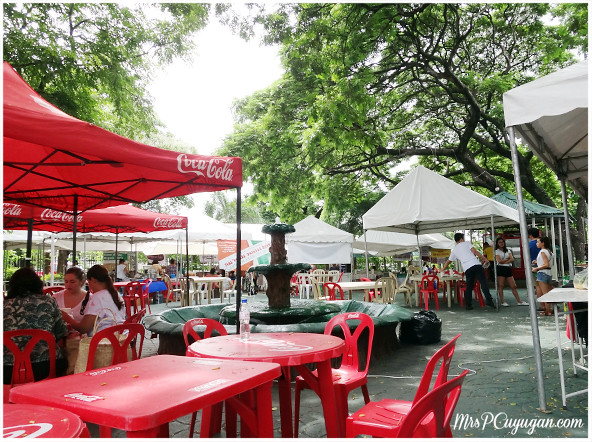 Last weekend the boys and I visited the BF Saturday Market to show our support to my cousin, Dani, and (of course) to indulge in the yummy things that her latest venture, Mucheria MNL, had to offer. This cousin of mine was born to a mother who cooks well, so I already knew that the food on their menu would be excellent.
Muncheria MNL is a partnership between Dani and her good friend, Michi, and together these ladies aim to serve good quality comfort food to people who love to eat. Like me. And eat was exactly what we all did.
I let Dani choose a sandwich for me, then left to explore the other stalls while she prepared. We came close to closing time, so some of the vendors were already packing up. I missed the seafood, which was a shame, but at least I know I have something to come back for.
I bought some fruits while waiting for my food, and oh my gulay they were all so nice and sweet. Especially the atis! I've already decided to come back for more next weekend. I think I want to get some cauliflower and broccoli, too, coz those looked good.
MrC, on the other hand, grabbed some nachos as an appetizer. It was nearly gone by the time I got to him, so no photo. I caught up with the kiddo at the Muncheria MNL stall, and he had apparently already been munching on these yummy maple glazed bacon donuts while I was away. I took some home and had them the next day at home.
They are great paired with Boom's Cold Brew Coffee! Boom is MrC's college friend, and it's nice that we are able to try his products and, of course, support his business, too. I'm glad I finally got to try this! They ran out during the last Block Party, and I was sad that I didn't get to have any.
If you wanna go check them out, now is the time! In case you can't decide on what to eat, I recommend everything that we had.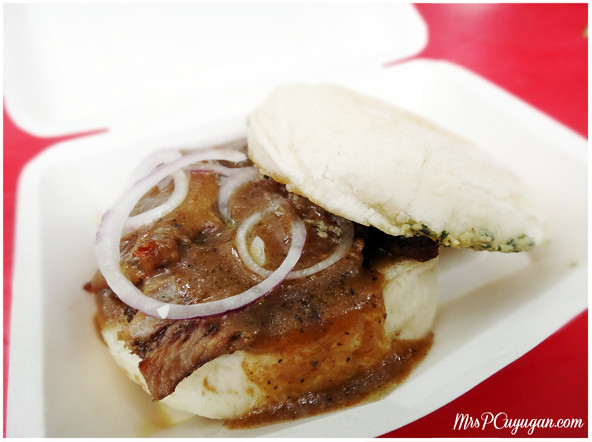 Mine was the Beef Tongue Sammich – Tender and juicy beef tongue sandwich on freshly baked ciabatta bread with a thick gravy, kesong puti, and slices of onions. So good. I was glad that Dani picked this sandwich for me to try because it is literally a combination of a few of my favorite things.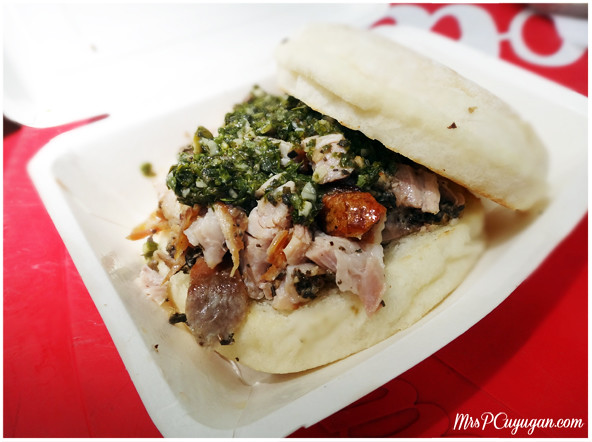 Little MrC had the Porchetta Sandwich – Classic Tuscan-style roasted pork loin and belly served on freshly baked ciabatta bread with salsa verde. As much as I loved my food, this is the one that I'm gonna be coming back for. The pork was tender and juicy, with super crispy skin. You get just the right amount of grease on your lips with every bite. So bad for you, but oh so good.
MrC's food was a winner, too. He ordered the Pulled Brisket – Slow cooked beef brisket with pineapple onion whiskey relish and freshly baked brioche. This meat was juicy with a hint of spice, and the relish matched it perfectly! I had more than a spoonful of this, to be honest. Yes, I tried (and loved) everyone's food!
For more homemade goodness, follow @MuncheriaMNL on Instagram.
So, shall I be seeing you at the market this Saturday? 🙂