Fact: When we were house hunting, the very first thing that I would look at was the kitchen space. I knew that, because I am the one in charge of feeding my family, this would most likely be the room I would spend the most time in at home. So far, I've been right.
Truth is, though, that when we first looked at the house we ended up choosing, I was skeptical about the kitchen. I already knew what I wanted – ample space to move around, adequate storage and pantry space, and lots of natural light.
The kitchen that I have now is small, with only a few cupboards, but lots of natural light. I didn't think I would at first, but I did end up loving it as soon as we started to fill it up with the furnishings and pieces that we had.
This kitchen has taught me that perfect spaces aren't actually ones that you would come across. Rather, these are spaces that you create. And, with just the right pieces, you can totally get what you want out of something you never thought would be enough.
So, for a week now I have been hanging out in my bright little kitchen, with its tiny sink and sparse storage and counter space. Oh the fun I've been having in there! There are still a few things missing that I feel would make the space better and more functional, but these are really wants more than needs.
Mine are useful wants, though, so I think they can be justified? And I'm sure (as in SURE) that they are handy and useful because I've seen them in action.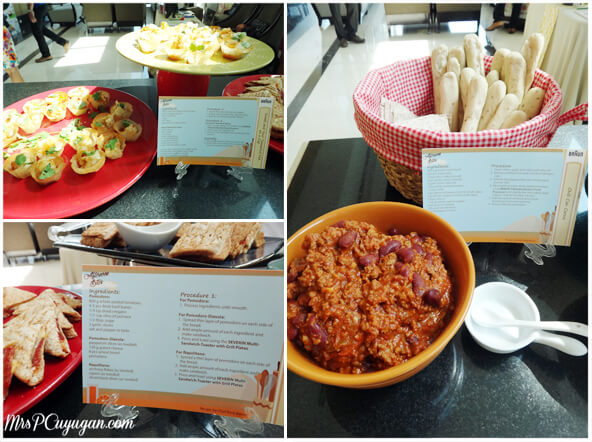 (More than) a few weeks ago, Michelle and I had the pleasure of putting together an event for Colombo Merchant Philippines, the company responsible for bringing trusted German brands, Braun and Severin, to the Philippine market. Our little #Afternoonbites was brought together a few good blogger friends, a celebrity chef, and the Colombo team headed by their Managing Partner, Beverly Campos.
It's always nice getting together over food, and for this event, our guest chef, Chef Redg Baron, demonstrated how he prepared and assembled some of the snacks served using Braun and Severin appliances. That afternoon, I realized precisely what I wanted to add to my own kitchen.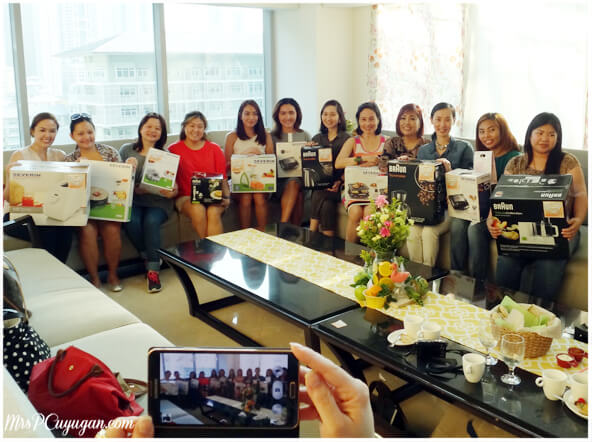 First, I want a Severin Multi-Sandwich Toaster with Grill Plates. We have something similar in my mom's house, but I wasn't allowed to take it to my own kitchen, so there. I need one for myself. I love grilled sandwiches, and am obsessed with sandwich makers!
While I know I would enjoy having a simple Panini press, I like the idea that this one gadget from Severin can be used in several different ways – as a sandwich maker, a grill and a waffle machine. It is definitely something that would suit my kitchen, given my lack of counter space.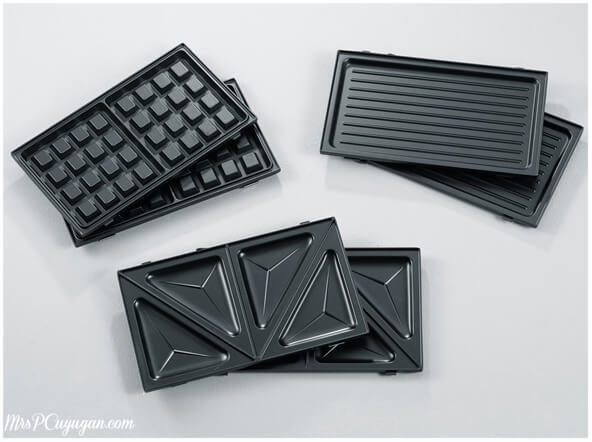 Next on my list is the Braun TributeCollection Food Processor. Again, my mom would never let me take her trusty food processor, so I need to go and find one for myself. I love how having a food processor can make mincing, shredding, slicing and grinding so much easier.
Chef Redg actually said that this could be your best friend in the kitchen, and I so agree. I definitely need this for my burong mangga, embotido, and even to make tiny carrot bits to hide in sauces, soups and macaroni salad. Yum!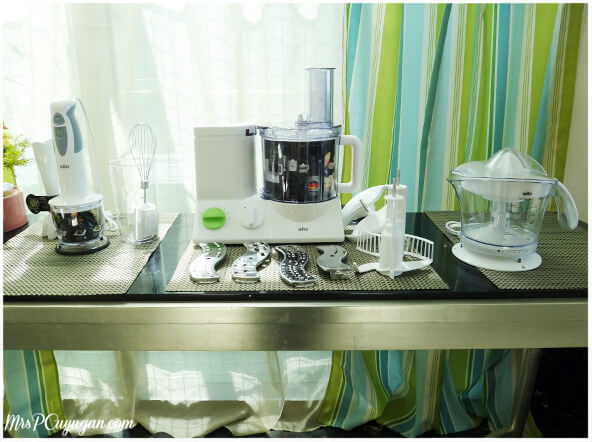 Last on my list is the Braun Multiquick 3 hand blender. My husband loves soup, and I love the idea of making creamy pumpkin or tomato soup for him for dinner using this blender. I can make salsa, too, another of his favorites. Judging by what it can help me make, I have a feeling this is my one wish list item that MrC is most likely to say yes to. Lol.
Those are my top three, but I would just as happily take home a raclette grill, a mixer, a bread maker, or even a juicer from Braun and Severin. Such great brands with such amazing products!
For now, I guess I just have to dream on and make do with what I already have. Which is a lot. Definitely more than enough. We've really been so blessed.
Curious question: Are there any kitchen appliances that you absolutely cannot live without?
***
Find out more about Colombo Merchant Philippines, and the Braun and Severin products that they carry here:
http://www.colombophils.com.ph/