It's been so hot outside, and all I wanna do is take a cold shower then sit in an airconditioned room with a fan pointing at me and eat ice cream. Or halo-halo. But I think ice cream wins over halo-halo. Right now I'm fresh out of the shower, sitting in an airconditioned room with a fan pointing at me. All that's missing is ice cream. And sadly, we don't have any in the freezer! It's too hot to go out for some now. So I've decided to just blog about all the yummy ice cream scoops dancing around in my head. Seriously.
Here are the seven ice cream flavors I wish I could have right this very minute.
Merry Moo Dark Tsokolate
I am a chocoholic. When I first discovered this creamy, chocolate-y delight at the Salcedo Market, I was instantly hooked. As in, I didn't want to share. To the point that I hid my pint at the very back of the freezer so that on one would see it. True story.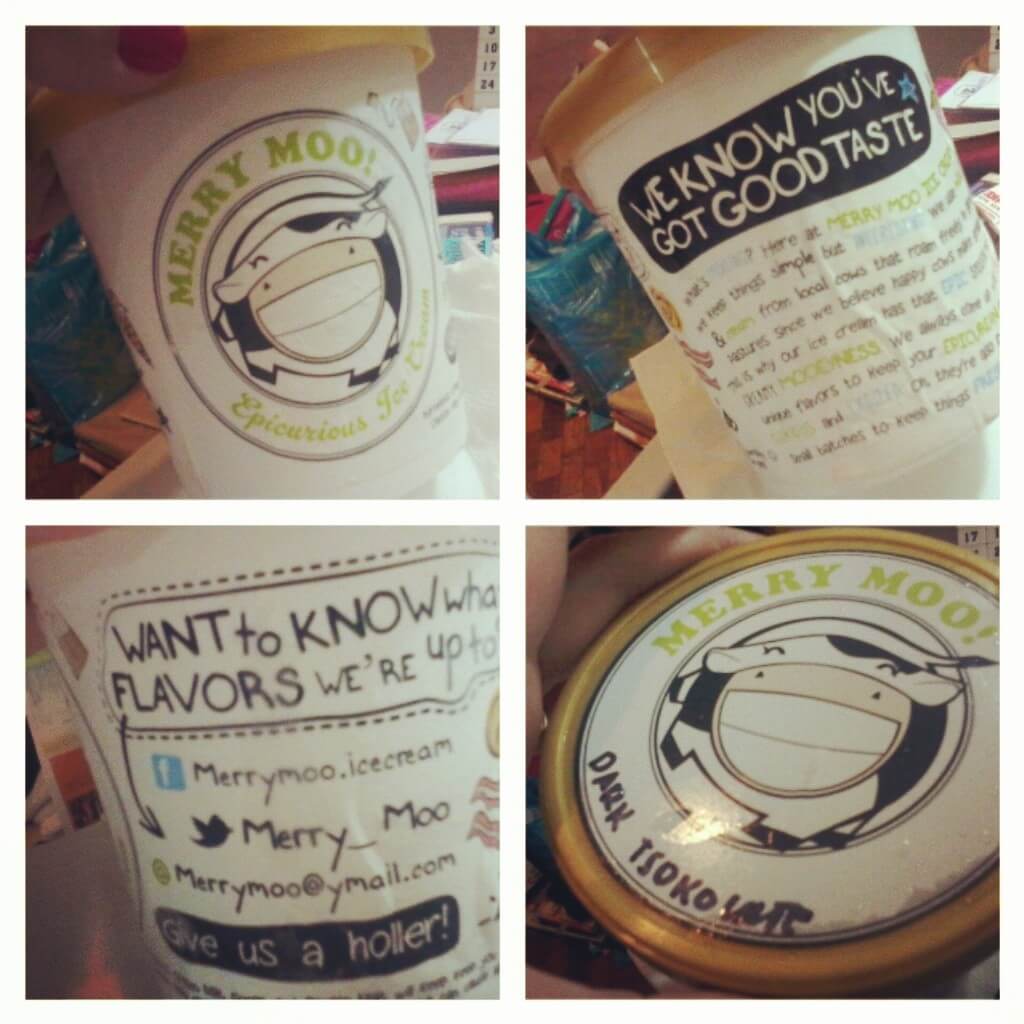 Sebastian's Mango Sansrival
This is a new discovery, and something I might never have tried if my friend Glaiza of Moomy Musings didn't get a cup too many at yesterday's Mind Museum event. I really would not have gotten this for myself because I don't like Sansrival. I find the taste of butter icky. But this was just really good. Rich and mango-y with lots of cashew nuts. And no one does creamy ice cream the way Sebastian's does! I wish they would come back to the south. They used to have a kiosk in Alabang Town Center, but now I think the closest branch is in MOA.
Merry Moo Sea Salt Caramel
A week after I got my pint of Dark Tsokolate, I was back at the Salcedo Market, this time for a pint of Sea Salt Caramel. I first tried this a couple of years ago, and I'm surprised at how much I love it. I'm not really a caramel fan, and my friends and I were actually just talking about how they love Bannoffee Pies and I don't because I'm not a caramel lover. But this ice cream flavor, I super love.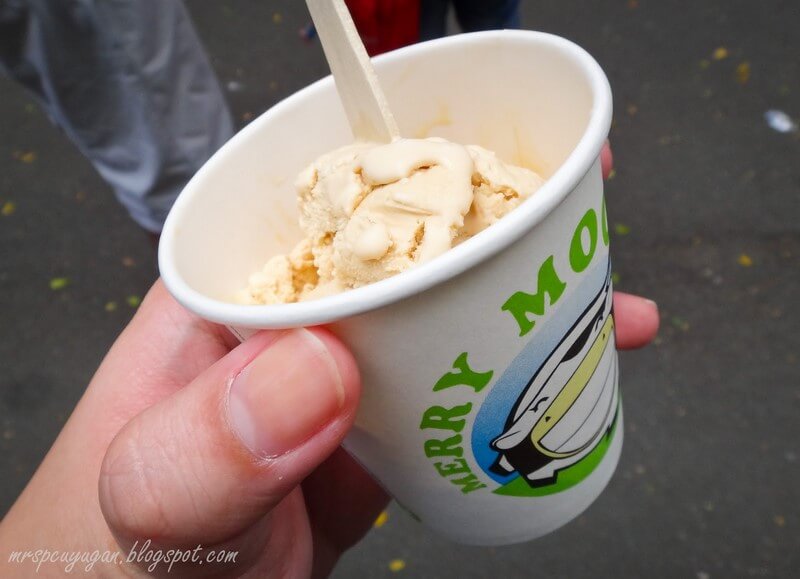 McDonalds Hot Fudge Hot Caramel Sundae Duo
Okay, here's another caramel-flavored thing that I like. I could never say no to McDonalds' sundaes. They are just too good, and remind me so much of drive through escapades with my siblings when we were younger. We didn't have fast food often growing up, and so when we first started having a driver pick us up from school (which was just inside the village, a few blocks away from home) we would get him to take a detour to the nearest drive thru, which was outside the village. Then we would eat quickly in the car and have the driver throw our wrappers in the garbage bins outside so mom wouldn't find out. Fun times!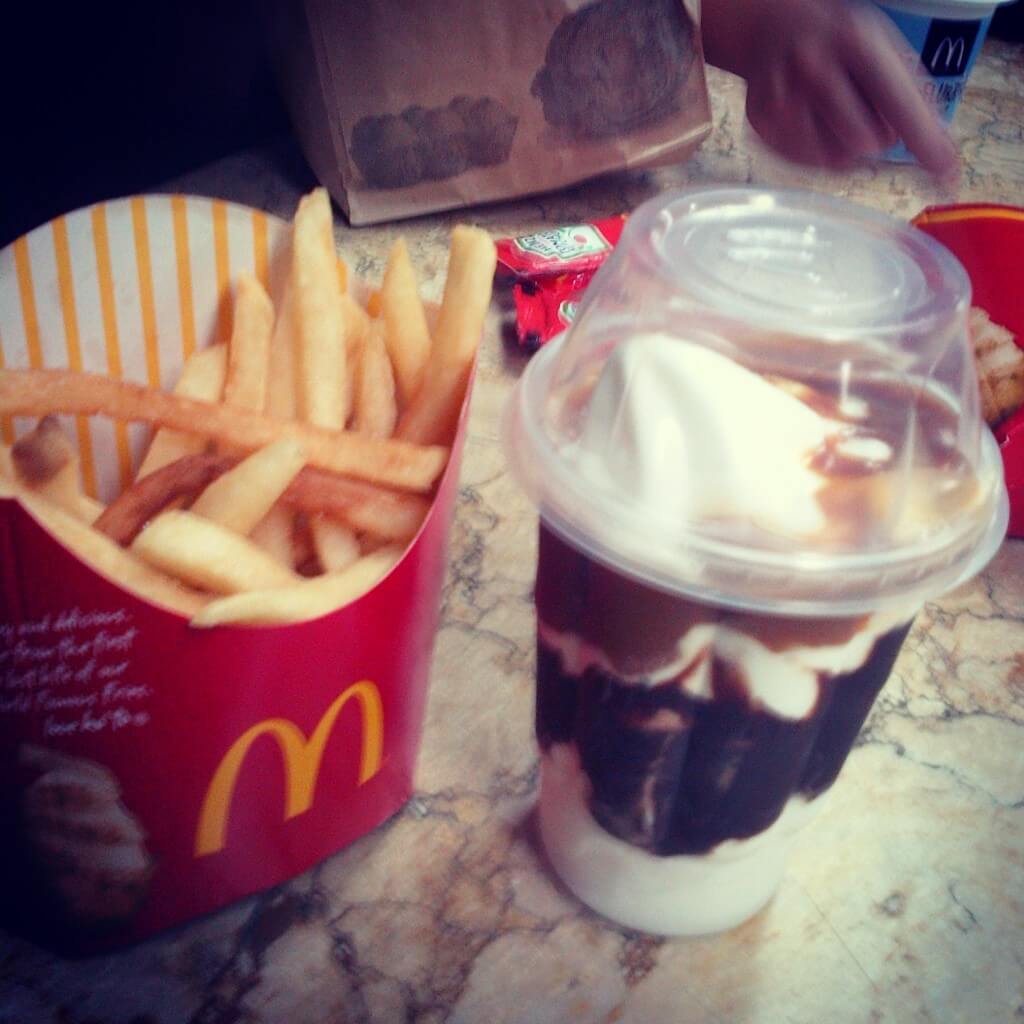 Coney Island Cookies and Cream
Do you guys remember this flavor? Coney Island was such a favorite of mine growing up. I really loved their BUbble Gum flavored ice cream and their Eskimo Rolls, but nothing beats their Cookies and Cream. I have yet to find a replacement for this, but I would say that the closest is Selecta's Cookies and Cream Overload.
Dairy Queen Ice Cream Cake
I love ice cream and I love cake, so an ice cream cake really is just the best of both worlds for me. I think I could finish one all by myself if I really let myself go crazy. Oink.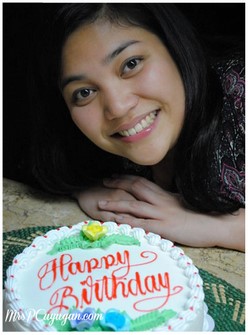 Blue Bunny Mint Chocolate Chip
I was supposed to get a tub of Blue Bunny for my birthday, but then I asked for so many other things so I decided I could forego this. If you shop at S&R you would know that Blue Bunny tubs are giant sized, and since no one else likes mint chocolate chip ice cream at home, I would have had the whole tub to myself. I wouldn't mind, obviously, but my waistline would. And my blood sugar too, most likely. So I guess it was a good thing I decided not to go through with it. But now, I'm thinking of getting one and making it last all throughout summer. Do I have that much self-control, though? That is the question!
When my Loli was alive, she used to tell us that it was okay to eat ice cream in the morning because it's made of milk anyway. Haha. I miss Loli. And now I really, really, really want ice cream.
What are your favorite ice cream flavors?