After a 3-week unplanned blog hiatus, I'm officially back. Wheeee!!!
I'm starting things off by sharing how excited I am to be joining this year's Blogapalooza happening on Saturday, November 16, 11am-9pm at Function Room 1, SMX Aura, BGC. Just so you know, Blogapalooza is a big Business to Blogger (B2B) networking event where businesses can interact with bloggers who, in turn, can help promote their companies, brands, products and services.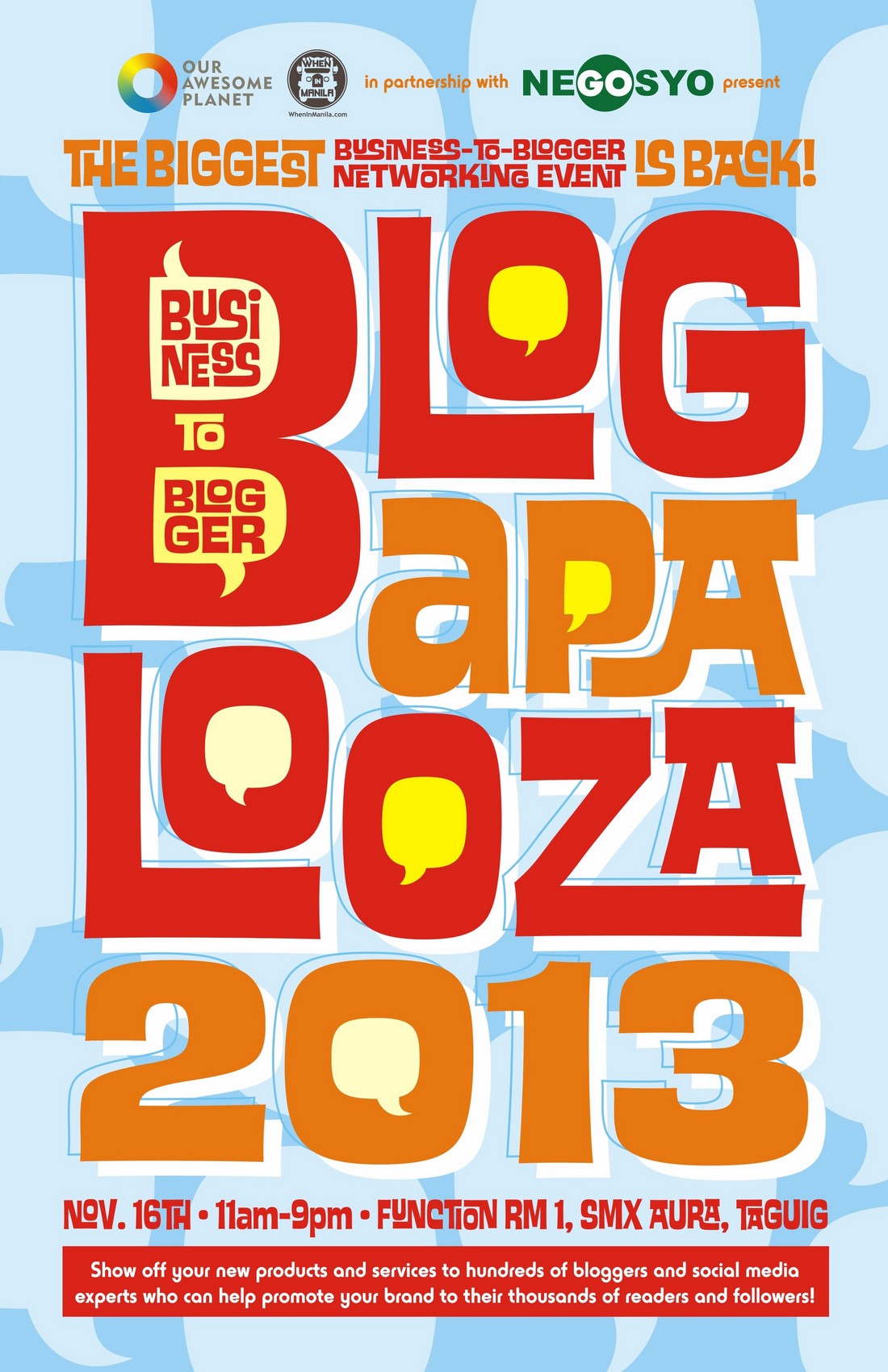 In the latest event announcement, there are already 400 blogs on the list of attendees, and I can't wait to meet everyone. I know a lot of my mom blogger friends will be there, so that's something to look forward to. If you are a blogger, and would like to join Blogapalooza, you can still do so by signing up here: http://Blogapalooza.WhenInManila.com. There are only a few slots left, so make sure that you sign up now.
See you there!