I've had a really unusual week. It all started with being stuck in traffic for two hours on Monday because I scheduled a rare morning meeting outside of Alabang on that day. Obviously the week was already starting off on a bad note, then my computer display started acting up, not showing colors correctly. MrC and I had to take it to the repair shop on Tuesday, and I was told that I would be without a computer for one to two weeks. This obviously upset me, but I wouldn't let the situation get the better of me. Instead, I decided to make the most out of my technology-free days and fill them with family fun and me-time.
I immediately felt better when I remembered that MrC and I were having dinner at the soon to open Alabang Town Center branch of Yabu House of Katsu that Tuesday night. I won one of those online contests that got us a complimentary dinner for two at a private tasting event before the restaurant officially opened to the public. This was our third Yabu experience, and prior to this we had visited their SM Megamall and Southmall branches. Each time, the entire family really enjoyed the food and the excellent service. I, personally, have yet to leave a Yabu restaurant unhappy.
I took a quick nap before dinner, which helped put me in an even better mood. At 7pm, MrC and I headed to ATC, all excited over our free meal. We were seated right away when we arrived, and were told to order whatever we wanted from the menu. We kinda went overboard and ended up with a P1,300 dinner for two. I mean, really,wouldn't you have ordered a lot? We got a set of appetizers, a plate of katsu each, Rosu for me and Hire for him, in the larger sizes no less, plus drinks. We also got an extra Layu sauce which is this amazing chili garlic dipping sauce that's nice to alternate with Yabu's tonkatsu sauce. It may not sound like a lot, but I will let the photos show you that it actually was.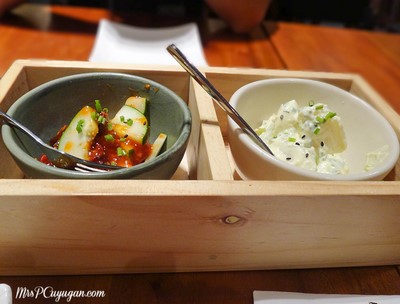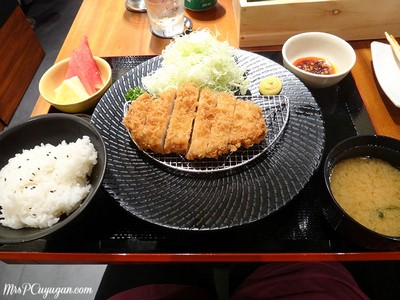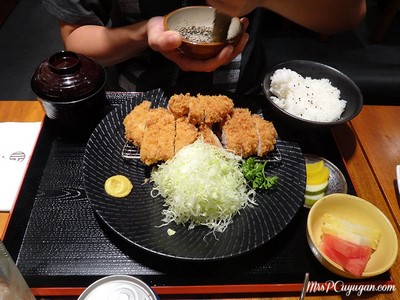 As if we didn't already have more that enough food, Albert, our server informed us while we were ordering that they were trying out a new, thicker cut of Hire and that we could try it if we wanted to. We said yes thinking that MrC's Hire would be a thick one instead of the regular. We were wrong! We were served a separate big cut of juicy, thick Hire on top of what we had ordered! We both agreed that it was much juicier than the thinner cut, so if it's available and you have the appetite for it, I suggest you choose this one.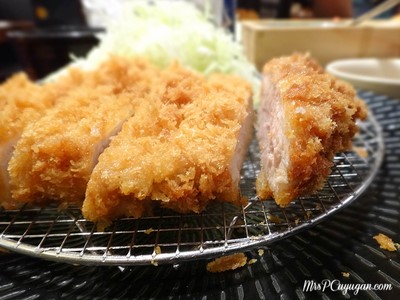 In the photo below you can see MrC crushing sesame seeds in a bowl. That's the first step of the Yabu sauce ritual, as taught to us by our server. Once the seeds are nicely ground, you add their thick tonkatsu sauce, and you're ready for dipping. They also have several dressings available for the organic cabbage that is served with all katsu sets, plus assorted Japanese spices and Himalayan salt.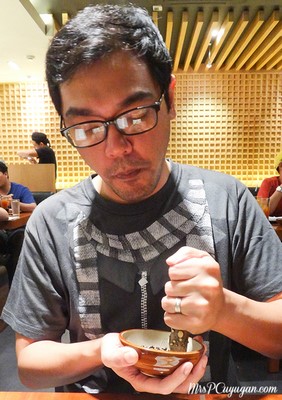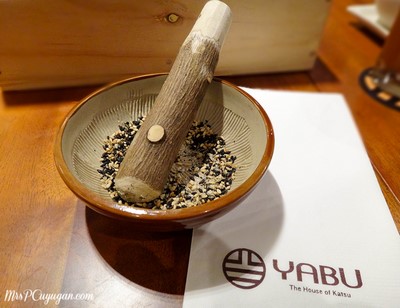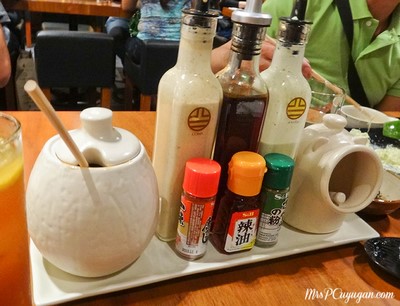 We were given play money to pay for our dinner that evening, which for me was a really cute touch. That attention to detail is one of the things that I like best about Yabu.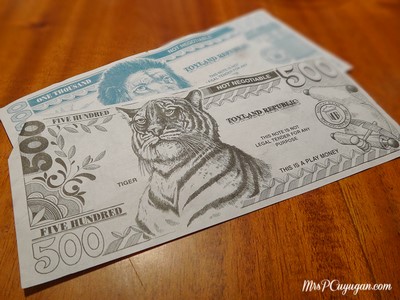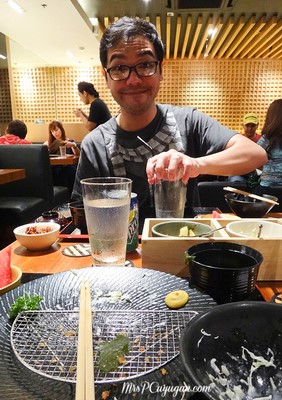 Yabu House of Katsu is set to open in Alabang Town Center within a week or so. Yay for us south people! If you've not tried their super yummy food, keep this place in mind for your next date night or family lunch. The food is really delicious and you get free refills on miso soup, organic cabbage and Japanese rice. You're sure to leave happy and contented. I'm certainly looking forward to the opening of the Alabang branch so that we can go there with the little boy. He just loves their cheese-stuffed Katsu. Yabu definitely gets a thumbs up from me and the boys!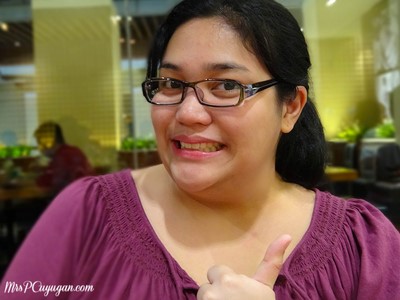 Yabu: House of Katsu
2L Corte de las Palmas
Alabang Town Center
http://yabu.ph
#/yabuhouseofkatsu
#/yabuPH