I haven't been blogging much. I haven't been posting baon plans either, like I promised I would. Life has been full of a lot of things lately, and I've been allowing things to sort of just "happen" first. I'm actually surprised that it's September already! It's like, hello, where did the rest of the year go? At the same time, I'm excited for Christmas (yes, already, I am Filipino after all), for my in-laws to come home, for my sister-in-law's wedding in November, and for our first-ever visit to Bohol. I'm also excited to be celebrating our second wedding anniversary in Taal Vista in a few days. I still feel so lucky that I actually won Topaz Mommy's contest!!!
Ever since I switched to this new computer, I've not been feeling in the mood to write. I think I still can't get over the fact that I have folders and folders of edited photos sitting in my old hard drive, waiting to be recovered and written about. It also doesn't help that I don't have Photoshop on this computer yet (God knows where my installer is!), and I just can't bring myself to post unedited pictures. But anyway, excuses aside, here I am today, trying to write.
So, what went on in August? Well, for starters I gave away free driver service from Dial A Driver to four lucky mommies!

We also had a Parents Association activity in school. I'm actually the section representative for my son's class, so he and I were both there for that fun meet and greet afternoon with all of their teachers.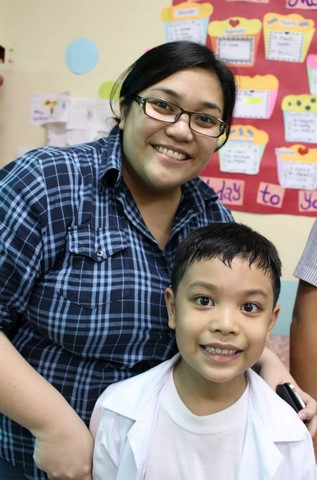 We attended a children's party too, and I can't get over an experience that I had with a couple of yayas after the party. One of the two kids (siblings) they were taking care of won a scooter as a prize. At the end of the party, while my boys were in the restroom, one of the yayas came up to me and asked if my son would like the scooter. She said that they already had more than one at home, and so they didn't need this one. I said of course it would be nice to have one too. And then she tried to sell it to me! I used my "get out of jail free" card, and said for her to ask MrC. Usually people would back off after that, but she actually went ahead and asked him when he and the little guy came out of the restroom! Wow, yaya! She even told us that the scooter cost Php4,000, and that we could just pay any reasonable amount for it. Umm, no. Here's the thing. A few weeks later, in the mall, I saw that the scooter was only Php600. I had a feeling it didn't cost much! But really, I cannot believe that yaya, and obviously I still cannot get over that strange experience.
A week after the weird party day, we got to watch the Fruit Ninja show in Alabang Town Center. I also won tickets to that one (I've been lucky lately!) from Go! Jackie Go.
The week after the show, Manila was hit bad by monsoon rains, and several areas were placed under a state of calamity due to floods. The kiddo didn't have school for an entire week, and we all just stayed at home and kept each other company. We spent one of those days putting together things that we no longer needed or wanted, and we sent them over to Red Cross as donations for the flood victims. It was a good opportunity for MrC and I to teach the little guy about compassion, sharing and charity.
I also became godparent to a friend's super cute little girl in August. Of course, everyone commented that it was time for me to have a baby girl of my own. To that, my reply will always be, "someday."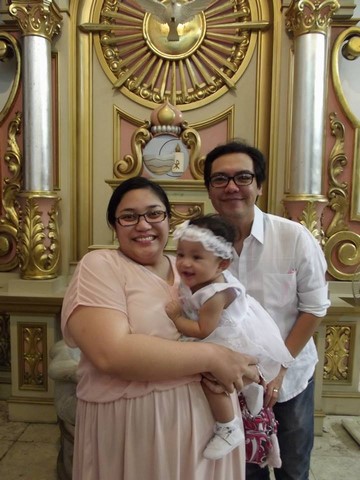 August was loaded with workshops too – one which I organized with Manila Workshops, and another two that I attended. Those deserve posts of their own, but in a nutshell, here's what I learned from each:
Real Ways to be a WAHM
The best part about organizing workshops is you get to learn from them too. This workshop was really more focused on virtual assistance, which isn't my cup of tea. But Martine's talk on branding was exactly what I needed, as I am now starting to make adjustments in my freelance writing life, and learning to fine tune WAHM-hood to really suit the lifestyle that I want for myself. That means that I need to learn how to brand myself and my services properly so that I attract the right kinds of clients.
Dainty Mom's Write On Workshop
My takeaway from this session really is a new outlook on categories and features that I want for my blog. I tend to write about whatever comes to mind, and I often have difficulty categorizing my posts. Since that day, I've been really trying to make sense of these post categories, and very soon you will see a new, more organized MrsC's Sugarcoated Life. I promise! And the baon  plans will be back too!
Felt Owl Workshop
I have this long list of craft workshops that I want to attend, and to be honest, felt owls were not part of the list in the beginning. Then all of a sudden this session opened up, and it's near home, so I decided to go for it. I took my mom with me too! I'm so glad we went, because we really had so much fun! This, I will definitely blog about in it's own post.
And finally, since August was Buwan ng Wika (Language Month), my little boy had to come in Filipiniana attire on the last school day of the month.
Judging by the first two days of this month so far, it looks as if September is going to be just as full as August was. This time though, I really will make time to write, and not just wait for an opportunity to arise, another takeaway from the Write On workshop!
Oh, one last thing. In August, I also submitted my first ever post as a contributor for WAHMderfulLife.com! Amazeballs! Please visit the site, read my post and leave a comment if you can. I would totally appreciate it!
How has life been for you lately?