A few weeks ago, I was invited to the branch reopening and blessing of the Human Nature store in Santana Grove, Sucat along with some of my favorite mom bloggers. I was ever so excited to be there because my sensitive skin and I absolutely love Human Nature!
Having to deal with rashes on a regular basis is no fun at all. Trust me, I've been red and splotchy constantly since I was 11. I used to think that imported hypoallergenic products were the solution. When I discovered that they weren't, I shifted to baby products. The thing is, I am not a baby, and so I didn't think that these products were doing a good enough job of keeping me clean and fresh, specially when I started commuting to school and to work. And then I discovered Human Nature at the Cuenca Christmas Bazaar a couple of years ago, and the rest is history. I use their shampoo and conditioner, facial wash and moisturizer, deodorant, insect repellent and even their eye shadow.
I drove myself to the store on the day of the event, and so I ended up getting there late. That's what happens when you're a slow driver who is extra slow with parking. So I basically missed the whole blessing, but I made it just in time to reach the welcome message of Human Nature founder and Gawad Kalinga President, Anna Meloto-Wilk. She spoke about how Human Nature started and eventually grew to become an organization that provides business opportunities and the promise of a better future for so many Filipinos.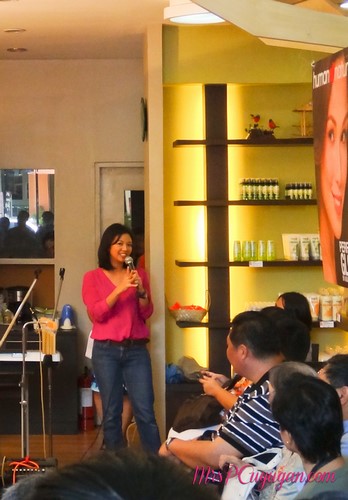 There were several performances that day from members of the Human Nature and Gawad Kalinga Community, a few volunteers, and some of the children that GK has helped. It's great to know how big of a difference this organization really makes in the lives of so many people in our country.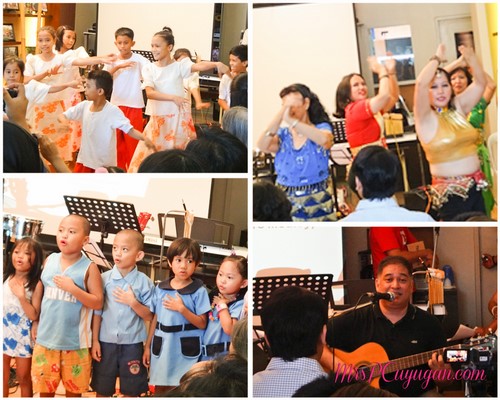 The Paranaque Branch Operator, Atty Dulce Punzalan, shared a short message after all of the performances. I think I should also mention that this stellar lady actually performed herself! She was part of the belly dancing group, and she also sang a few numbers with her band. Talk about being multi-talented! I love the story she shared about her humble beginnings and how her dad worked hard to be able to give their family a good life. She obviously takes after her father in that you can really feel the spirit of sharing and giving back in her. She is truly inspiring!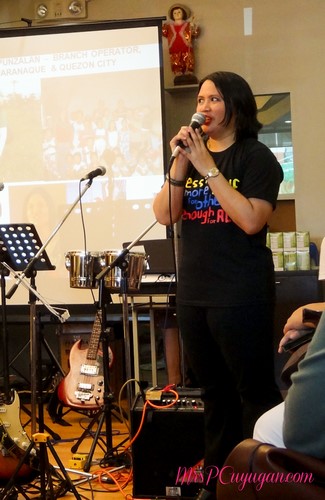 The simple but super fun and energetic program was hosted by Human Nature's Marketing Director, Melou dela Cruz. Towards the end of the program Mark and Jolina Escueta, and Angeli Bayani were given recognition for their contributions in nation building as artists. The program ended with the entire group, us included, dancing the Human Nature Dance. I think it's cute that direct selling companies have special rah-rah dances. It really puts everyone in high spirits.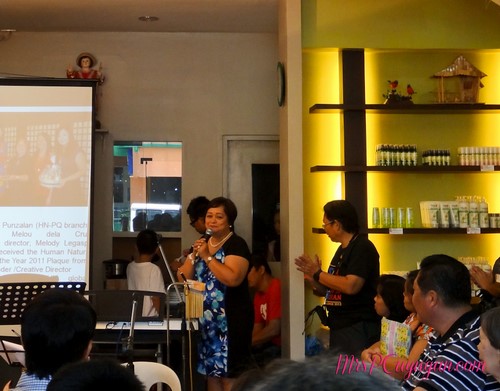 I'm really glad I got to go to this event, and I'm super duper happy to know that the branch in Sucat is there anytime I need to stock up on my Human Nature stash. One thing I saw they sold at the store that I'm sure will excite a lot of people are these yummy Theo and Philo artisan chocolates.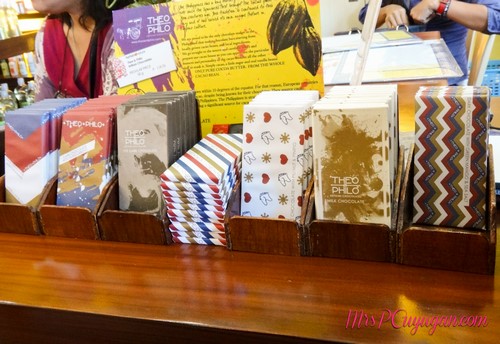 I can't wait to visit the store again soon and shop til I drop! Check them out if you're in the area. I'm sure you'll fall in love with their stuff too.
Human Nature Philippines
http://humanheartnature.com
#/humanheartnature
#/HumanNaturePhil