I can't get enough of the Despicable Me minions! I have found them super adorable since the very first time I saw the movie. I remember squealing with happiness when I saw the minions at the cinema lobby of Alabang Town Center right as we exited the theater after seeing the movie. And of course I had to take a photo!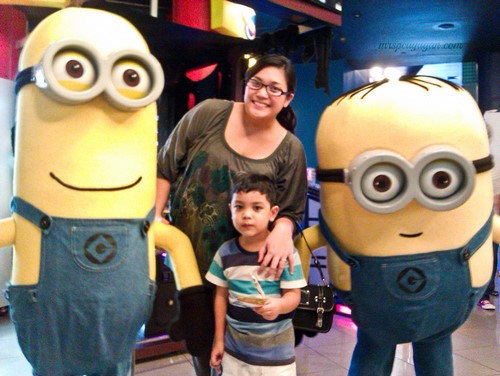 When we found out that the McDonalds Happy Meal toys were minions, we got excited to get some right away. But we were only able to finally order our McDo  meals for dinner tonight, and I'm sad to report that the branch that caters to us is all out of good minions. But it's okay, I guess, coz these periwinkle evil ones are kinda cute. Plus, MrC got the kiddo and I a minion each from Rustan's last weekend.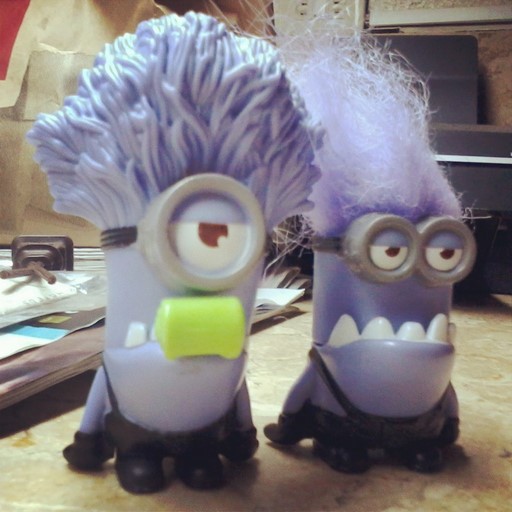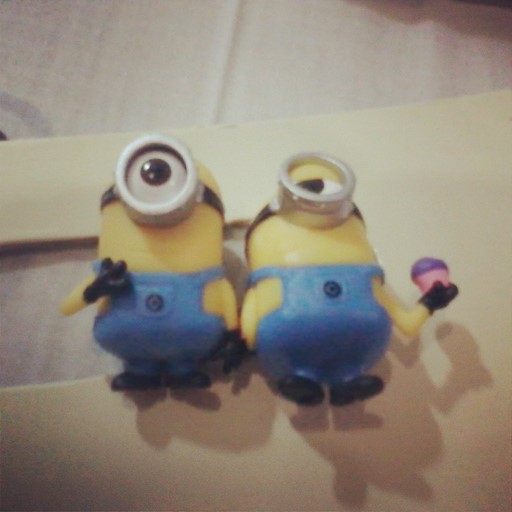 MrC and I are actually thinking about checking out a different McDonalds branch tomorrow morning to see if they have good minions in stock. Never mind the calories! I would honestly collect them all if I could. Can't wait for the movie to come out.
These little guys are my simple joys for the week. What are yours? 🙂