A few days ago at the WHAMderful Life Workshop, I was asked by one of the moms if I homeschool my son. I replied with my default answer – I don't think I have the patience to homeschool. Then I got to thinking, am I really not patient enough to homeschool, or am I writing it off without even giving it a try? Of course, at this point my son is already in grade school and I won't know the answer to this until a have another child, which isn't any time soon.
How about you? Do you think you have what it takes to be a homeschooling mommy? Would you like to try? If your answer is yes, then you should check out The Learning Basket's Preschool Homeschool: You Can Do It Too! This much requested seminar will take place on April 20, 2013, 9:00 AM – 11:00 AM at Madela House, New Manila, Quezon City. Learn about the what, why and how of homeschooling preschoolers from other parents.
To register, simply click on this link and fill out the form. The seminar fee is Php250.00, but if you purchase Php500.00 worth of books or toys from The Learning Basket Booth during the event, you can get in for free. The Learning Basket offers great books and educational toys that add quality to the homeschooling experience.
For inquiries, send an email to Mariel at mariel@thelearningbasket.com .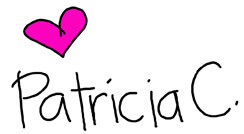 This post was written for The Learning Basket. Find them online at thelearningbasket.com.