Today marks my 6th month as a WAHM. Also, it begins my 3-month countdown to my 30th birthday.
I am turning 30 in a few months. Now let's take a moment to let that information sink in…
Ok.
I am turning 30 in a few months, and for me that means that I'm moving up one big step in life.  I believe that there is a vast difference between being in your 20's and being in your 30's. So I feel that it's time for me to change some things in my life, for the better.
As a 20-something, I went through a lot of significant life changes, from having a child to getting married, doing a lot of dumb things, getting hurt, hurting others, having my dreams turned to dust and my world flipped upside down, choosing the wrong things, choosing the right things, quitting smoking, and the list goes on. There were a lot of little things too in between, and all of these put together are what molded my 29-year old outlook as to what life should be once I cross over to the 30-something club.
Milestones. 6 months as a WAHM, 3 months to go til I'm 30. This is a good day for me to start on Project 30, my self-improvement project for my 30-something years. Yes, I do have a plan for the next decade of my life. Let me just pause while I pat myself on the back.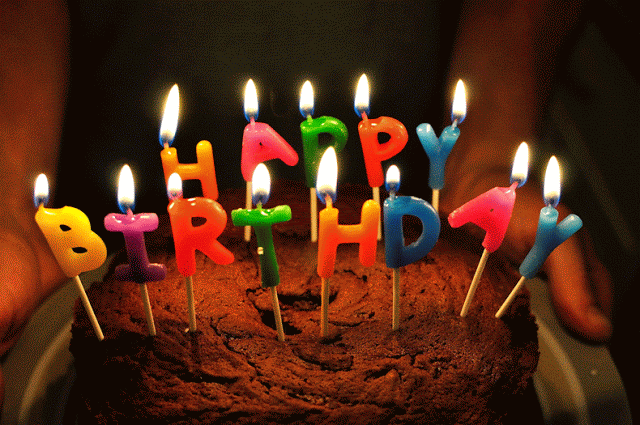 Image used under Creative Commons: Birthday Cake by Will Clayton
I want to commit to 30 changes over the next ten years, important goals that I feel will make my life better. Some are big and some are small. Some are things I want to accomplish within the months prior to my turning 30, and some that will be fulfilled sometime within the next ten years. Ten years is a long time, and maybe along the way, some of these goals may change. I don't have my full 30 yet, but for now, I want to share with you my partial Project 30 list.
Before I turn 30
Exercise. Daily. For the next 100 days. Yes, I really had to put it that way just to emphasize how much I really want to do this. I admit, exercise is not my friend. I am lazy. I have wasted many, many gym memberships over the years. And I want to do better. So there. Tomorrow is day 1 of 100.
Quit soda.
Reserve eating fast food for special occasions.
Pay off my credit card.
Finish cleaning our room.
Cleanse, Tone and Moisturize religiously.
Remember to take my vitamins everyday.
Within the Next 10 Years
Move into our own house.
Be able to sustain a stable monthly income as a WAHM.
Fit back into my pre-pregnancy clothes. Seriously. I gave birth when I was 23. It's about time.
Have another baby. Yay!
Set aside enough money for the future.
Write a book. Or at least a set of short stories.
Go back to school. Or at least attend classes, workshops and seminars.
Buy my first LV. Yes, that is a goal!
Get the little guy started on his extracurricular activities, sports and music classes, and summer activities.
Become an excellent home cook.
Learn to budget.
Try to be more hands-on and more of a DIY person.
Maintain my blog and increase readership.
Live a healthier lifestyle.
Put up my own business.
What should I expect in my 30's? Do you have any suggestions on what else I should add to this list? I'm only halfway through!
Much love and happiness,