… and I am a happy little mommy! Mr C got me the loveliest dress to wear to my friend Jonnah's wedding this December! Yay! I'll post a photo of myself wearing it when I actually wear it, but just so you see what it looks like, here's a photo from the Erzullie Multiply Store.
Love, love, love this dress to bits!!!
ERZULLIE
http://erzullie.wix.com/shop
erzullie@yahoo.com
@erzullie on Twitter
Like I said on Twitter, where has this store been all my life??? I was born chunky, and being plus size is not something I see as a negative trait. So I really get excited whenever I find plus size shops that don't sell clothes that look like they were tailored for your great-aunt or a very old school principal. Erzullie's pieces are the complete opposite of the drab and often tacky plus size clothes you usually see in the mall. They have pieces that are fierce and fashion forward, and others that are dainty and classic. I just love them right now! (Isn't it obvious?) And the prices are reasonable too! I'm browsing their online catalog as I write this. I kid you not. And you guys should to if you are a pretty plus-size girlie.
Anyway, moving on…
So my boys and I were at the Global Pinoy Bazaar earlier. I was given three passes by the wonderful people of Yabang Pinoy because I took part in their MayOPM Twitter/Facebook activity with amazing zest and gusto. One great thing about this bazaar is the merchants actually sell their products at special discounted prices. So if you have the cash to spend, go ahead and buy stuff while you're there. But if you're like me who is still waiting for her cash to come in, pick up their flyers and business cards for later, because most of them have online stores.
These were my favorite booths (apart from Erzullie, yes I just had to mention them again!):
KAPE MARIA
www.kapemaria.tumblr.com
+63917 8310056
julia.sevilla@gmail.com
@kapemaria on Twitter
We are big coffee drinkers in our family, and recently Mr C and I have shifted to buying locally grown beans instead of our former spoiled Starbucks beans purchases. Our daily brew is usually from 18 Days Coffee. At the bazaar, we got to try Kape Maria's Calauit branch, and it was really good. The beans are affordable and would make good gifts to coffee fanatics. And it's always nice when you buy local, giving more business to our farmers in the provinces.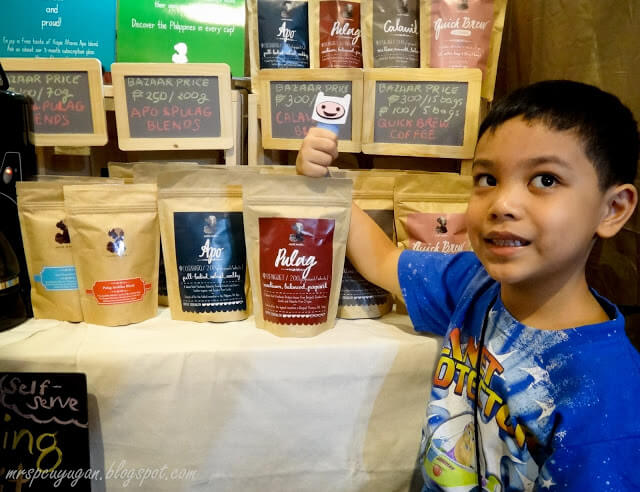 As you see in the photo, this stall gets the Finn Thumbs-Up Seal of Approval from the little guy!
SHOPINAS.COM
www.shopinas.com
support@shopinas.com
This stall sells PBA-issued jerseys of oldschool teams and players. They had Jaworski, Lim, Patrimonio and lots more. The guy Mr C spoke to said that they were even going to come out with Crispa jerseys soon. These are great gifts for Pinoys in the US.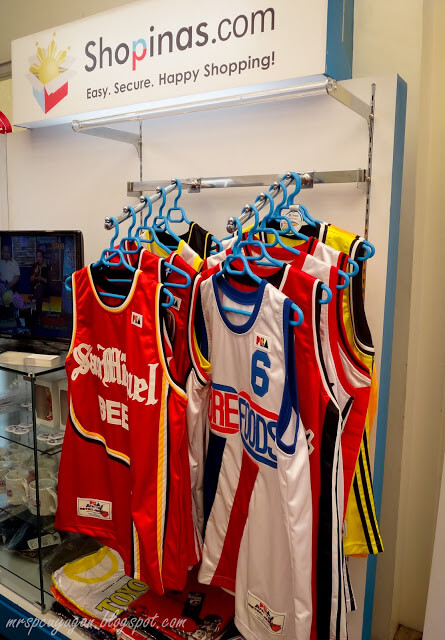 Oldschool San Miguel and Purefoods jersies.
LOTUS BLOOM HANDCRAFTED SOAPS
www.lotusbloomsoaps.weebly.comP
#/lotusbloomsoaps
Because my little boy and I both have sensitive skin, we really choose to use soaps made from natural ingredients. Two things I like about Lotus Bloom Soaps – the bars are bigger than the other handmade soaps you usually see, and they smell so good. They even had dishes of natural lavender and chamomile at their booth next to the soaps of the same scents.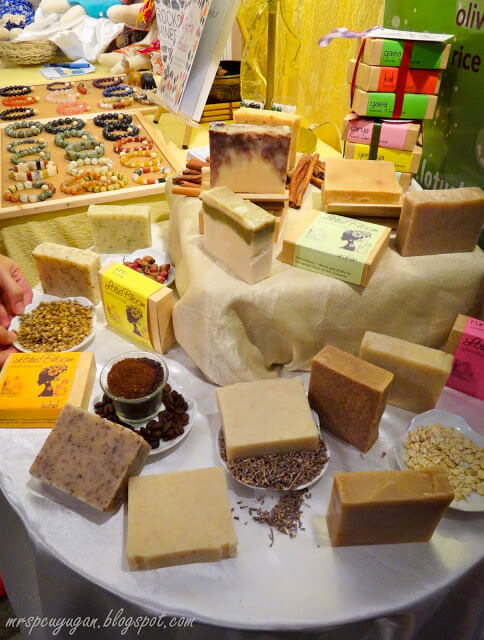 Their soaps are packaged nicely in boxes. These are great gift ideas too!
At the same booth, there were Planet Noah Oasis products on display. I tried their Soothing VoCo cream on my problematic eczema and it really kept the itch away the entire afternoon. Amazing! I did some research and found Planet Noah on Multiply. I'm really interested to find out more about them.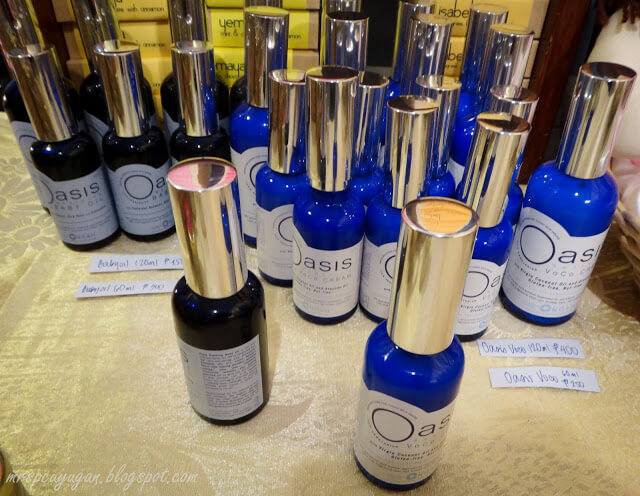 Oasis Baby Oil and Oasis Soothing VoCo Cream
MESSY BESSY
www.messybessy.com
+63917 5607871
messybessyinfo@gmail.com
http://messybessy.multiply.com
This is a brand that I've been seeing everywhere – in all the bazaars, weekend markets, Rustan's Flower Shop, Sesou Nature Source, and in various other shops. I love how Messy Bessy is safe for kids and safe for pets, and how everything just smells so clean and fresh. They have great gift sets for the holidays too. Plus the staff at their booth are so cheerful and accommodating. They're the first booth you'll see to your left when you enter the Rockwell Tent. There's a big chance I'll be purchasing some stuff from them to give away this Christmas through their online store.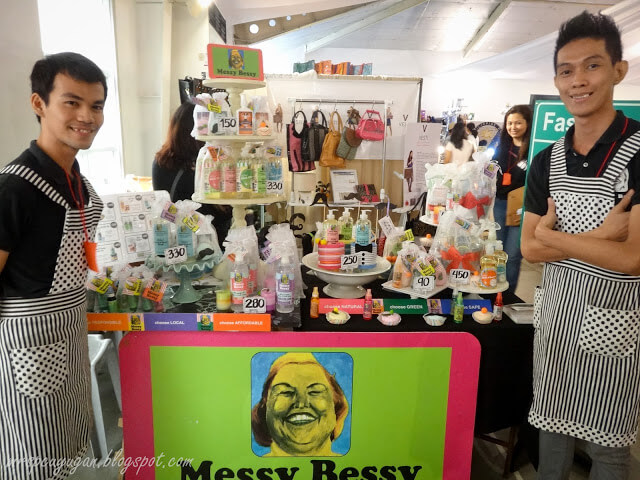 All smiles at the Messy Bessy booth!
FROSTED DESSERTS
+63926 7397377
frosteddesserts.ph@gmail.com
#/frosteddessertsph
@frostedph on Twitter
We sampled the Bibingka Cupcake and everything about it was good. Even the buttery icing. And this is big for me because I don't really like butter. I don't even butter my toast or my pancakes. So there. I'm a sucker for cupcakes, and these ones are really good. Too bad they're so far away, they are based in UP Teacher's Village in Quezon City. But they said they can deliver to Alabang, so yay!
This one gets the Finn Thumbs Up Seal of Approval too!
YABANG PINOY
www.yabangpinoy.com
sales@yabangpinoy.com
#/yabangpinoy
@yabangpinoy on Twitter
I can think of a number of our relatives in the US who would love to own these shirts. The designs are unique and witty, and unlike the ones you usually see in Greenhills or other bazaars. This group is doing a fabulous job at promoting anything and everything Filipino. Their dedication is amazing, and I'm happy I am able to support them in my own little ways.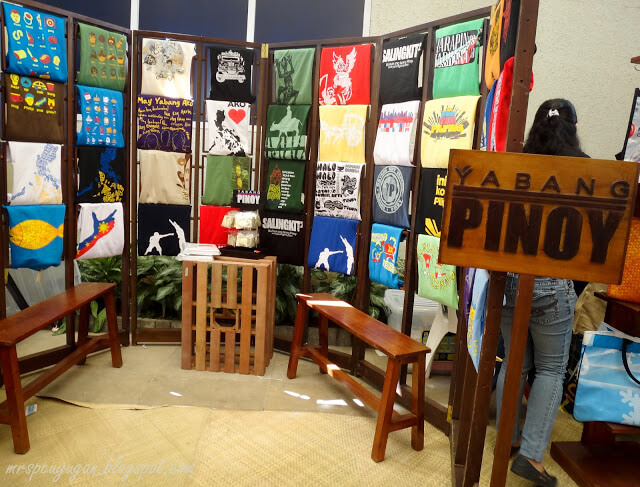 Great shirts promoting everything Filipino
I'm glad we made the trip to Rockwell to check out the Global Pinoy Bazaar. I usually just go to the ones in Ayala Alabang since they are closer don't charge entrance fees. But this bazaar was really worth the effort of crossing the highway for (we're really south people), and I'm happy we chose to go. Looking forward to the next one, and to the coming Yabang Pinoy projects!
Much love and happiness,