Giving birth is interesting, to say the least, when you have your dad and your uncle as doctors. Mine is a simple, but amusing birth story – planned, painless and completely documented. Yes, we have it on video, and from the point of view of the doctors delivering the baby, no less. I'd share it, but it's a little on the explicit side.
I was scheduled to give birth on a Thursday. As my due date drew nearer, we realized that I would be giving birth on Holy Thursday, possibly even on Good Friday. My anesthesiologist, also known as dad, declared that no one wanted to be in the hospital on Good Friday. I suppose he spoke to my OB-Gyn, otherwise known as Tito (Uncle) Pete, about this. They decided together to schedule my labor on Monday that week, a few days earlier than the original date. Once they had made all the arrangements, they decided to tell me. Yes, my doctors conspired behind my back, and I was the last to know. But that's okay because dad was right, no one wants to be in the hospital on Good Friday.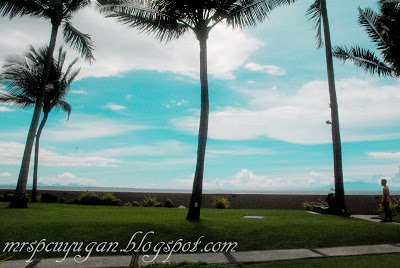 Sunday, April 10, 2006
Mr C and I packed a bag of clothes and other stuff for me and the baby to take to the hospital. He and I weren't living together then, but he was spending the night at our place since we would be leaving for the hospital early the next morning. As expected, he had a tough time sleeping that night. I, on the other hand, was asleep within minutes.
Monday, April 11, 2006
My mom woke us up before dawn. She was coming to the hospital too. I already knew she wouldn't miss the birth of her first grandchild for anything in the world. We had a light breakfast at home, took our showers, and we were off to the hospital. The nice thing about having a doctor for a dad is you can have everything pre-arranged, so that when you get there, you just sign a few papers and go straight to your room. That's how it was for us that morning, quick and worry-free.
If I remember correctly, labor was induced at 8am. Or it might have been earlier than that. I can't believe I've forgotten. This was the first time I was ever confined in the hospital, and the first time I was going to be anesthetized. I was very nervous. After they did what they had to do to get my labor process started, I wasn't allowed to have anything to eat or drink, not even water. It's a good thing the cable service in the hospital had good channels. Mr C and I busied ourselves by talking and watching TV most of the morning.
A few hours later, I was informed that an OB-Gyn resident was coming to check on my progress. The door opened and I just died of embarrassment. The resident on duty just happened to be a guy I know from school, a guy who attended the same tennis camp as I did when we were younger, a guy who, if I'm not mistaken, even rode the same school bus as I did for a time. And he was about to check on my hmm-hmm. "Hi, Ramon," I called out cheerily. He looked about as shocked to see me as I was to see him.
After I explained to my mom and Mr C how Dr. Ramon and I knew each other, he sat at my bedside, felt my belly and did his doctor thing. Once he decided that everything was going as planned, he left the room. Thankfully, I haven't seen him since then, and I really hope his memory isn't as good as mine.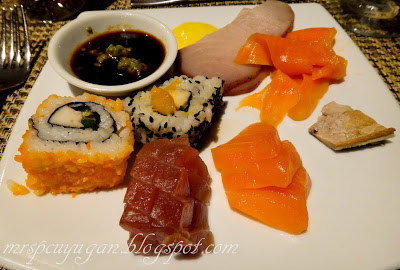 Throughout the day, I had doctors and nurses coming in to the room, fussing over me. There was also someone from OB-Gyn assigned to monitor my contractions at all times. That meant I had a person sitting beside my bed with a hand on my belly practically the whole day. My mom made me sip water and eat a few bites of bread in secret. Around 3PM, I started to feel the first signs of pain down there. From that point onward, my dad stopped coming to my room. My mom said it was because he didn't like it when any of his kids felt any sort of pain. He left word to have him called when the pain became unbearable. We called him at around 5PM.
This is where the flurry of activity began. A nurse came to check my vitals, OB-Gyn residents came to check the progress down there, and my dad's Anesthesia resident came in to check how I was doing too. After that, they packed me up and wheeled me to the delivery room. I'm not sure, but I think this is usually done after the water breaks and the woman starts going into labor. Am I right? Well, like I said, everything about my giving birth was planned, scheduled and organized.
Mr C walked with me to the delivery room, and I remember, somewhere between there and the elevator, I started crying and telling him that it hurt and that guys who abandon their pregnant girlfriends are d***s. He held my hand, laughed at me, and told me everything's going to be okay. We had to leave him at the entrance of the O.R. Suite, and my mom told me afterwards that she found him still standing there an hour or so later. When I asked him about it, he said he wasn't quite sure what to do, and just ended up lingering. My mom told him to go back upstairs to the room and try to get some rest. And that's exactly what he did.
Meanwhile, they set me up on a table so my dad could administer spinal anesthesia on me. He did this little magic trick where I was awake but couldn't feel any pain. I could feel the contractions, but they didn't hurt. It just felt like someone was pressing down on my belly. And the pain down there was gone too, replaced by a heavy feeling, like someone was pressing too. I had it easy. I remember my dad humming while sticking needles into my back, and him saying that my back fat was so thick that it was hard to find my spine. Halfway through, I told him I had to pee. My bladder has the worst timing in the world. I had to pee in a bed pan when my dad was done, and it was a very unpleasant experience. There was a lot of pee too, and the bed pan could only hold so much. I want to apologize again to whoever it was who had to clean up after me. How embarrassing.
They brought me to the delivery room afterwards, and so began the waiting game. My dad had a radio on, and my OB-Gyn contraction monitoring person came with me, so it wasn't all that boring. Before long though, I started to get sleepy and would doze off for short periods of time. Doctors and nurses would wake me up to check how I was doing, and I'd go back to sleep again after they were done.
A little before 8PM, my mom showed up at the delivery room wearing one of my dad's spare scrub suits. At the hospital where I gave birth, family members weren't allowed inside the delivery room. She said just wanted to say hi and see how things were going, and dad let her sneak in for a few minutes. She said that Mr C was resting in the room, and that he didn't know she came down to see me. I'm not sure if I ever told him about my mom's visit, but well, I guess he knows now!
The doctors made me practice pushing after my mom left, then an hour or so after that my water broke. Then I went back to sleep. A little before 10PM, they woke me up again to check on my progress, and all of a sudden a lady doctor says, "You're crowning! Can't you feel that?"
Told you I couldn't feel any pain.
My Uncle OB-Gyn was still on his way to the hospital, and they called him and told him to hurry. My dad came in with a camera and started documenting everything. Eventually, my uncle came, I gave one feeble push (for the sake of it, not really because it was necessary), and out came the little boy. My two doctors were standing at my feet, gushing at the baby, and I just lay there watching them, waiting for my turn. His eyes were open when they finally put him in my arms, like he was looking at me. And all I could say was, "You look just like me!"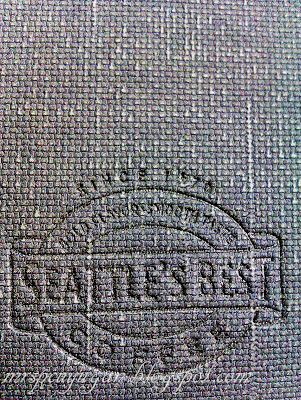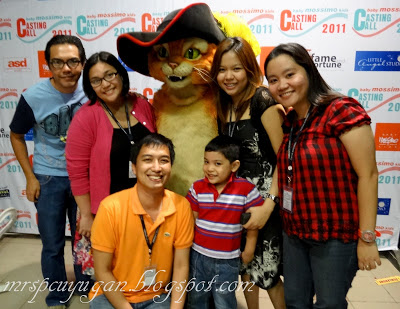 And that's how I became a mommy.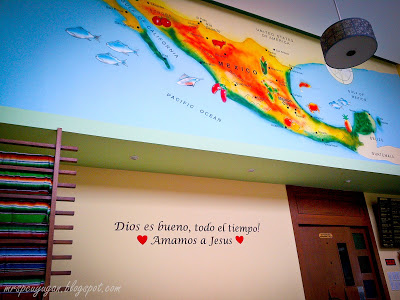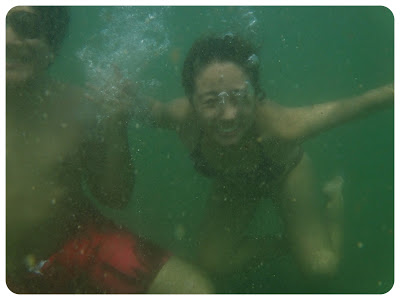 Tuesday, April 12, 2006
We spent our first morning together at the hospital. Mr C and I were so nervous! Everything seemed surreal.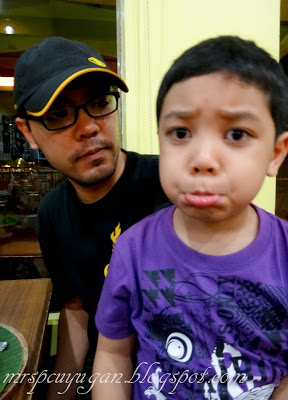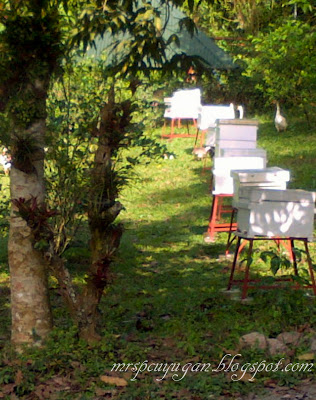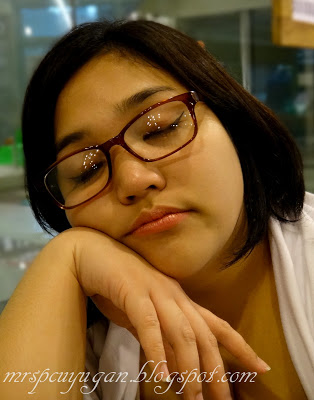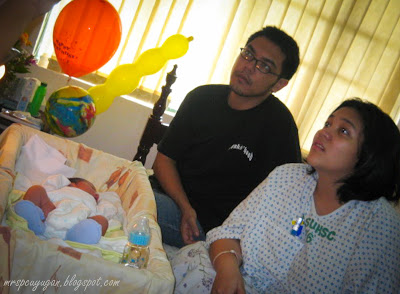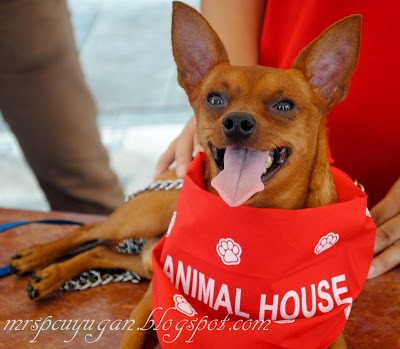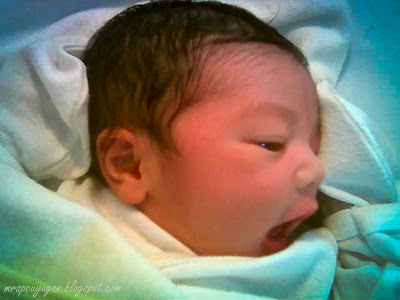 By noon that day, we were home and I was serving lunch to our first set of visitors. No pain, no problems. My dad is the best. Too bad he told me I'd have to go through the pain of giving birth next time. Oh well. I think I look forward to it.
I survived, he survived. We are lucky. One mother dies every minute from pregnancy complications; 99% in the developing world; 90% are preventable.
In thanks for my safe birth, I have given $5 to CleanBirth.org. $5 is enough to give an expecting mother birthing supplies and education. Please donate.