Why is it that every time I visit Heaven and Eggs in Glorietta, the place looks different?
I remember in the early years of the restaurant, they had a very heaven-like interior, with blue walls and painted white clouds. Back then, the name Heaven and Eggs made sense. Unfortunately, during this time, I wasn't coming to Makati often, and so I never got to try their original menu.
Then all of a sudden, in 2008 when I finally got to eat at Heaven and Eggs with my teammates from Smart, I saw that it had become sort of like a glam rock, underground UK pub looking place.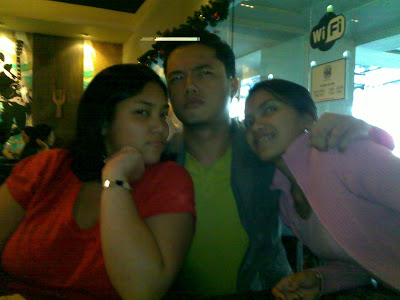 Ancient photo with my Smart office mates JC and Joyce ant H&E in 2008
I know you can't really see the rocker decor, but I just really wanted to
 use this photo

The rock star haven was what I was expecting when I asked Mr C if we could have dinner at Heaven and Eggs the other night. To my surprise, it changed it's entire look again! I'm not sure what theme they were aiming for this time, but the place felt to me like a bright and summery beach house. Or maybe that's just me nursing a beach hangover from last weekend?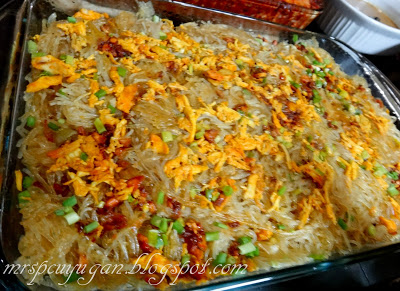 Heaven and Eggs' "New Look"
I was extremely thirsty after an entire afternoon spent standing up, and after our quick run to the toy store to buy the little guy's Tooth Fairy gift, so we ordered drinks first while we decided what to eat. I asked for the Signature Iced Tea, although I'm not entirely sure what was "signature" about it. It tasted like regular powdered iced tea to me.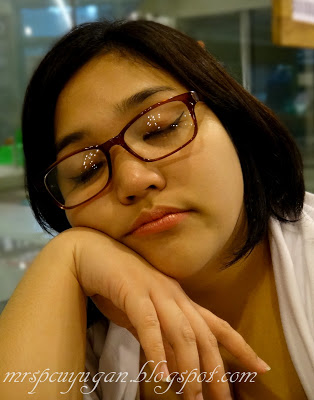 H&E Menu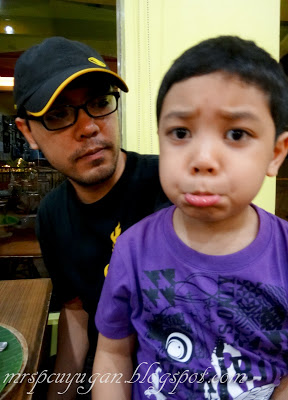 Sprite for Mr C, Signature Iced Tea for me
I was intitally thinking of having either the Lucban longaniza meal or a plate of pancakes. In the end, I went with Roast Beefin' on the Edge. Mr C, who was set on having some form of steak, ordered Rock U Like a Hurricane, which was what I had eaten at H&E during it's rock era.
After asking the waiter if they had WiFi, we took a few photos while waiting for our food to arrive.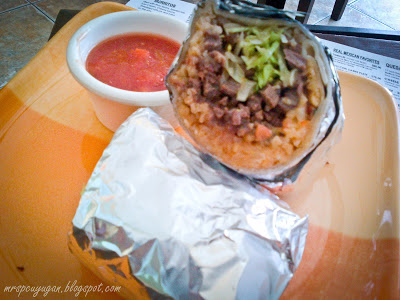 Connecting…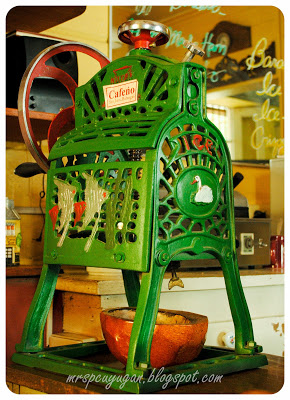 Look at how big my face is! Dear me, must really stop eating so much.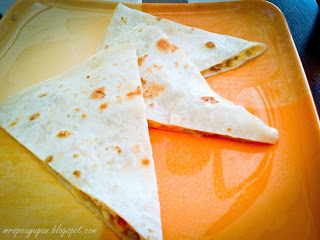 The usual table condiments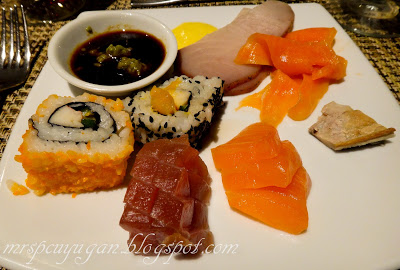 Hungry Mr C
My food arrived first, and I thought that the guitar-shaped sizzling plate that my food was served in was really cute. I'm guessing this is one of the remnants of the schizophrenic Heaven and Eggs' rocker days.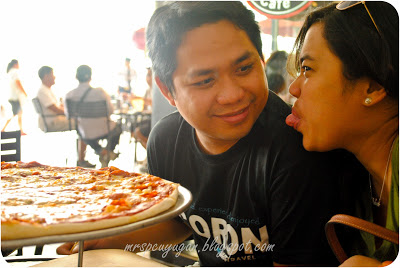 Cute guitar-shaped sizzling plate. I want one at home!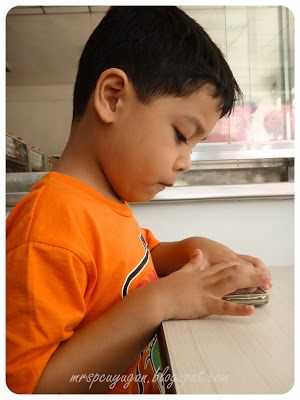 Roast Beefin' on the Edge (295.00)
Slow roasted beef slices, served with mashed potato,
buttered vegetables and thick gravy
I wasn't all that happy with my roast beef. The cut of the meat was more like a thin liempo, or thick bacon, and was almost 50% fat. I ended up finishing everything on my plate anyway because I was raised to be part of the Clean Plate Gang, thus explains the current size of my face. The vegetables and mashed potatoes were good. Then again, you can't really go wrong with steamed veggies and mashed potatoes anyway.
I gave up one piece of roast beef in exchange for a piece of Mr C's food. He had his steak done medium well, which is a bit too cooked for me, but who am I to complain. After all, it was his meal not mine. I found the meat to be a little charred on the outside, and rather tough overall. The cuts weren't that big, and I'd imagine they would end up completely rubbery if cooked any longer than they were.
Rock U Like A Hurricane (PHP365.00)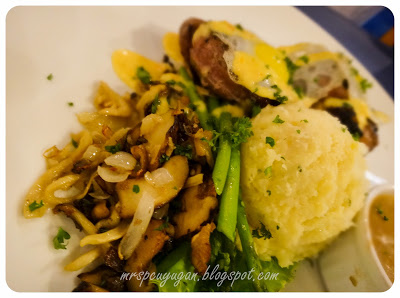 Grilled, bacon wrapped beef tenderloin, served with whipped potatoes, miniature sunny side ups, mushrooms and roasted red bell pepper hollandaise sauce
On both visits to Heaven & Eggs, I wasn't that impressed by the food. I guess maybe I should just order pancakes next time, or some other form of breakfast food. That is, if I do decide to come back.
============================
Heaven and Eggs, Glorietta 4
Unit 104 G/F, Glorietta 4, Ayala Center
Makati City, Metro Manila
(+632) 818-2792  
Date of Visit: May 17, 2012