I'm sorry but I just have to say that we noticed a lot of typographical errors in the menu of Makan Makan when we went there for dinner.  Ok, now that I've gotten that off my chest, I should also share that the food was super good, and we really enjoyed our dining experience there. You will have to excuse my ugly photos though. I only used my Blackberry to take pictures, and I really am regretting the decision. I can't seem to focus properly with that camera. Anyway…
We had dinner at Makan Makan during our stay at Hotel H2O for the little boy's birthday. We chose to eat there because I'd read varied reviews about it online, and was curious to try it out myself. We were planning to go around Ocean Park the next day, and I had a feeling we would end up having a heavy breakfast and late lunch (I was right), and so we wouldn't get the chance to eat there anymore. Also, we were too lazy to think about what to eat and where to have dinner, so went for the simplest option.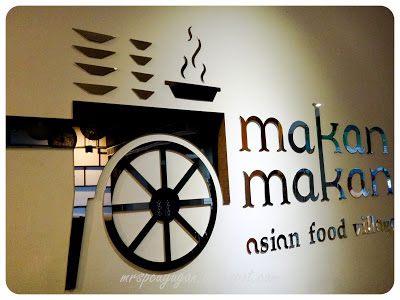 Makan Makan Entrance
Since we were there to celebrate the little one's birthday (although his actual birthday was two days later), we made sure to order noodles for long life. The pasta choice for the kiddo was an obvious Carbonara, while Mr C and I split an order of Pad Thai. The Carbonara was good, very smoky from the thick bacon mixed into the creamy sauce. The Pad Thai was also very yummy, and also pretty spicy.  There was a lot of noodles in both dishes, and we actually weren't able to finish them. These definitely can feed 2-3 persons each.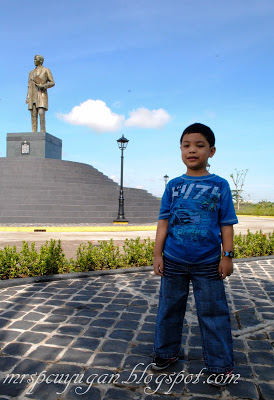 Pad Thai, PHP160.00
Stir-fried flat noodles with shrimp and vegetables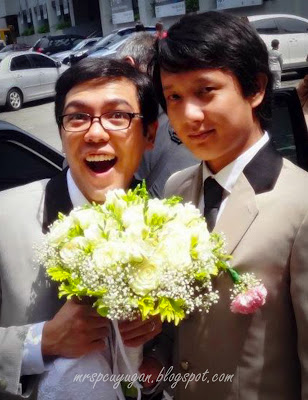 Spaghetti Carbonara, PHP180.00
I really like Asian food, so it was no surprise that I enjoyed our dinner feast. I use the word feast instead of meal because I ended up getting excited and ordering a lot of food. I think I'd go as far as to say that I went overboard a little bit.
The Hainanese Chicken Rice was Mr C's choice. This was served with the usual three sauces and Hainanese rice, and the chicken was perfectly cooked. Everything about this dish was good.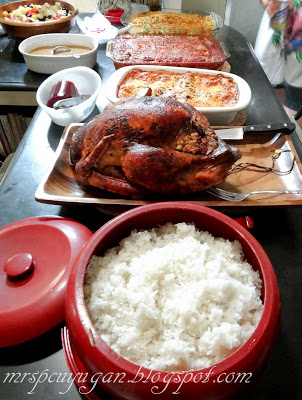 Hainanese Chicken Rice, PHP160.00
Three Sauces – Ginger, Sweet Soy, Chili
I chose the Bagoong Fried Rice, which was served with condiments – fried pork, shrimp, scrambled egg, green mango, cucumber, red onions and red chili. This was really good and extremely flavorful. There was a lot of it too, enough to share. It was a perfect compliment to the Pandan Chicken, which I also chose.
Bagoong Fried Rice, PHP160.00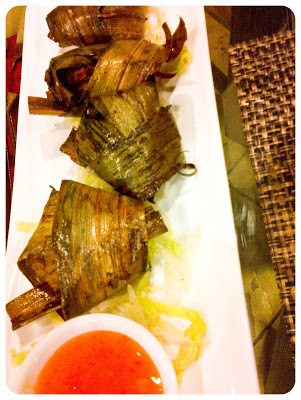 Chicken Pandan with Sweet Chili Sauce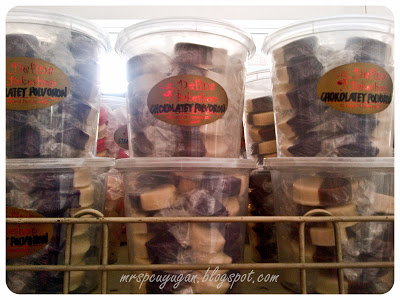 Extra Sauce
Then the food arrived, we dug in immediately, realizing that we were a lot hungrier than we first thought we were. And as much as I'd wanted to try the different dessert items on the menu, we were pretty much stuffed after our meal. I guess I'll just have to come back another time then.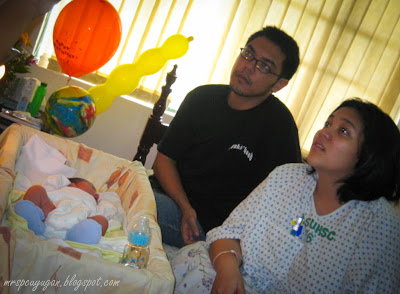 Birthday Boy with Carbonara Mouth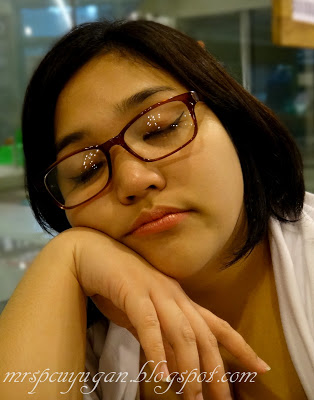 Mr C
Overall, Makan Makan served us really good food. The place was clean and relatively quiet, mostly I suppose because we were there on a Monday night. The staff could be more attentive, as they could be tough to flag down at times. But In the end, they catered to all our needs, and that was enough. The best part about it is the food is cheap for the quantity that you get, without sacrificing quality. That's something that's hard to find these days, and I hope that when I do go back to Makan Makan, I get the same satisfaction from my meal as I did during this visit. After all, consistency will dictate if it's really a good place to eat or not.

==========================
Makan Makan Asian Food Village
2F Sunset Quay, Manila Ocean Park
Manila, Metro Manila, Philippines
+632 567-3512
Date of Visit: April 9, 2012