Hanging out with Karl Roy, for me, was a form of initiation into the world of events management.
I met Karl during my first job at the now defunct Station_01 Inc events company. My then boss, Ricci, often asked me to keep an eye on Karl during shows to make sure I knew where to find him when it was time for Kapatid to go onstage. Little did I know back then that this would be a true test of my abilities, as Karl had a habit of wandering off. He, apparently, knew everyone around, and was easily herded off somewhere.
Luckily, I am pretty diligent, and I managed to keep track of him, at least for the most part.
One unforgettable night in Baguio.
I did lose Karl once, though. It was during a Chippy Gimikada show in Baguio for the Panagbenga Festival in 2005. Our stage was set up at the top of Session Road, and the whole street was jampacked with people. I think Imago or Chicosci on stage, with ten minutes left in their set. Then, Ricci turned to me and asked, "Where's Karl?"
To my bewilderment, I turned around and he wasn't there.Of course, I got screamed at for losing Karl with only ten minutes to go before he had to be onstage.
I enlisted the help of some of our other group mates and we went on a mad hunt for Karl on that super cold night. He was eventually located, i think it was by Patman our sound guy. He was happily hanging out with a group of people, smoking, or was it eating grilled corn on the cob?
That memory is something that has stuck with me ever since. Now, whenever I have to attend to artists during a show, I remember that night in Baguio, and it always brings a smile to my face.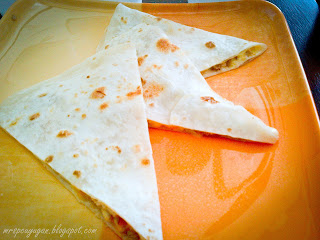 Mementos and memorabilia.
The other night, by chance, my husband was wearing that Chippy Panagbenga t-shirt to bed. It reminded me of my sorta hide and seek game with Karl that night. It was at that moment when I realized that I could never be given the task of keeping an eye on him ever again because he was already gone. And that realization made me very sad.
Karl recently performed in Festival Mall, where I now work, and I regret not making time to drop by and say hello during his gig.
I may not have spent as much time with Karl as some of my other friends have, and our friendship didn't go beyond good times during events. Come to think of it, I don't even have a single photo with him! I never imagined I would be so deeply affected by his passing, but surprisingly, I am. Over the past few days, memories have been springing up, music, moments and conversations remembered. Good times from a not-so-long-time-ago with Karl and the rest of Kapatid.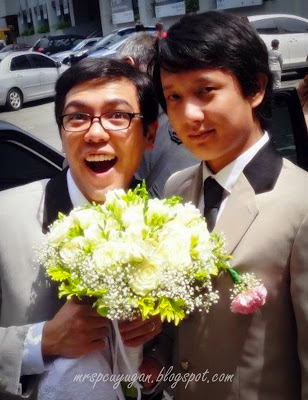 One final memory.
The last time I saw Karl Roy was at the Music Museum in 2008. It was a benefit show for him after he had stroke. It broke my heart seeing Karl dragging his leg while walking, but I found the fight in him completely admirable. Fight the good fight he did, many, many times. And now he can finally rest.
Tonight's the last night of his wake, and I'm really hoping I can pass by (UPDATE: I actually got to go, yay). I know many people will be there for his final send-off. He touched many hearts in his brief lifetime, and even in death, he continues to do so. To simply have been in the same room as Karl Roy was an intense experience. I'm glad I got to know what that was like.
Karl, I'll see you when I see you. This prayer's for you.