On October 11, for the first time in a long time, I stepped out of my comfort zone. And what a big step I took.
I attended my first team building with my Festival Supermall workmates in Forest Club, Los Banos, Laguna that day. The name of the place alone was enough to enlist fear in my heart and sound off countless emergency alarms in my head. Anyone who is close to me can vouch for one thing – I am not an outdoorsy person. Not even just a little bit. I am not adventurous. I don't like bugs. I don't like mud. I can't stand heat and humidity. I get nervous around grassy areas, big trees and lots of leaves because I know, lurking somewhere in the seemingly serene green beauty of it all is a frog, a lizard, or some close reptilian relative of theirs. In fact, just writing about the great outdoors is making me tense up, and I had to take a quick break just now when I realized my face was all scrunched up and starting to hurt.  (Inhale… Exhale…)
Our team building was only for a day, so we were all given a 5:30am call time at the mall. I arrived just in time to catch one of the last few seats on the Filinvest bus. Late comers like my tammates Camille and Toni were made to sit on monobloc chairs sandwiched in between the regular bus seats. It was a good thing I got a good seat coz I was so sleepy during the trip that I actually dozed off for a bit. When we got to Los Banos, we were given plastic garbage bags to keep our bags and other personal belongings in. I'm guessing this was HRD's way of making sure that no one used their cellular phones during the activities and processing sessions. It was pretty effective since we were kind of worried about getting our stuff wet, and so we all sealed our garbage bags well before getting off the bus.
The morning started off with a yummy breakfast prepared by Forest Club. We were then grouped into two predetermined teams, the Green Team and the White Team. Each team was tasked to form 3 subgroups – Malakas, Mas Malakas, Pinaka Malakas (Strong, Stronger, Strongest). Because of extreme lack of confidence in my outdoor survival skills and my physical skills in general, I volunteered to be part of the weakest group. We decided to call our team "AnGreen Birds", and the other team was named "Puting Tupa" (White Sheep).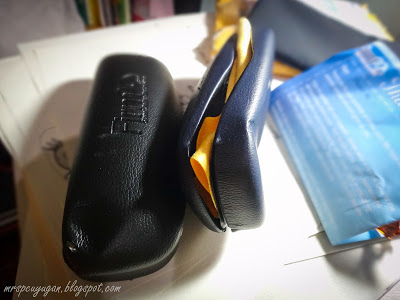 After the groupings had been settled, we went straight to the warm up exercises and the first activity. We breezed through four major activities that day, all physically and mentally challenging, but surprisingly a lot of fun. I won't go into the details of the activities since Forest Club is used by a lot of companies for their team building activities, and I don't want to be an accidental spoiler. For the most part, I was a spectator during the whole session because I only joined two activities, and was eliminated in less than 20 seconds on the first game. If this isn't proof enough of my limited outdoor survival skills, I don't know what is.
One of the highlights of my day was the Canopy Walk, one of the two activities I got to participate in. This involved crossing a 500meter long bamboo bridge anchored 10feet above the ground on tree branches. I am afraid of heights, and it didn't help that there were huge ants and cobwebs standing in my path, but I climbed onto that first bamboo pole as if I totally knew what I was doing, and climbed down the other end smiling, unharmed and a little sore. I even found time (and the courage) to pose for a photo!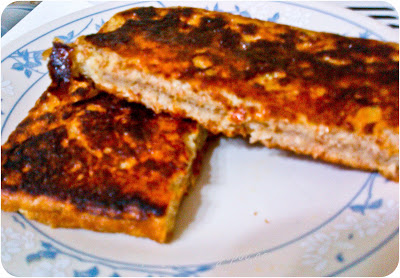 I'm so happy that we didn't run into any frogs that day, but I did see a gecko (or at least I thought that's what it was) and a furry field mouse. I was asked a number of times if I was enjoying myself, since I had openly expressed that the outdoors is just not for me. I was surprised though that I actually did have fun despite the heat and the bugs. I suppose a lot of it had to do with the fact that I did more watching and cheering than actual participation in the games. Plus the place was really nice and the food was great.
Some words of warning though, for those who might be facing the Forest Club team building experience – make sure your team wins. Seriously. Puting Tupa triumphed over AnGreen birds that day, and at the end of it all, I ended up looking like this.
After that, I knew it was time to hit the showers. Overall, it was a different experience, certainly not one I'd choose to go through on my own free will. I can't say that I'll be back, but in the end, I'm glad I got to experience nature at Forest Club at least once in my lifetime.
Forest Club Eco Resort
Manila Booking Office
(02)3764623 or 24
(0917)8258958
info@theforestclub.com
http://www.theforestclub.com
http://forestclub.multiply.com
Much love and happiness,
P.S. All photos were taken by the Festival Supermall HRD Team.