I love to cook, but there are also days when I'm just too lazy to get to work in the kitchen. Thing is, we live within walking distance of a lot of good restaurants, so it can get really tempting to just order in or go out to eat.
If I don't make an effort to snap out of my no-cooking funk, we could go for up to a week without having a home cooked meal for dinner. I know this for sure. It has happened before.
After that week, though, my fussy stomach was feeling really lousy already. I was sluggish and always tired, most likely because of all the crappy food we were eating. The boys started asking to eat my food, too. So, I had to get off my lazy, low-energy butt, and cook.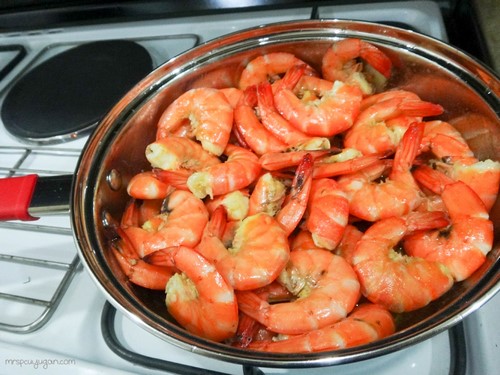 Truth: We all feel better when we eat well. It also makes me happy when I see my family enjoying a home cooked meal that I prepared with love. In my heart, I know that laziness is a lame excuse. And so, I am challenging myself to do better.
100 Home Cooked Meals. This is my way of making sure that I cook more often, and that I don't give in to my lazy urge to just cross the street and buy lechon manok for dinner.
The goal is to prepare meals at home from scratch each day unless we have a valid reason to go and eat out, like a party or family dinner. Some days I need to be out for work, and those are the most challenging ones, as far as my home cooking mission is concerned, but I guess I'm just going to have to figure out how to make things work. Hello, freezer meals.
I've already started posting photos of my dishes on Instagram, and soon I'll start sharing the recipes for these here, too. I'm excited to try out new recipes, and I also hope that the boys are ready to try new dishes. My collection of magazines, cook books, and saved recipe links are finally gonna be put to good use.
It would be great if you guys could follow along. Just keep an eye out for my #100HomeCookedMeals on Instagram. That way, I'll feel even more guilty when I'm unable to post a new home cooked meal. Lol.
Any recipe suggestions? Maybe you could share links to some of your favorites (or your own recipes!) in the comments.