Confession: Before today, the last time I turned on my laptop was February 24.
Yes, hello, I am back from an unplanned digital detox!
The last two weeks have been spent playing catch-up with life, post-chickenpox house arrest. The kiddo has been doing his best to keep up in class, and make up for everything that he missed. Meanwhile, I've been focused on chores and errands, and getting food on the table as always. I was beyond excited when I finally got to go to back to the market. Lol.
In between all of that, I celebrated another birthday, had my hair cut, got a new pair of glasses, and spent time with family and some of my best girlfriends. I think it's safe to safe that we are now, finally, back to regular programming.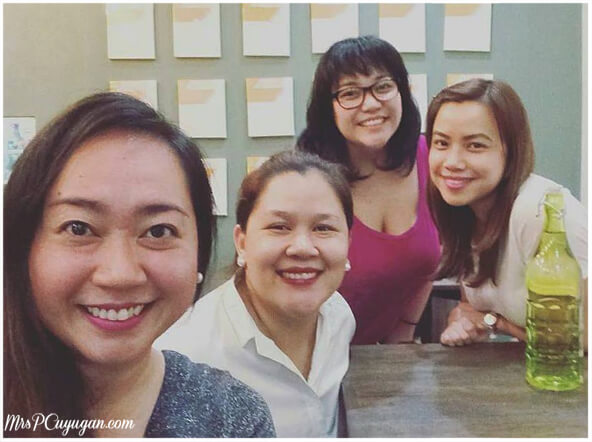 Since life is back to normal now, meal planning has also resumed. Instead of my usual day-by-day food schedule, though, I am now just making a general list of dishes that I plan to prepare for the week. I find that this is easier on me as far as thinking goes. it's also more flexible, and flexible is always good.
This coming week, as always, we have a mix of old favorites and new kitchen experiments that I've been wanting to try. I'm not packing lunch for the kid since it's exam week, so I'm not pressured to think of dishes that also work well as baon. Yay for that.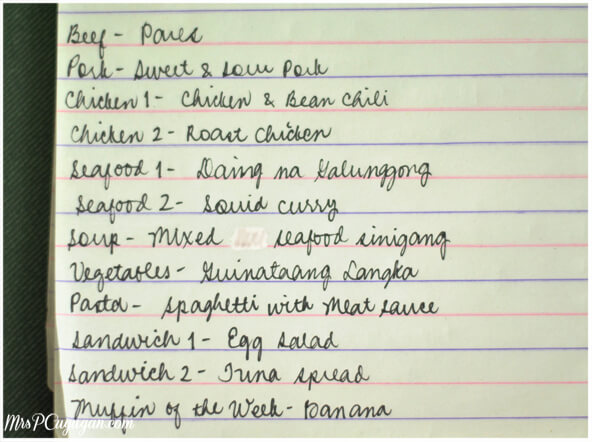 I tend to think ahead to leftovers whenever I plan meals because there are times when I just don't feel like eating the same thing twice. This is why I love making roast chicken – and I do make this a lot. There's just so much that you can do with whatever meat you have left. It isn't unusual for me to keep bags of shredded leftover roast chicken in the freezer, ready and waiting for reincarnation.
Chicken ala king, stir-fried chicken in garlic and oyster sauce, and chicken spaghetti are just some of the new forms that my leftover roasts have taken. I also save the carcasses and use them to make stock. I feel like being in the kitchen really pushes me to be creative, and I love that.
Here are links to some of the recipes I'm using this week, too, in case you want to make them at home. Ah who am I kidding, it's actually for me, so that I know where to find them when it's time. Lol. Momnesia.
I know that I spend a lot more time planning our meals and working in the kitchen than most moms would like to, which because I really enjoy it. And because I do very little cleaning. I know I should clean more often but I'd honestly rather be cooking.
What's cooking in your kitchen this week?